Dusted Features

In the latest installment of 'Still Single,' Doug Mosurak checks out singles and LPs of various sizes by Audion, Fursaxa, Landed, Prinzhorn Dance School, Raccoo-oo-oon, Women & Children, Kieran Hebden and Steve Reid, and many more.



Still Single: Vol. 3, No. 5
All singles this time around. Next edition we're gonna clean the closets on all the albums sitting in the queue from the last 6-9 months, with some help from a couple of guest reviewers. Keep sending in the records! Good things are happening in the world of small-press vinyl. Read on and find out more…
---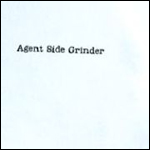 Agent Side Grinder
"Me, Me and Me" b/w "Ricocheting Memories" 7"
(Enfant Terribles)

Unfortunate minimal action, where that label refers more to the arrangement than the performance. There's quite a few things going on in these tracks (all instruments, no laptops, sez the label's website), which hammer on the same note and rarely deviate from it. The approach borders on club industrial, with wheezy, nasally vocals delivering a monotone that will wear you down. Sort of confused as to what they were envisioning with this effort, because it flatlines in fairly unappealing ways. Maybe they'll change my mind on a later release, but the end product (and the gushing praise from their label) worries me a bit. Numbered edition of 315 copies.
---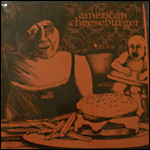 American Cheeseburger
Modern Advice 7" EP
(Rock Bottom)

Second single of jocular, violent-sounding hardcore from this Atlanta outfit. Production is a little pinched but the guitars rage and the vocals tear against the band's relative velocity in a satisfying way. How much more can you say about hardcore, really? It either gets the job done or doesn't, either adheres to the past or breaks rank and tries to innovate, in the face of some of the least tolerant fans around. This one should satisfy most. Seven songs, and the ones on the tail end are rippers. Great lyrics. 666 copies (500 black, 100 yellow marble, 66 tour edition).
(www.myspace.com/rockbottomwrex)
---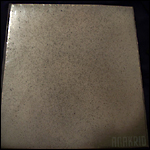 Anakrid
Joyfear one-sided 12"
(Stereonucleosis)

Bone-chilling dark ambient, dovetailing off of Bickel's last Anakrid album Rapture of the Deep with suffocating authority. One long track of ancient evil, playable at any speed. A bit of defined synthesizer creeps in near the end, but for the most part this thing is a cold, damp, frightening slab with no good intentions whatsoever. Let's scare Jessica to death, man. A brilliant release from an artist that just keeps improving, and the next one is meant to be a real belter. Numbered edition of 100 on clear vinyl in textured, spraypainted sleeves. Sold out at the source; check Beta-Lactam Ring and a few other small distros while they last.
(hurry up)
---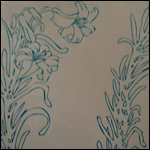 Douglas Armour
"Prince of Wands" b/w "Away" 7"
(The Social Registry)

Light, Anglophilic pop, fresh out of the Social Registry's interesting singles series. Armour keeps things breezy, if not too terribly deep, his clean, radio-ready (as if that mattered anymore) voice lilting atop crisply produced guitar and what sounds like a drum computer. I'm more for "Away" as its game face shatters pretty early on. Edition of 750 numbered copies.
(www.thesocialregistry.com)
---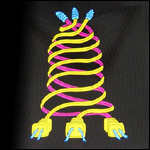 Audion
"Noiser" b/w "Fred's Bells" 12"
(Spectral Sound)

"Noiser" is a return to form, a ginormous repository of bass 'n' electro sneaks surging forth with the sort of club banger, mule-kick intensity Dear's been missing for quite some time. "Fred's Bells" takes it down a notch but ups the weirdness factor by a few powers, letting loose of some synth flatulence amidst a steady build. No bells though. Recommended.
(www.ghostly.com)
---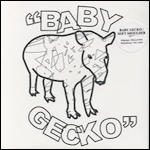 Baby Gecko/Soft Shoulder
split 7" EP
(Gilgongo)

Baby Gecko plays pretty simple, light basement punk, in love as it is with an era of Matt & Kim "we can do anything we want" urgency as it is with itself. Four songs here from this defunct outfit, crossing up decent if basic K-punk orthodoxy with some extremely self-righteous sounding lyrics. Kind of hard to take these songs where some kid's singing about how he's better than you. Unless you like that sort of abuse, of course. On the flip side, Soft Shoulder lays down some loose, rhythmically challenged no wave/chamber jazz action, with sloppy drums and shredding guitar blasting all around sax, clarinet, and girl/boy lyrics of the NOU stripe ("we speak in colors," etc.) There's a built-in audience for this stuff. I admire its spunk, but I don't think that being in a band in America is a courageous act.
(www.gilgongorecords.com)
---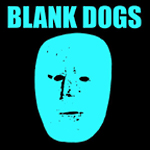 Blank Dogs
The Doorbell Fire 7" EP
(Sweet Rot)

Third missive from a "mystery" artist who I got yelled at for unveiling the identity of. If these records aren't a hoax, what is the big deal? Sheets of budget, outmoded electronics and 4-track scuzz blanket what amounts to really strong, heartfelt Anglocentric power pop songwriting styles, like early Cabaret Voltaire covering the Beat or something. The songs here are the best of any of the Blank Dogs records yet released, in particular "The Doorbell Fire" and "Outside Alarmer." If this band is just some sort of prank based out of Academy Record Annex, I'm gonna be so pissed.
(www.myspace.com/sweetrotrecords)
---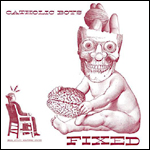 Catholic Boys
Fixed EP
(Sweet Rot)

Intrigued as I was from last month's Catholic Boys offering on Trickknee, I was saddened to learnt hat the band is no more. Here's the remaining recordings, said to have come out of aborted sessions for a second album. Four songs here, and all possess that wiry, transistor-fed tin-can slice and stuttery chordal slam of all the Halo of Flies records. It's a great time, especially "Feeding Tube." Nice sleeve design and packaging, too. Hopefully these guys land on their feet and knock another one out in future endeavors, whatever they may be.
(www.myspace.com/sweetrotrecords)
---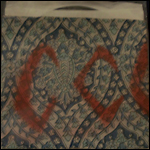 CCC
"SOS" b/w "Wolf Limb" 7"
(self-released)

Busy, messy, sloshy rock spazz with a paucity of hooks but a little bit of groove. Heavy on the weirdness (horns, farty electronics, xylophone bells, lotsa goofball yelling). Reaches for the dexterity and expanse of jerkoffs like the Dirty Projectors, but stumbles and lands somewhere near a more emotive Trumans Water. Can't tell which side is which, but does it matter? Spraypaint-stenciled crap sleeve. Thank Christ this exists!
(no contact presented)
---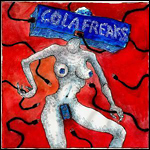 Cola Freaks
s/t 7" EP
(Hjernespind)

Straightforward, clean-sounding '77 punk throwbacks from Denmark, here with their first EP. This thing rules but really only on the B-side, with some cool stop-start action and decent, catchy riffs. Would probably be fun live, maybe a bit less canned and restrained than the record, though I'd assume that's the sound they were going for. The band's Myspace page insinuates that they've just embarked on a US tour until the end of September, of which maybe 1/10th is actually booked. Unless the kroner is super strong against the dollar right now (and it may well be), these guys have a hard road to hoe in front of them, so help 'em out if you can. Some copies on cola brown vinyl (not mine, though). Look for new recordings out of a Memphis, TN session sometime soon.
(www.hjernespind.com)
---

Fabulous Diamonds
s/t 7" EP
(Nervous Jerk)

Australian avant-pop duo with a strong concept of their own sound and the leeway they have to roam within it. Sounds a bit like something that might have been on Crammed Discs back in the '80s; patient, tamarind-flavored untitled pieces that tie together dub, "world soundclash" and mannered art-schoolisms into an affected, stylized end product that initially comes off so slight as to not register. A few listens, though, and you'll find the requisite handholds to scale this material. The vocals come off in that sort of new animal sort of way that Ari Up used to remember how to deliver before her mind succumbed to tropical heat and ganj blastage. If they're the modern-day equivalent of the People in Control, I'll take that; if they're the careful, polished answer to the myriad questions asked by Blues Control, I'll take that too. Forthcoming efforts in the hands of Siltbreeze, so here's your ground level entry.
(www.myspace.com/nervousjerkmusic or info(at)nervousjerk.org)
---

Factums
s/t 7" EP
(Polly Maggoo)

The sound of chubby transistors that sweat gray filth and give to the touch; of synth keys pushed down hard enough that the instrument bleeds. This is the sound of Seattle's Factums (former and ex-members of the Intelligence, Popular Shapes, and Fruit Bats). Plodding, determined lo-fi electronic crush, alien vocals and injurious toms pound out a bleak, dripping wet future where no slots fit into the tabs, where the blind rejoice at their inability to see. Has more character than just about any of the minimal synth records covered this month, except for the QEK Junior record. LPs forthcoming on Siltbreeze and Rococo, but here's the first strike, and what a remarkably dismal one it is. Highest recommendation.
(www.myspace.com/pollymaggoorecords)
---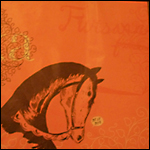 Fursaxa
Maidenstone 7"
(Mt. St. Mtn.)

Two new ones from the neverending font of applied, aggressive sorrow that is Tara Burke. "Seven Stones" is the straight folker here, strumming in a determinate shadow of lost chanteuses like Sandra Bell and singing in her otherworldly, church-freed soprano, while "Throne of Chalcedony" oozes out of the speakers with stained pink despair, an tape looped organ wobble that never lets go and a guitar line reined in by trepidation.
(http://mtstmtn.com)
---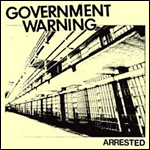 Government Warning
Arrested 7" EP
(Grave Mistake)

This band floored me back in March opening for Fucked Up, and earlier records have been pretty sweet, but for some reason, this new EP sounds thin and pretty uninspired. There's a good Anglo vibe on the title track, cutting closer to the core of anarcho crust/peace sounds than before, but stopping short of anything revolutionary. Too many moves, not enough ideas within the chaos. Prescribed. Kind of a shame. Hope the next one is better, or they decide to move on, anything but more of this.
(www.gravemistakerecords.com)
---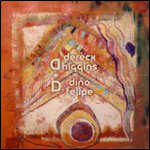 D+D (Dereck Higgins and Dino Felipe)
"Properties" b/w "Ribbons" 7"
(Public Eyesore)

"Properties" plays sampled snippets of finished music and instrument sounds in and out of a thinly-defined percussive backline, while "Ribbons" operates in more of a limbic, buzzing dronespace where long intervals between synth patterns create a dreamlike, lost-at-sea kind of ambiance. Two electroacoustic sound painters here giving some ideas a brief run-through. Not entirely captivating to anyone who hasn't spent long amounts of time with the Steve Reich 'n' roll of Gastr del Sol or their contemporaries, but some worthwhile sounds in there. Mine's on pink vinyl.
(www.publiceyesore.com)
---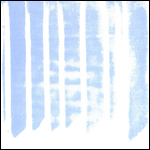 His Electro Blue Voice
"Fog" b/w "Das" 7"
(S-S)

Dense, basic surf/goth/groovie ghoulie punk riffs build up a tough-to-penetrate wall of black eyeliner assaults from this Italian trio. Pretty dark sounding and would fit in with a well-programmed set of industrial clang and noise rock, from Pigface to Killing Joke to Siouxsie or Clair Obscur. "Das" is the more atavistic of the two, but both offerings demand several listens as they're both ragers of a fine and rarefied kind. Nice acetate/printed sleeve combo, too.
(www.s-srecords.com)
---
Kieran Hebden and Steve Reid
"The Sun Never Sets" 12"
Rhythm Dance 12" EP
(Domino)

Here's two hand-stamped white label promos from a collaboration I've been putting off checking out for some time. I'm excited about Kieran Hebden's musical wanderings of late, especially the new Fridge, which a lot of people are down on, but the one feeling I get from his work is this sense of finality that is pretty troublesome, as if all the innovation and reach for new ideas - especially as Four Tet - sort of seals off the music from any other sounds of the day. It's hard to slot something in that's so far off in the clouds of uniqueness, and sometimes latter-day signifiers are needed to put things in context. What I like about these works with Steve Reid is not only the ability for hebden to find someone to play his maniacal electronics off of, but also that Reid pretty much locks into his own thing, irrespective of Hebden's works. This creates a push-pull that really works in favor of what's happening here, a kinetic explosion of ideas mashed into tradition for something original yet familiar. Best cut here is "Rhythm Dance," in which Reid's four-on-the-floor march finds comfort amidst infuriated, overclocked bells and whistles.
(www.dominorecordco.com)
---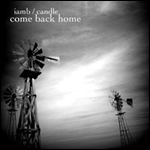 Iamb/Candle
Come Back Home split 7" EP
(Real Love)

A loose group of central California-centric musicians populate the projects on both sides of this split, proffering a shambling, ecumenical sort of clean indie folk. Nothing you'd need, of course, but they shine on anyway, full of borrowed ideas and sleepy, heart-on-sleeve lyrics. Made me want to not review singles for a while. Numbered, stitched-sleeve edition of 500 copies.
(www.realloverecords.net)
---

Jeremy Jay
Moonbeam Window 7" EP
(Kuhlman)

Really unique outsider strum/piano pop, carrying with it a gently damaged feel that will attract some and put others off. I don't want to label this as psychedelia, because it's really not, but some of the elements are there, the same way that Pink Reason brings them across. The two artists are definitely comparable in many ways; however, Jeremy's songs are much more affected by emotions and sweaters rather than whatever chemicals and solitude fuel Pink Reason. Halfway between a twee pop renaissance, a la Felt, and Buffalo Bill dancing around to Q Lazzarus, but K Records has already picked this guy up, so the line has pretty much been drawn already. Whatever - I like it, some of you won't, get over it (or get it). B-side songs are way stronger than the A-side.
(www.myspace.com/jeremyjay)
---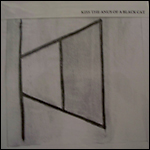 Kiss the Anus of a Black Cat
Turn Hegel on His Head 7" EP
(Implied Sound)

I figured my day with the band with the awful name was coming sooner or later. I feel so unclean. Their music is not doing much to shake the oogy vibes suggested by apocalypse folk outfits like C93 and the like. Aquarius Records described this band so well that it almost sounds as if they've been pigeonholed, and since this release fits almost perfectly with their assessment of previous discs, I'm a bit stumped as to what else to say, so why not just lean into metaphors: terror and dread raising high in a personal black cloud above the audience's head, angst writ large in singed fabrics and choked with incense, a genuine darkness that more elaborate and polished ensembles (I'm looking at you, Black Tape) need to put forth a lot more effort to approach. Jnana'd my Durtro, that's for sure. White vinyl and an obi strip are part of the deal.
(www.impliedsound.com)
---

Landed
"Dirty Bomb" b/w "Creeping Hand" 12"
(Corleone)

Didn't expect a dance 12" from Landed, and if you came at this one looking for a dance 12", you might not get what you wanted. But it is, and you'll have to get really wide open to figure out how to slot this one in. Divorced from the concept of mixing into a DJ set, however, this one's the most exciting material from Landed in some time, even though it leans into traveler mode with the dancehall vibe buried deep beneath the layer of Chicago industrial scuzz and metronomic repetition of "Dirty Bomb." The flipside, "Creeping Hand," is ten years old, and sounds a lot like the Landed of that day, though stretched out to a length they might not have been able to cope with from that manic era of their existence. Many "stars" on here, housed in a ridiculously crazy looking sleeve (drawn by the same artist who dolled up Snake Apartment's EP). The hot boyz! Heavy, hot, crucial repetition for a lacerating summer. Edition of 500 - buy three each.
(www.corleonerecords.com)
---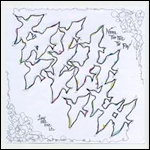 Lay All Over It
"Never Too Fat to Fly" 7"
(Laboratory Standard)

Jazz/torch original from this sax/bass/drums trio, kicking back out some textured vocal improv hustle. Two different songs with the same set of lyrics over them. It would be a stretch to call this TV on the Radio-esque, but a lesser writer might. Nah, this is pretty much what it is, three guys trying to get in the zone and stay there. Sprightly drumming finds its pocket quickly and hangs right in there, while the sax moves from coloration mode to some fuller bleating on the second version. Won't shatter your world, but may make it a nicer place around sundown. From Chicago, a town welcoming to such chicanery.
(www.myspace.com/laboratorystandardrecordings)
---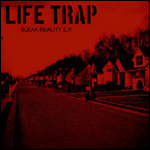 Life Trap
Bleak Reality 7" EP
(No Way)

New young kid hardcore from Tennessee that just passed right by. Some pop-punk action at the breakneck hardcore pace ("Suburban Nightmare") notwithstanding, this would have been competent 4th string back in the day, and feels similarly disposable today. The kids will dig it, but this all sounds like a historical re-enactment to me. 1000 pressed, with 150 on clear.
(www.nowayrecords.com)
---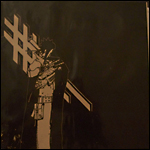 Lord Galvar/Swimsuit Rights
split 7" EP
(self-released)

This turned up in a months-late package from Deathbomb Arc. Lord Galvar does a sort of manic Scissor Girls impression, all sassy girl shriek and jarring now-wave blare, a practice space quality recording with rickety cardboard drums, thin guitar tweeze, and bass filling in the rest. No new ground is trod upon here, but that rarely happens anymore, so no complaints. The second song brings the edginess, hustle, and bad vibes in the way required by this sort of sound, at least for anyone pursuing it in 2007. Swimsuit Rights preset two songs on the flip, one a poorly-balanced flop of cymbal sibilance and some guitar and vocal shards from another room, another a rudimentary organ/drum/yelling nag that comes off like the Dead C. meets Unsane under a mountain of Q-tips. Dead end!
(www.lordgalvar.com)
---

Ludlow
s/t 7" EP
(self-released)

Tense throwback noise rock done right. Jeff Schreckengost and Dan Tomko of the 1985 team up with drummer Chris Matranga (Sugar Shack, the Hamicks) for four tracks of uglified, compressed pummel that's long on delivering pain and short on apologies. There's a great deal of compression on the vinyl that didn't appear on earlier CDR demos that were passed my way, giving these four tracks a claustrophobic, smashed-down feel that really works in their favor. Muscular, full-throttle dumbo punishment of the kind that used to be laid out by Trance Syndicate or Skin Graft bands on a monthly basis back in the mid-'90s. Barely any room to breathe here, which is just how this stuff should play out. Act quickly. 300 copies (200 on black, 85 on gold, 15 on black/gold mix for diehards only) in a cartoony silkscreened sleeve. Pay attention as it's a rarity to see 7"s snap back to a gilded age in form and function so completely as this one.
(www.myspace.com/smelltheludlow)
---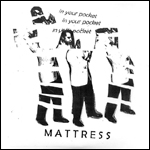 Mattress
In Your Pocket 7"/CDR
(Malt Duck)

Minimal synth vacuum-pump and sparse percussion provide a soft, supportive MATTRESS for a vocalist who's doing the throaty thing that comes from Nina Simone and was passed on to Danzig, but ends up sounding like Chris Kattan impersonating Jon Spencer. Odd, experimental times for a limited audience, but that audience is there. "Mirror" is the more appealing of the two tracks, with a bit more bounce and abrasiveness to it. Queasy-sounding at any speed, regardless of what the label might indicate. Contains a CDR with two more songs on it, which I didn't listen to. Edition of 300 copies. I'd be interested in hearing more, but maybe with a fuller palate of sounds.
(www.maltduckrecords.com)
---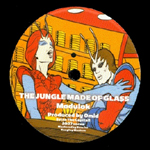 Modulok
"The Jungle Made of Glass" b/w "Secret Island" 7"
(Seize the Capital)

Independent hip-hop: the biggest crapshoot around? Modulok tries to flip that notion on its ear with this 7" effort. He's a decent enough lyricist, with a breathless, earnest delivery, and rides the struggles of "The Jungle Made of Glass" off of a really sweet track by Omid, banging lo-fi bass against a Raymond Scott cartoon loop. The vaguely R&B feel of "Secret Island" doesn't play as well with his ascetic delivery, however. Can't fault the dudes for trying though. Comes in a plain white dust sleeve.
(www.myspace.com/modulokrap)
---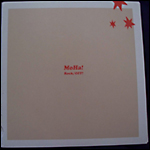 MoHa!
Rock/OFF! 7" EP
(Humbug)

Heavy/free improv duo of guitar and drums get uptight on white vinyl. "Mekke Tid" brings a vocalist into the mix for a spirited and surprisingly straightforward, if aggressive version of the Creation's "Making Time." The timbre of Pal Jackman's voice meshes with the instruments in a strident way that forces structure into the cover as the runtime rolls on, actually recalling Fugazi in more than a few places. On the flip are two party-crashin' noise sketches featuring Jazkamer's John Hegre, reveling in audio abuse and sharp, pinging noise. A fun time, and with the proper sense of levity that's fitting of the kind of material more bands ought to be putting forth on singles.
(info to tchartan(at)gmail.com)
---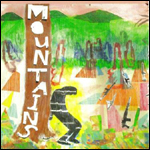 Mountains and Rainbows
"Lester's Way" b/w "Tunnel Vision" 7"
(Muddymitten)

Basement psych explorations from a Michigan outfit featuring a member or two of Tyvek. I'm hearing the sort of whitewashed mysticism of more stock/serious drug pop like Bongwater, and a quieted-down take on a bent no-wave outfit like Blurt at their dubbiest. Kind of nice, doesn't exactly scratch an itch that I had but it certainly has enough going on in the background to inspire and entertain. I'm partial to "Tunnel Vision." Faaaaaaaar ooooooout maaaaaaan.
(www.muddymitten.com)
---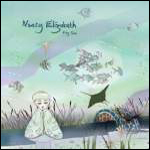 Nancy Elizabeth
"Hey Son" b/w "Live By the Sea" 7"
(Leaf)

Two short tastes here by a new UK folk singer with a decent, if familiar, vocal style (think Chan Marshall, really, a lot) and dour, studious backing musicians. "Hey Son" is the dirge, "Live By the Sea" the drone, and with its fields of harmonium and dreamlike plod, it's the winner of these two.
(www.theleaflabel.com)
---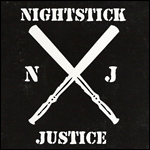 Nightstick Justice
s/t 7" EP
(Way Back When/Even Worse)

Fast, furious young guys from Half Moon Bay, CA, giving us what for. Nightstick Justice trumps a lot of these '82 comeback kids by really smearing these four songs with crew insanity, and not just playing dress-up. Ownership of this sort of music comes with the personalities, not the intent. Four tracks, including "Nightstick Justice," the best one here. Diggin' it.
(www.waybackwhenrecords.com)
---
Nodolby
"Axe Magnitude" b/w "Altered Beast" 7"
(Dokuro)

Extreme noise/exp. torture racks courtesy of Nodolby, who mutates guitar abuse well past acceptable limits for rock on "Axe Magnitude" and adds earthmoving subsonics and tape 'n' trumpet fisting on "Altered Beast." Scant few copies (99 on black, 66 on purple marble) in a silkscreened sleeve. Not an everyday thing, but one that will give you what it promises when put into action.
(www.dokuro.it)
---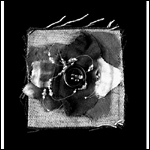 Prinzhorn Dance School
"Crackerjack Docker" b/w "Service, Service" 7"
(DFA)

The second chapter in the Prinzhorn mystery does nothing to clear up the tales of their last single, simply adding more excellent confusion to the pile. As stark a band as exists on a dance-oriented label in all the world, this alliance with the DFA is the very same quality that gives the duo their clarity of sound, the allowance of singularity in purpose. Ominous, bass/drum patterns and spoken vocals recall nothing less than the Fall circa Dragnet, given the room to live those vaunted tracks were never granted. Slow, voluptuous songs with a ganged-up presence visible only in its absence, soccer chants for a match made in the post-modern, deconstructed fields of Mars. "Service, Service" in particular rattles the cages of the aware. The first single was good, but this one is great.
(www.dfarecords.com)
---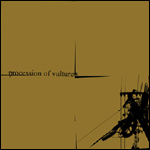 Procession of Vultures
"Black, White and Red All Over" b/w "Digitalize" 7"
(Inimical)

Recordings from 2000 that are just now seeing the light of day here from a Seattle-area post-hardcore outfit, specializing in a low-slung, heavy indie style that fit those times pretty well. Folks from Skarp and Wormwood flailing around here, in that sort of testicle-mashing idiom that only works when all the stars are aligned just so. Strained dual vocals sound like the late '90s so much I'm shocked this didn't come with an asspatch to sew onto your hoodie. Chug chug, grab, twist, hurt, ouch. Not much in the way of hardcore here, but heavy "metal" drama aplenty. There are fans of this stuff (dudes big into Botch, etc.) and those folks are advised to purchase ASAP.
(www.inimical.com)
---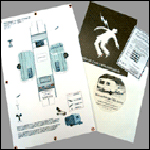 QEK Junior
s/t 7" EP
(Kernkrach)

Crisp, starched minimal/cold action from a very with-it German duo that knows how to get a lot out of spartan arrangements and well-designed synth tones and patches (hint to all who attempt: create asymmetry using sharps and flats in a five-note melody as it runs back into itself). Sounds like it could have come directly from 1980 in the Gulag of the soul. Not one of those synth records you're going to listen to once and file away, that's for sure - this one seems tormented in its organization, exactly what you want this sort of music to deliver. The sleeve design may put some of you off, though - the single comes, with two inserts, in a riveted, two-sided folder which appears to have some manner of instructions on it for you to cut out and assemble a paper model of a small house trailer. Edition of 300 copies, and well worth whatever you'll be throwing down for it. Have fun storing it, though.
(www.kernkrach.de)
---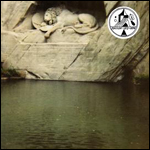 Raccoo-oo-oon
Mud Mound 7" EP
(Gilgongo)

"Mud Mound" was recorded live at Philmont Reservation while the members of Raccoo-oo-oon were in Boy Scouts; give 'em a goddamn break. "Behold Secret Kingdom" lets loose of those teenage shackles with some video game-inspired free God pop at the end, invoking Dan Deacon and other hot-button ambassadors of weirdness first, even if its talents are pushed into the backseat, an area in which the worthy are outnumbered by the truly untalented and the imaginationally sedentary. "Slobbery Masses" starts out one more of the sort of primal scream jams that is just enough to put you off of this group forever, and of course, they redeem it with a nice, triangular slab of heavy riffs and ballistic drumming. Like the other Raccoo-oo-oon records, you have to wade through some crap to get to the gold, and as soon as they can find a way to steer away and make a record of solely good parts, it's necessary to keep checking back in with them.
(www.gilgongorecords.com)
---

Red Dons
Escaping Amman 7" EP
(Deranged)

New music from Observers frontman Douglas Burns' follow-up project. There's a Middle Eastern theme here in the music and artwork, and though the band's not tuning their guitars chromatically, it's safe to say that the band is concerned with the state of things in that part of the world, and hopefully it transcends their imagery. Musically it's like Observers-lite; missing the great emotional punch of Burns' earlier works, it feels a bit hollow, melodic punk with some non-punk touches that might fit better with new wave or alternative rock than here, but still packing the energy required for liftoff. Hopefully their sound will continue to develop on future works, because this isn't the greatest thing out there. My copy came on white vinyl, and there's some other colors out there, too.
(www.derangedrecords.com)
---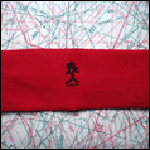 Ronin
s/t 7" EP
(Kernkrach)

Excellent, frigid, two-dimensional minimal synth action from a man and a woman who project the sort of stiff, silly high school goth sensibilities that raise hackles when questioned. Rarely venturing past two octaves, these three tracks get by largely on excellent sound design and a sterling production job that captures the subtleties needed for maximum freeze. The instrumental "Amongst the Waves" really shines. Elaborate edition of 300, coming packaged in a fragile, stitched-together sleeve of topographical instruction, bound by a red, screenprinted blindfold (the insert details how you should wear it before someone chops you in two with a samurai sword).
(www.kernkrach.de)
---
Shocking Pinks
"Smoke Screen" 12"
(DFA)

Two mixes of the debut US single from DFA's much-talked-about New Zealand pickup. Both sides remixed by the Glimmers for maximum dance floor blackout. Gigantic, overdriven bass, vocals hissed out like dirty words, and an army of percussion recalls Liquid Liquid buttoned all the way up to the top of the collar. A-side version shakes the house, while the B-side stretches the groove out as long as possible, under an ominous floating synth, suggestions of deep house, and a steadying drum kit, breaking into more and more different facets of the track as it crawls along. Unsure what's sparked the overall dark direction of the two new DFA singles, I'm enthused all the same.
(www.dfarecords.com)
---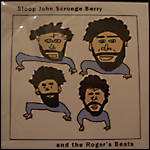 Sloop John Scronge Berry and the Roger's Beats
Meet Sloop John Scronge Berry 7" EP
(Replicator)

Straddling minimal synth terrain with British Navy cheer, goofball humor and Casio efficiency, here's three cute little songs, including a fun, if inconsequential rendition of "Minor Threat," which is the best thing here. Lathe-cut edition of 100 copies on clear vinyl.
www.myspace.com/replicatorrecords)
---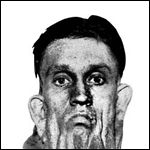 Smut/Ovo
split 7" EP
(Public Eyesore)

Smut vomits up about eight or so tracks of lo-fi, hyperspeed blastcore, with a live drummer pushing the limits of human exertion for seconds at a time. With nothing but guitar backing them up, they remind me of a more vitriolic, less technical version of Discordance Axis or Conelrad. Two Great song titles on here: "Big Business Can Suck It" (yes, they certainly can) and "My Views (Change Over Time)." Italy's Ovo, one of the strangest noise/performance outfits around, offers up one sluggish, sickening track of throat-curdling punishment, wallowing in its own filth with a dementia normally reserved for the committed.
(www.publiceyesore.com)
---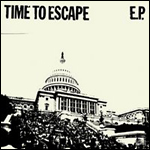 Time to Escape
s/t 7" EP
(Grave Mistake)

Biting, pissed-off hardcore from another new, young band. These guys have a vague UK thing going on and sound extremely pissed off, which I will ultimately support in any case. Grave Mistake's doing crazy things with label and sleeve design, making this thing look like it came straight out of 1982. Ragged sound, brutal looks.
(www.gravemistakerecords.com)
---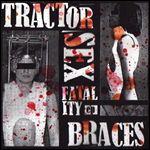 Tractor Sex Fatality
Braces 7" EP
(Kill Sounds/Unscene Sounds)

Two originals (and a cover of the Circle Jerks' "Coup d'Etat") from this bunch of Northwest degenerates. They traffick in dirtbag noise rock, lofting a low-end dirty diaper of rehearsal space drums and subsonic bass grooves into your general direction. Both tracks hammer a simple, sturdy riff deep into the mud, favoring slow, slutty rhythms akin to Shorty, God Bullies, Mount Shasta, and other oddballs at the shit end of the stick. All three selections fucking rule hard, and I hope the rumor I heard that TSF has called it quits isn't true. I got two copies somehow, one with a blood-spattered sleeve behind an acetate of the artwork (of which there are 100), the other just straight up orange Xerox (200 of these). I'll be holding onto both.
(www.myspace.com/tractorsexfatality)
---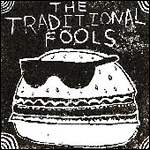 Traditional Fools
s/t 7" EP
(Chocolate Covered)

Fun, if rote, lo-fi surf/garage choppers from out West. "I Got a Baby" has a cool "Psychotic Reaction"-esque breakdown in it, and I really like the riff in "River." The other two tracks are a bit more average but get done all that they need to. A solid start from a band that could probably take this sound to a couple more good singles and an LP. Great woodcut sleeve depicting a hamburger wearing sunglasses, which I enjoyed for a while prior to dropping the needle. Numbered edition of 500 copies.
(www.chocolatecoveredrecords.com)
---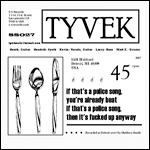 Tyvek/Cheveu
split 7"
(S-S)

This single barely missed the West Coast tour for these two bands, but that should make it a bit easier to obtain. After bashing out a short one, Cheveu pulls back on "El Tortuga" to reveal this excellent country blues guitar jangle that, among the dubbed-out vocals, dollar synth and cheapo drumbox, was all but obscured. One more excellent record for this unstoppable and thredbare French trio. Tyvek's "Future Junk" rules hard, but then again, so does Tyvek. Seeing them live last week brought out previously unrecognized sketches of Half Japanese-esque windmilling brilliance, with the igneous quality of a music being made up by smart folks as it goes along. This one sounds ready to fall apart at any moment, with broken guitar solos collapsing against cop rants and a nauseating lock groove at the end. One more for your must-own list.
(www.s-srecords.com)
---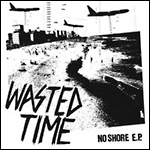 Wasted Time
No Shore 7" EP
(Grave Mistake)

This is the kind of hardcore I'm not so into on record. It's gruff, heavy, and precise, maybe a bit too precise. '82 comes back to bite the kids in the ass. You've heard these moves before, unless you're like seventeen years old. When Bush came into office, a lot of us predicted a resurgence of angry political music. This wasn't what we were expecting.
(www.gravemistakerecords.com)
---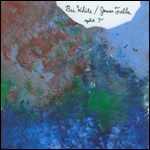 Bri White/James Fella
split 7" EP
(Gilgongo)

Two artists who are in love, it would seem, and traversing the perils of a long-distance relationship, put out this statement of romantic intent on blue marbled vinyl, with detailed inserts talking about how bad the world is but they've got each other so you can't really criticize them. Bri's side is kind of tough to navigate, though, a first-time attempt with a pianolin and vocals that seem to go out of orbit from the music almost instantly, the kind of fragile folk that's both embraced and embarrassing. James Fells delivers a pretty incredible piece with a name I don't feel comfortable typing out. But it's a nice one, with clarinet and multi-tracked vocals droning behind some minor-chord acoustic guitar wander and radio static. Pretty stuff with nice, somber, safe ideas. Zine culture squeezes its zit all over again.
(www.gilgongorecords.com)
---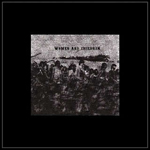 Women and Children
s/t 12" EP
(Gifted Children)

Formed in Paris and hailing from all over Europe and North America, the sounds of Women and Children hearken directly back to the dark folds of the Paisley underground's nethers. June Serwa has a gorgeous voice that, more often than not, possesses the tone, timbre, and haunt of Kendra Smith, though her lyrics focus more on the internal than on the metaphors Smith staked Opal's mythos around. Her band seems to sprawl in several different corners of dark folk, from mystical funeral march to less ordered affairs, but I keep coming back for Serwa's voice, fragrantly dripping with stained grace. Gorgeous stuff that is no doubt making some headway to bigger places.
(www.giftedchildrenrecords.com)
---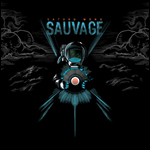 Satoru Wono
Sauvage 12" EP
(Sonore)

Reissue of a mindbending 1998 set by Wono, a turntablist who painstakingly strung together hundreds of samples of vinyl manipulation into tracks of their own. Pops, clicks, rewinds, scratches, runout grooves, surface noise - all get the treatment from Wono, who's made a work here that outlasts any sort of hyperspeed gabber pacing the music would be looked down upon all these years later. Gleefully stomping minimal workouts, as interesting in character as they are in execution, are presented here with a first-rate mastering job, bringing the bass out and playing loud as fuck. Music that looks towards the future this hard will remain timeless. An incredible listen. Will inevitably get compared to early Pole, but with no discernable dub element - this stuff is clear, choppy, and right up in your face, with a level of detail applied to all six cuts that borders on weaponry.
(www.sonore.com)
---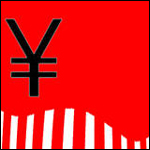 Yokohama Hooks/Flip Tops
split 7" EP
(Iron Goat)

Man, YOKOHAMA HOOKS. Wow. Female-led punk with some of the abrasiveness muted in favor of thick, dominant bass and angsty British-style vocals. Could have come out in the early '80s and you'd love it now. Young, desperate, shattered vibes reminiscent of Fatal Microbes run up against punk to the abilities of those in it to build rather than follow. Flip Tops give up two of their own, really wild and spirited power-garage-pop numbers in the reckless yet tuneful fashion of the Exploding Hearts or FM Knives. Great efforts from both sides of this split - a must-own for fans of better music.
(www.myspace.com/losat_live)
---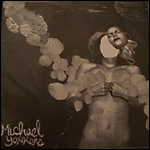 Michael Yonkers/Little Claw
split 7" EP
(X! Recordings)

It's the same Michael Yonkers who made those brilliant recordings back in the '60s. He's older now and the years haven't been the kindest to him (debilitating back injury chief among his problems) but he sounds no worse for the wear, laying down two polluted guitar gutter psych explorations here, inviolate noise abrading against lost freak vocals. Still not sold on Little Claw, who offer up a cluttered side of lo-fi primitive punk lurch and plodding tempos around klaxon pain and half-possessed female vocals.
(www.x-recordings.com)
---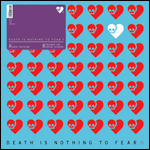 Various Artists
Death Is Nothing to Fear 1 12" EP
(Spectral Sound)

It's the Audion you know. The Par Grindvik you sense a familiarity from (think Kompakt/Speicher). The Bodycode you would rather just skip (some processed/fed-back minimalism). Yeah, whatevz.
(www.ghostly.com)




By Doug Mosurock