Dusted Features

Jake O'Connell got over the Mets' postseason debacle just in time to participate in our year-end roundup.



Meet the Mets (Jake O'Connell)
I can't really remember much about 2006 right now except that Endy Chavez catch and listening to a lot of music. Here's what I was into most:
---



20. Mapstation - Distance Told Me Things To Be Said (~scape)
Stefan Schneider's debut for the ~scape label is an understated blend of polyrhythms, a 303 and some trombone. The three-way, an occasional melodica and Schneider's singular touch amount to neatly-rendered post-dub of a high order.
---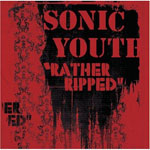 19. Sonic Youth – Rather Ripped (Geffen)
This album spotlights some of my favorite sides of the band: pristine guitar language, really melodic art-pop and Thurston Moore's voice – perhaps the group's most underrated facet. I'm still not sure why this became an immediate catalog underdog, but this and the last two rival any period of their career.
---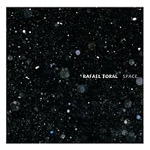 18. Rafael Toral – Space (Staubgold)
The Lisbon-based composer, producer and electronic engineer's first installment of the Space Program (supposedly countless releases will follow) is not improvisation or composition: but what's in between. Light years away from his earlier guitar-based work, Toral uses jazz as a takeoff point and gives the phrase "new directions in sound" a new meaning.
---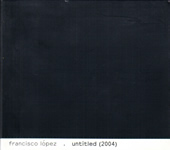 17. Francisco Lopez – Untitled 2004 (MoSo)
I sought this out after reading Adam MacGregor's spot on review. Lopez, a titan of electro-acoustic soundsculpture, has released hundreds of works on almost as many labels. This collection of collaborations with other artists (Z'ev, Pierre Schaeffer) is not a bad place to start. After the sheer toxic voracity of the first eight tracks (spelled only by long bouts of abrupt silence), the straight metal closer seems almost like a spoof. This is the sound of a wasteland flourishing.
---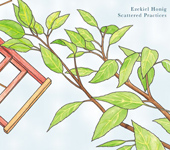 16. Ezekiel Honig – Scattered Practices (Microcosm Music)
Similar to Gas' Pop, in that I turned to it most when I was tired of music but still wanted to put something on. Comprised of warm electric piano, a dash of dub and a barely beating micropulse, the album sounds quiet even when you turn it up. Lovely cover design as well.
---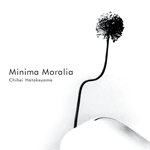 15. Chihei Hatakeyama - Minima Moralia (Kranky)
Like Toral's Space this record makes the most of the distance between. It may not sound like an endorsement but this was my favorite record to read to this past year. A pleasant listen that went well with Alan Lightman's "The Diagnosis," "Swann's Way" and anything by DeLillo.
---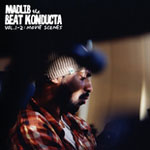 14. Madlib – Beat Konducta Volumes 1-2: Movie Scenes (Stones Throw)
Vol. 2 was released this year on vinyl and the CD compiles both sets. I get the feeling this record was overshadowed by the circumstances surrounding Dilla, but it's just how I like my Madlib: restless, concise and about the beat. Thirty-five dope instrumentals from the game's illest Konducta. An end-to-end burner.
---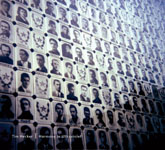 13. Tim Hecker – Harmony In Ultraviolet (Kranky)
Haunt me. Haunt me. Do it again.
---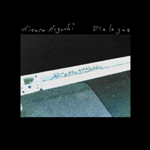 12. Hisato Higuchi – Dialogue (Family Vineyard)
Like Minima Moralia, Dialogue is a delicate record. But where Hatakeyama is grounded, Higuchi is ghostly. Supposedly made in his bedroom after long days at work, these dejected guitar tones and transcendent, wordless vocals are not lost in translation.
---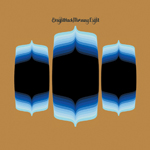 11. Brightblack Morning Light – Brightblack Morning Light (Matador)
A perfect morning record is also a classic summer album. Besides "Star Blanket River Child," what I like most is that the band takes its time getting nowhere. Dylan has a song on The Basement Tapes that predates the exact same notion by about 30 years.
---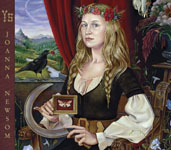 10. Joanna Newsom – Ys (Drag City)
Like other people I know I wasn't really into this after the first couple of spins. The album's centerpiece "Sawdust & Diamonds" started to change my mind. The only song not featuring Van Dyke Parks' strings focused completely on Joanna's spidery harp playing and that voice. Seeing the record performed live in its entirety sealed it.
---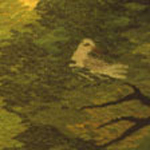 9. Mountains – Sewn (Apestaartje)
A subtle permutation of acoustics and electronics that's refreshing in the same way a day in nature can be. On "Below," all sounds dissipate except the gushing of a stream. Could have worked as an alternate soundtrack to Old Joy.
---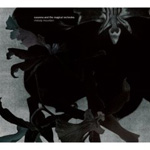 8. Susanna and the Magic Orchestra – Melody Mountain (Rune Grammofon)
When you turn Kiss' "Crazy, Crazy Nights" into an introspective torch song, you've won me over. The AC/DC cover also comes off worn instead of triumphant and the Prince reading is the most devastating thing this year. Susanna Karolina Wallumrød is a master of inflection and has one of the saddest voices in music.
---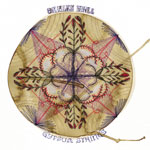 7. Oakley Hall – Gypsum Strings (Brah)
Oakley Hall released two excellent albums in 2006 and put on one of the better live shows I saw all year. Gypsum Strings was the slighty better of the two, filled to the brim with balls out rockers, slurry indietonk and Fred Wallace's shambolic guitar work.
---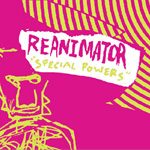 6. Reanimator – Special Powers (Community Library)
This Portland duo obviously hold a place in their heart – and their crate – for Pan Sonic's Kesto. Which is far from a bad thing. "Clicks And Drones May..." sets this off like an alarm clock you're happy to get up to. "No Dancing's" blown-speaker bass and faulty drum collapse sound like they were recorded through a stethoscope. The latter's title doubles as the group's thesis.
---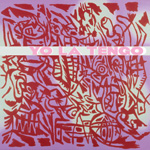 5. Yo La Tengo – I Am Not Afraid Of You And I Will Beat Your Ass (Matador)
On number 12, Hoboken's heroes play hopscotch across a map of 20th Century pop. My personal favorite since I Can Hear The Heart … sets a brittle Georgia ballad, a heartrending instrumental and a lot more between bookend guitar freakouts. James McNew would have had the standout track ("Black Flowers") if Ira hadn't talked the softest shit ever on "Mr. Tough."
---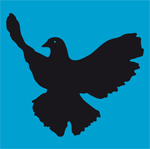 4. Ekkehard Ehlers – A Life Without Fear (Staubgold)
Whether with the tranquil pop of his März project or his endlessly inventive solo work, Ehlers continues to impress with each release. His finest to date nimbly meshes dusty 78s and a 21st Century knob-twiddling fetish. Who would have thought a German electronic composer would redefine the blues in 2006.
---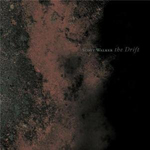 3. Scott Walker – The Drift (4AD)
I'm not sure much else can be written about this. Patience and immersion yield unspeakable rewards.
---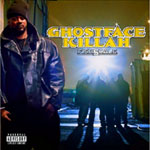 2. Ghostface Killah – Fishscale (Def Jam)
When we look back this will be mentioned alongside Illmatic and Cuban Linx with all players involved bringing A-games to the boards. "Shakey Dog" was unquestionably my favorite song of 2006 and it's only the first chapter. At what point does Ghost's name start getting dropped in the greatest MC of all-time discussion?
---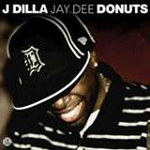 1. J Dilla – Donuts (Stones Throw)
A masterpiece that sidesteps hip-hop's worst qualities – self-indulgent skits, played rappers, extended beats. Impossibly soulful and impeccably sequenced, the Jadakiss sample summarizes aptly: "It's dead real."
---
EPs/Singles:
Charter Oak – Your Life That Won't End (Self-released)
Jesu – Silver (Hydra Head)
Pink Reason – Throw It Away +2 (Savage Quality Recordings)
Ricardo Villalobos – Achso (Cadenza)
Why – Dumb Hummer + 2 (Anticon)
---
Reissues:
Alvarius B. – Alvarius B. (Abduction)
Andrew Hill – Andrew!!! (Blue Note)
Coloured Balls – Ball Power (Aztec Music)
David Crosby – If I Could Only Remember My Name
Don Cherry – Where is Brooklyn? (Blue Note)
Friends – Fragile (Acme Gramophone)
Kool G. Rap & Polo – Road To The Riches (Deluxe Edition) (Cold Chillin')
Les Rallizes Denudes – Live 1972 (Other Level)
Moondog – The Viking Of Sixth Avenue (Honest Jon's)
Pavement – Wowee Zowee: Sordid Sentinels Edition (Matador)
Sibylle Baier – Colour Green (Orange Twin)
Khan Jamal Creative Arts Ensemble – Dance To The Motherland (Eremite)
The Tree People – Tree People (Tiliqua)
White Mice – White Mice (Basic Replay)
Zadik Zecharia – Kurdish Melodies on Zorna (Bo'Weavil)
---
Comps:
Big Apple Rappin Vol. 1 (Soul Jazz)
Good God! A Gospel Funk Hymnal (The Numero Group)
MF Doom – Special Herbs: The Box Set (Nature Sounds)
Soylent Green - La Forza Del Destino (Playhouse)
The Dead C – Vain Erudite and Stupid: Selected Works 1987-2005 (Ba Da Bing!)

By Jake O'Connell