Dusted Features

Rob Hatch-Miller recounts his favorite moments and recordings of 2006.



Looking Back On 2006 (Rob Hatch-Miller)
Rapidly deteriorating conditions in Iraq, painful memories of the Bush administration's botched response to Katrina, a growing economic gap between rich and poor Americans and a series of high profile scandals helped rally responsible citizens to loosen the Republican party's vise grip on the federal government and sweep right-wing extremists like soon-to-be-ex Pennsylvania Senator Rick Santorum [pictured with weeping family] out of office. Jay-Z's Kingdom Come was a major disappointment, but there were a couple of truly amazing hip-hop albums to make up for it. Vashti Bunyan finally came to New York to play a joyous show at the Bowery Ballroom; Japanese guitarist Tetuzi Akiyama made a rare appearance in the city as well. I was lucky enough to interview Bert Jansch during his first visit to the East Coast in nearly a decade. Syd Barrett's death led me to rediscover his early work with Pink Floyd and his fantastic solo albums.
The following were my ten favorite releases of the past year (in alphabetical order):
---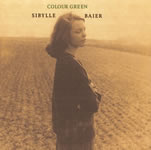 Sibylle Baier – Colour Green (Orange Twin)
This German actress and singer-songwriter recorded her music at home on a reel-to-reel machine in the early 1970s, and her son discovered the tapes after she passed away.
---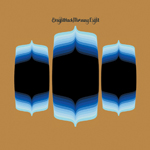 Brightblack Morning Light – Brightblack Morning Light (Matador)
I barely noticed this duo's first album when it came out a few years back, but their second snuck up on me and unexpectedly became the soundtrack to my summer; I love that it almost feels like one long ultra-mellow song.
---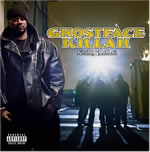 Ghostface Killah – FishScale (Def Jam)
A tongue-in-cheek update on the currently trendy "coke rap" genre that Ghost practically invented, FishScale might be the best album ever by the most consistent member of the Wu-Tang Clan.
---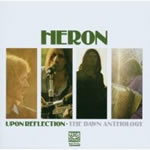 Heron – Upon Reflection: The Anthology (Castle)
Preceding the Skygreen Leopards by three decades, the British folk group Heron used portable equipment to make these two beautiful records outdoors in a field.
---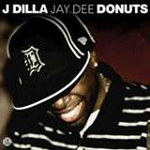 J Dilla – Donuts (Stones Throw)
Recorded in a hospital bed and released just days before the artist's untimely death at the age of 32, Donuts will likely be remember as one of the greatest instrumental hip-hop albums of all time.
---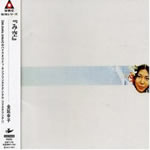 Sachiko Kanenobu – Misora (Chapter)
Aptly described by many as the Japanese Joni Mitchell, Sachiko Kanenobu made this gorgeous album with Haruomi Hosono of Happy End and Yellow Magic Orchestra in 1972.
---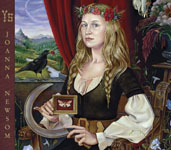 Joanna Newsom – Ys (Drag City)Joanna Newsom's ambitious sophomore album didn't do much for me initially, but after three or four listens I was awestruck.
---



Emmanuelle Parrenin – Maison Rose (Acme Grammophone)
Emmanuelle Parrenin drew influences from folk, krautrock, classical and psychedelic music and used traditional French instruments to record this singularly astonishing album in the late '70s.
---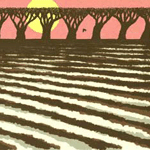 Shogun Kunitoki – Tasankokaiku (Fonal)
This Finnish group's incredible drum and synthesizer instrumentals are reminiscent of Broadcast, Goblin and Neu!
---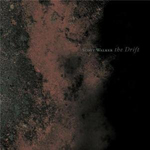 Scott Walker – The Drift (4AD)
The first Scott Walker album since 1995 is a dark, enigmatic, dense and challenging work of art.

By Rob Hatch-Miller