Dusted Features

Matthew Wuethrich delves deep into his favorite recordings of 2006.



2006: No More Fear (Matthew Wuethrich)
On the night of July 15 Lebanese trumpeter and illustrator Mazen Kerbaj recorded "Starry Night," a duet between him and the Israeli Defense Force's bombs captured from Kerbaj's Beirut balcony during the first few weeks of the IDF's bombing campaign. The recording, which spread virus-like via the Web throughout the world, is perhaps the most chilling recording one is likely to hear, this year or next. Kerbaj, writing later on his blog, wrung his hands about such artistic posturing in a time of war, but he eventually concluded that at a time when such artistic gestures seemed insignificant, they actually became even more significant.
Derek Bailey, to whom Kerbaj owes at least a musical debt, also questioned the bases and reasons for his art. When he passed away on Christmas Day 2005, the loss was palpable. His influence, however, is even more so. In January 2006, at the second annual Potlatch festival in Helsinki, Swedish reedsman Mats Gustafsson paid him homage in a visceral solo set and admitted that most improvisers are trying to build on the ideas he created. But Bailey's most lasting influence may be in his spirit of absolute commitment to a mode of communication that took little for granted, never rested on easy solutions and feared nothing. In Bailey's case, it was finding a singular language for the guitar. For Kerbaj, it's making his art mean something in the face of bombs.
With no hierarchy assigned, here's a list of recordings that pushed our ways of hearing in 2006, and hence our ways of communicating, just a little bit further.
---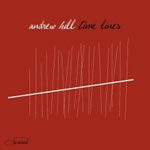 Andrew Hill – Time Lines (Blue Note)
Andrew Hill returns to Blue Note in the same year the label re-issues his 1964 opus Andrew!!!. Both are quintet dates and both show off Hill's mercurial sense of rhythm, labyrinthine compositions and expert choice of interpreters. Hill's name should not be a footnote to those of Tatum, Powell, and Monk. Time Lines and the re-issue of his entire Blue Note catalog will go a long way to making sure he claims his rightful place.
---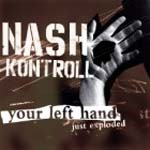 Nash Kontroll - Your Left Hand Just Exploded (iDEAL)
Over three extended tracks this Scandinavian trio knocks down any acoustic/electric dialectic one might theorize for them. Mats Gustafsson, Dror Feiler, and Lasse Marhaug go to the source of all extreme musics and return in flames with a white-hot message of sonic unity. Their live performance at this year's Avanto in Helsinki suggested they are on the verge of arriving intuitively at a unified-field theory of noise, free jazz, and electro-acoustic improv. Keep the ear channels open.
---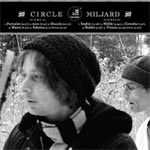 Circle - Miljard (Ektro)
Writers have continually (and unjustly) stuck Circle in the genre ghetto of krautrock, probably because the Finnish group had so many elements and suggested so many directions, inconsistencies that couldn't be reconciled. Mijard is two discs of horizon-gazing, melodic calm, full of space and slowly morphing themes, and it shows a group with ample creativity to burn.
---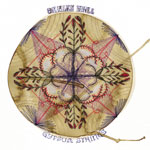 Oakley Hall - Gypsum Strings (Brah)
Country & Western and folk music have always been about nostalgia for lost worlds and past times. On Oakley Hall's third long player, this world-in-the-rear-view-mirror approach gets turned on its head. With a heaping helping of headlong rock, C & W's rural home never existed and folk's utopia turns out to be a dystopia. This train ride to the future threatens to derail, but makes for a damn good time.
---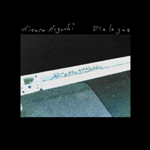 Hisato Higuchi - Dialogue (Family Vineyard)
Of this year's exquisite Vineyard crop, Dialogue was the most unassuming, but also the most powerful. Higuchi's vocals resonate with pre-verbal meaning while single, sculptured guitar tones, scattered in the cavernous space around this music, encompass whole worlds.
---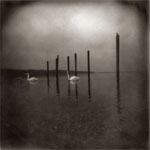 Om - Conference of the Birds (Holy Mountain)
Bassist and vocalist Al Cisneros and drummer Chris Hakius do away with so much of what we expect from a song (compact structure, parsable lyrics, varied melodies, layered harmony), shedding baggage as they try to lift off into a metaphysical drone. A risk for sure, but one that pays off.
---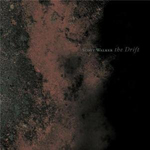 Scott Walker - The Drift (4AD)
A monolith of an album, with a sonic tapestry of enigmatic arrangements (elegantly recorded, by the way) unfurled behind lyrics that rival T.S. Eliot's The Waste Land for density of allusion and in fragmentation. Much has already been written about this masterpiece and much more will be written. Walker has given us an object worthy of all the attention. If only more artists took this kind of care with their craft
---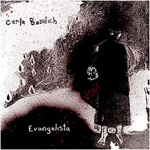 Carla Bozulich - Evangelista (Constellation)
Simply put, this record smothers you with the opening avant-gospel dirge of "Evangelista I" and then never lets up. Its 45-minute running time stretches to eternity and after its tour of the impassable backroads of American gospel, modern-day sampling, experimental rock and heady songcraft, one must bear witness.
---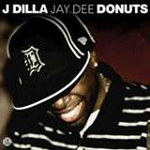 J Dilla - Donuts (Stones Throw)
A lesson in conciseness in a world of excess. Every melody is a hook and every rhythm snaps with a fresh urgency. Taken as a whole, the album's 31 miniatures are a dizzying vision of hip hop with no distractions and not an ounce of self-indulgence. With luck, Jay Dee's lessons will be learned.
---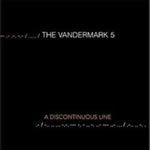 The Vandermark 5 - A Discontinuous Line (Atavistic)
Fire music indeed. With every recording, Ken Vandermark's quintet updates its template of finely-tuned composition, high-octane swing and blistering afterburn. With cellist Fred Lonborg-Holm aboard, this might be the most wide-ranging and ear-catching version of the quintet yet.
---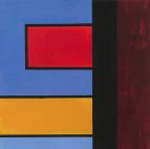 Keith Rowe and Toshimaru Nakamura - Between (Erstwhile)
An overwhelming collection of futuristic improvisation, or should I say of the future of improvisation? Alternative techniques and electro-acoustic improv don't begin to describe the dialogue between these two. Hearing a new language being mapped out is something one doesn't get to hear everyday.
---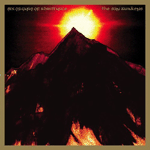 Six Organs of Admittance - The Sun Awakens (Drag City)
With each release, Ben Chasny consolidates and extends upon his inspirations and resources that much more. He lashes together diverse styles of mood, songwriting and arrangement into a whole with the best of them. The question to wait for in 2007: where will he go from here?
---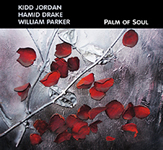 Kidd Jordan/Hamid Drake/William Parker - Palm of Soul (AUM Fidelity)
Whenever the rhythm duo supreme of Drake and Parker get together, inspiration is sure to follow. The pair challenge themselves and listeners alike with how they constantly explore other instruments, but most importantly, they bring out new sides in whoever they play with. In the case of Jordan, his energy gets channeled into seven improvisations packed with muscular swing, trance-like clarity and intense give-and-take.
---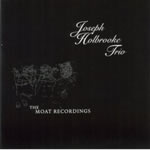 Joseph Holbrooke Trio - The Moat Recordings (Tzadik)
Derek Bailey, Gavin Bryars and Tony Oxley made music that will be forever hidden by time, yet their idea of music as pure, spontaneous communication has survived. This Tzadik release captures a 1999 reunion, and it's an open question how much the intervening three decades of experience changed their sound. But all questions are moot when the friction of their interaction creates such a spectrum of heated color.
---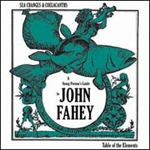 Table of the Elements - various recordings
Too many essential releases to go into detail here, but TotE proves once again its importance. With reissues and releases this year from the likes of John Fahey, Rhys Chatham, Arnold Dreyblatt, Jonthan Kane, Tony Conrad, R. Keenan Lawler and Loren Connors, ToE makes history seem current and shows why we should keep delving into it.
---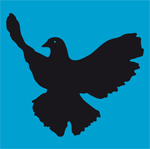 Ekkehard Elders - A Life without Fear (Staubgold)
Elders deeply reveres this recording's starting point, the blues, and his reverence becomes more than cross-cultural plundering. This record is a tribute to and exploration of a music (the blues) and a culture (the African-American) that has burrowed its way deep into the globe's modern popular culture. Early twentieth century music meets early twenty-first century experimentation in an imaginative dialogue.
With Elders' sentiment in mind, we draw this year to a close, and for the next, let's hope for less fear, more dialogue, and more imagination.

By Matthew Wuethrich