Dusted Features

Daniel Levin Becker grades 2006 on a curve.



Finishing the Job (Daniel Levin Becker)
Etymology may be the axe to grind of the lazy and the useless, but I don't remember claiming not to be either. This year it seems peculiarly appropriate to call this little exercise in retrospective appraisal a "roundup": I loved plenty of things about music in 2006, but in compiling a list of those things I feel like I've had to do more work than in years past, that I've had to go back and drag out records I obscurely remember enjoying and dust them off and make excuses for them. My attention span is getting shorter for reasons I no longer have the patience to enumerate, and nothing I heard in the last eleven months captivated me for long enough to earn an automatic gold star; nothing, in retrospect, won me over without eventually baring its imperfections and missteps and bloated appendages. (As I learned a couple seasons too late, Why? made a basically flawless record last year in Elephant Eyelash, which I have yet to set aside but cannot call a 2006 favorite without opening the door to all kinds of insidious technicalities.) Each of the albums below had great moments in spades, but stopped short of 100% — which is why, I guess, we round up come December.
---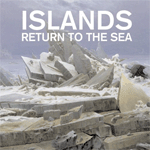 Islands – Return to the Sea (Equator)
The Unicorns were youthful, to put it diplomatically; Islands captured the sublime discomfort of said youth, the homesickness and the naiveté, combed its hair and dressed it up in clothes four generations out of date, porkpie hat and all. Then they broke up a few months later, as though to cement the heady ephemerality of the whole project, but this one artifact, fascinatingly arcane in its instrumentation and offhandedly jagged in its lyrical mood, is plenty to work from. "I woke up thirsty the day I died" is every bit as good a one-sentence story as Augusto Monterroso's "When I woke up, the dinosaur was still there."
---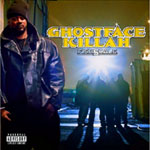 Ghostface Killah – Fishscale (Def Jam)
No surprises here. Spot-on production, inscrutable interludes ("That should take you to Tits Projects," he explains to a passing motorist, "My man Balls'll be out there somewhere"), oddly magnetic cameos from dead people. Raekwon and Trife hold their ground, and the whole Clan is in unusually good form on "9 Milli Bros," but nobody touches Ghostface, equal parts Busta Rhymes and Joe Pesci. How he makes rhyming "scared to step to me" with "hysterectomy" sound perfectly obvious still bewilders me; on a related note, I don't know exactly what "buffing helmets" means, but I'm sure it's spicy.
---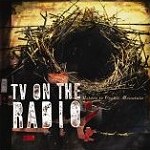 TV on the Radio – Return to Cookie Mountain (Interscope)
Somewhere along the way TV on the Radio got saddled with a seriousness they never really courted; their experimental bent precedes them, and their lyrics can be garden-variety surrealistic, but at base they're simply a rock band, more adventurous than most, with an auspicious ratio of highs to lows. Return to Cookie Mountain (and does one name an album that if one's shirt is truly that starchy?) is uneven, and some of its most fascinating moments may be tiresomely postmodern, but its ample highlights — particularly the irresistible "Wolf Like Me" — appeal viscerally first, cerebrally second.
---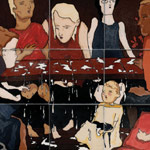 Mogwai – Mr. Beast (Matador)
Is an epic streamlined still an epic? Since 2001's Rock Action, Mogwai have been slowly distilling the post-rock formula they initially propagated, and Mr. Beast is arguably most impressive for its efficiency. No song on it even makes it to six minutes, yet it sacrifices almost none of the canonical tension or drama, plus packs in some heretofore unheard empathy. Hardly unseats Young Team, but you try condensing "My Father My King" to three and a half minutes better than "Glasgow Megasnake" does.
---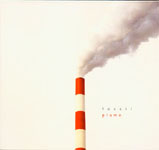 Loscil – Plume (Kranky)
As with many a Kranky release, Plume is subtlety incarnate, a guided tour of lush, sometimes frostbitten compositions of phase and delay and conspiratorial noises. Unlike the boring drone set Stases, released earlier this year, the quiet harmonic tapestries here pulse and drift with intelligible intricacy. Jason Zumpano plays on this record, though damned if you'd know it offhand.
---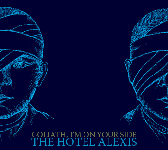 The Hotel Alexis – Goliath, I'm On Your Side (Broken Sparrow)
The most autumnal of records, just in time for January: brooding, superstitious Americana from Parisian-born Sidney Alexis (uh, Lindner), even more poignant and refined than debut The Shining Example is Lying on the Floor. Possibly excepting the 19-minute JOMF-style "Hummingbird/Indian Dog" — which, stuck right between two reasonable-sized songs, is kind of charming in its sheer chutzpah — Goliath is a slight but persuasive record from an act hopefully destined (har) for bigger things.
---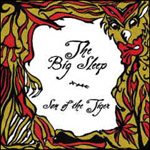 The Big Sleep – Son of the Tiger (French Kiss)
An imperfect record to end all imperfect records, but one that oozes ineffable promise. Something like Sonic Youth but more interestingly boring: disciplined, frenetic guitar workouts with elegantly deadpan femme fatale vocals and dabs of winning rhythmic mischief (cf. "You Can't Touch The Untouchable"). Already an improvement on 2002's You Today, Me Tomorrow; let's hope they stay the course and make something truly ass-whomping by 2010.
---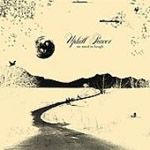 Uphill Racer – No Need To Laugh (Normoton)
Sadsack German Oliver Lichtl makes what I fondly faulted John Darnielle for not making earlier this year: a powerhouse of melancholy.
---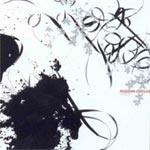 Russian Circles – Enter (Flameshovel)
Deftly lumbering math-metal, I guess, splitting the difference between Pelican's density and Don Caballero's noodlery. In no way is it a revelation, or even an especially innovative reading of the middle ground between those nebulous instrumental rock genres; it's just consistently nimble, heavy and satisfying in a way that nobody's bothered to be since Explosions in the Sky did it just short of perfectly with Those Who Tell The Truth Shall Die, Those Who Tell The Truth Shall Live Forever.
---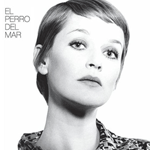 El Perro Del Mar – El Perro Del Mar (Control Group)
---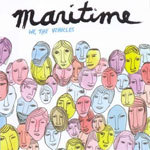 Maritime – We, the Vehicles (Flameshovel)
Hating this album has crossed my mind, fey and non-threatening and consummately adult as it is, but it won me over in time with its summery and politely prepossessing new-wavey pop. It's possible that I'm just relieved whenever emo figureheads manage to grow up without too much gruesomeness; there's no song on here where Davey von Bohlen doesn't mention his clothes at least once, but that's about as bad as it gets.
---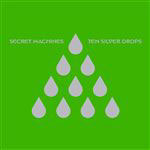 Secret Machines – Ten Silver Drops (Reprise)
Nonplussed (in the American sense) by their first few releases, I saw Secret Machines over the summer and was nonplussed (in the British sense) by the control they exerted over their apparently freeform space-outs. Ten Silver Drops — on which, incidentally, there are eight songs — doesn't capture this exactly, but it casts their brisk, personable take on working man's neo-prog rock in a pleasing sheen. (For the record, some of Now Here Is Nowhere is less overrated than I thought, but on the whole The Sophtware Slump approaches the same questions with less attitude and more songs about robots.)
---

Some songs:

Cepia – "Hoarse" (Idol Tryouts Two, Ghostly)
Along with Greg Davis's "Amaranthine" and Christopher Willits's "Colors Shifting," this crystal-haloed number makes the altogether agreeable SMM disc of Ghostly's self-love-in (volume two). There's something about the way the brittle percussive pulse chips at the warm synth waves here that strikes me as endlessly idyllic, and suited to pretty scenery and bookish squalor alike.

Mountain Goats – "Woke Up New" (Get Lonely, 4AD)
The curled-up, shell-shocked antithesis to (or aftermath of) Tallahassee's "No Children." Beautiful, understated emptiness.

Eliot Lipp – "Rap Tight" (Tacoma Mockingbird, Hefty)
Hot breakbeat, sleazy synth whine, ingenious resolution — and nothing Miami about it. Intelligent dance music that intelligent people can dance to.

Parts & Labor – "New Buildings" (Stay Afraid, Jagjaguwar)
"Einstürzende Neubauten" is German for "collapsing new buildings." Just saying.

Project Pat – "Googly Moogly (That Thang Is Juicy)" (Layin' the Smack Down, Loud)
If Osama bin Laden loves Whitney Houston, I don't see why I shouldn't adore this.

Boduf Songs – "That Angel Was Pretty Lame" (Lion Devours the Sun, Kranky)
The song is good, the title is great. Mat Sweet keeps a straight (long) face as he encapsulates and takes the piss out of the apocalyptic gloom of his own catalog, and that's not easy to do.

The Game – "Too Much" (Doctor's Advocate, Geffen)
Yeah, Dre didn't touch his second record, so he overcompensated by sounding as much like him as possible. Yeah, the Scott Storch beat is wasted on the Nate Dogg chorus (which is even lamer than the 50 Cent choruses on The Documentary). But yeah, he's still just as good at parallel syntax as Kanye ("Ride like I got a horse stable under my hood / And I keep a chrome four-five under my hood / So if I die, bury me under my hood") and at least sixty times as gangster.

No less good, but less stimulating to my tedious year-end prolixities: Benoît Pioulard, Précis; Qwel & Meaty Ogre, Freezer Burner; Isis & Aereogramme, In the Fishtank 14; Electric President, s/t; Gregor Samsa, 55:12; and, predictably enough, Akron/Family, Meek Warrior. And: Built To Spill, "Goin' Against Your Mind"; Fog, "The Us Beneath"; Errors, "Mr Milk"; Mates of State, "Nature and the Wreck"; Joseph d'Anvers, "A contretemps"; Dosh, "O Mexico"; Amusement Parks On Fire, "Cut to Future Shock"; The Timeout Drawer, "Man Must Breathe."

Certainly there were other things that kept me busy, amused, and bewildered this year, but from the looks of things I suspect it's best to wrap up early and call it a year.


By Daniel Levin Becker