Dusted Features

In the third installment of 'Still Single,' Doug Mosurak cruises through singles by !!!, Art Brut, Crooked Fingers, Holly Golightly, and dozens more.



Still Single, Vol. 3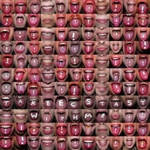 !!!
"Take Ecstasy with Me" b/w "Get Up" 12"
(Touch & Go)
As someone who grew tired of !!!'s shuckin'-and-jivin', non-bathin', Ad-Rockin', White Shadowed rib cook-off jammage damage long ago, I was probably the last person to think this band still had some songs in them that would be exciting and worthy of repeat listens, or at least make a record I could listen to all the way through. And this is it. Working from covers of the Magnetic Fields and Nate Dogg, for once the band runs with it. not content to jam in familiar-ish pastures, but instead marching "Take Ecstasy with Me" through the pride parade on the road back in time to Madchester, and kick down a sweaty hay-strewn gospel-noise chunka-chunka path on "Get Up," movin' on up to a dee-luxe soul food restaurant in an electric sky. Definitely their most realized moment since the split single with Out Hud from so many years back, because they lay off of rock and punk tropes almost entirely, and concentrate on making a dance record outside of their specific backgrounds, using only the strengths they've envisioned from the source material. This is probably the best move they've made yet, and if they can write and play their own jams this strong in the future, I'll stop shit-talking and get down.
(www.touchandgorecords.com)
---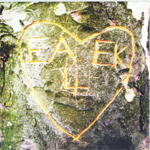 Art Brut
"Emily Kane" b/w "These Animalmenswe@r
(the Rock and Roll Idiots)" 7" (Fierce Panda [UK])
Had to figure out why people were so hyped on this fucking band, so I picked up this import 7". I'd first like to say that while I support people pressing 7"s wholeheartedly, I will never understand why UK labels offer different editions of the same A-side with separate flipsides. Reading up on this Art Brut single, it came out in three different versions. I must have got the shittiest one then, but I'm kind of starting to think that they all suck on separate yet equal levels of bullshit, surface rock styling. "Emily Kane" is the obvious hit, yet it's not catchy or memorable, just whiny and energetic. Starting out as a half-assed "Stay Free" we-met-when-we-were-at-school retread, the song quickly devolves into heartsick pining for some girl who the singer knew a decade ago, the kind of thing that you'd hope and pray would never get big, like Supergrass in special ed. The song feels slapped together in the studio, the singer comes of as a hissy prick ("fanks" … god, this sucks) and the chorus gets annoyingly repeated as it grinds to nowhere. On the flip he's lisping about clichés. Let me tell you about a cliché … that the world needs another insincere sub-sub-Pixies pop-punk band to hang its troubles on. Why does this exist and who can I fire? Out of print already so don't fucking bother. I'm not sure why I did.
(www.fiercepanda.co.uk)
---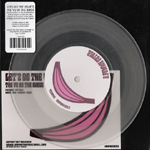 The Birds
Let's Do the Velvets: The VU by the Birds 7"
(Important Records)
Cotton Casino (Acid Mothers Temple) and one Per Gisle Galaaen cover the Velvets. This is good because "Femme Fatale" and "Here She Comes Now" are two great songs, and it would be pretty hard to ruin either with a cover, and because Cotton's got such a positive track record it can't really be bad. She sounds a lot like Nico on here too, which is good for "Femme Fatale" and a little strange for the other, as Nico had nothing to do with White Light/White Heat, so it's good that Galaaen gets to sing to. Not much else to it. Both start out quiet and work up to pretty triumphant feedbackin' heights. I don't know much more about this project but the sticker says that an album is dropping in July. There are only 500 copies of this 7", all on clear vinyl and in clear sleeves. Lots of braggin' on said promotional sticker but my feelings on how important artwork by Pete Fowler or mastering by Deathprod. A nice record.
(www.importantrecords.com)
---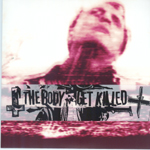 The Body/Get Killed
Split 7"
(Corleone Records)
The Body offers up one song of generic sludge, tar-like guitar and drum grind. I know it's unfair to compare, but after listening to Iron Lung (see below) one wonders why many heavy duos would even bother. They don't get as much mileage out of those two chords as men who rock with a cause. The song is about disease and dying and doesn't try too hard to distinguish itself. On the flip are three songs by Get Killed, five hotroddin' teens who try to anchor down the chaos of fellow locals like Daughters (note: these bands are from Providence, as is the Corleone label) with lotsa big sturdy riffs you've heard before. There's a song about the lamers who use cocaine, one about the decreasing quality of life for the elderly, and one self-pity anthem called "I Should Not Be Being Such a Piece of Shit." Uh, okay. Heavy is fine, but there's not much to bring listeners back to here, and lots of bands doing it so much better. Edition of 1000.
(www.corleonerecords.com)
---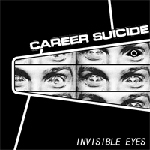 Career Suicide
Invisible Eyes 12" EP
(Feral Ward Records)
Punk rock is a ghetto sometimes, especially in this day in age where everything's happened and things have already been said a thousand times over. What's left to prove? That you can sound like somebody else? That you can scream and shout and it means something? Look, what means something is if you have the juice. If you got the stuff, you are above criticism, so long as you can retain that something that sets you apart from everyone else, that fire under your ass that shows in how well you personalize your motivation and passion, and how well you make it show in your music. Sometimes it's playing fast, sometimes it's saying the right thing at the right time, very rarely is it looking right or playing the part. But all of these things are what Career Suicide's got, and got a lot of. They play breakneck melodic '82 style West Coast hardcore at totally manic speed, then drop back to '77 and rip out classic sounding punk songs about being bored So snotty and so worthwhile, and still stuck in my head hours later. They got a great, clean recording with not a whole lot of distortion on the guitars, so you can actually tell that these guys are really playing that fast, that they're not trying to trick us with sloppy musicianship, which I respect. I also respect that it's a 12" EP pressed at 45 (my favorite configuration) on thick black vinyl, and the simple B&W (and also thick) sleeve looks killer, as does the poster inside. Clean schizoid graphics. Pictures of the band going off. Thank you list with lots of Japanese names on it (though they're Canadian). This would have landed square in "the Puszone" way back when. Maybe 10 minutes of music, which is all you need anyway. Nearly perfect. Edition of 2000. Buy a dozen today.
(www.feralward.com)
---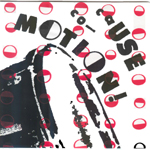 Cause Co-Motion!
s/t 7" EP
(What's Your Rupture?)
There's a certain thrill of excitement and knowing when you hear a band that can replicate an era of pop/indie/punk significance on their own terms, making their music sound original and yet feel decades old. Cause Co-Motion! writes winsome, herkajerk pop that's too fast and sharp to be twee but falls topically and sonically in place with C86 anorak popsters (and possibly predating that, running back to the days of the Marine Girls and Television Personalities), reverbed to the hilt and very enjoyable. Nice crafty silkscreen foldout sleeve. Probably quite limited, so you better get a copy sooner than later.
(www.whatsyourrupture.com)
---


Crooked Fingers
"Sleep All Summer" b/w "You Must Build a Fire" 7"
(Eastern Fiction)
Live, rough, weathered demos of some songs that made it onto the new Crooked Fingers album, Dignity and Shame. Both tracks have that "Six Feet Under"-esque feel to them, which is suspect, but on the A-side, Eric Bachmann's got Emma Pollock from the Delgados sharing the verses with him, and she sounds like a Glaswegian Ronnie Spector. Good if this type of thing – sadsack singer songwriter – is your bag. 1000 copies, colored vinyl (mine's green).
(www.easternfiction.com)
---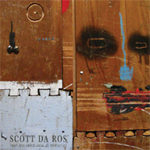 Scott Da Ros
"Monster Mashout" b/w "Humans Bury Deep" 7"
(Endemik Music / Movemusics [Canada])
A travesty; a pox on hip hop. Makes you wish that "White Man's Burden" movie was the truth. Scott Da Ros is the producer, making anemic beats that juxtapose ominous synth loops and creepy digital bleeps with offbeat, hard hittin' drums that come blasting forth; this guy has never heard of flow. For some reason it matters that parts were recorded in Florida and Barcelona, but to me it just makes things that much more disjointed. Lyrics and rhymes (where they do play out) are homogeneously awful: pinched-anus MC Bleubird busts styles off a rejected Def Poetry demo submission: "Spring break forever motherfuckers!" COME ON. Sole, who kinda started all this crud, phones in a chorus on the flip, all white guilt and angst. Uptight and clenched and unlistenable; please get it out of my sight, I have seen the truth of backpackalution and this shit gets to go home at night and sleep easy; it is reactionary without offering solace and doesn't solve anything. This is a dangerous, D-FENS mentality for the white male to hold; a loaded gun waiting to go off. Amazing that lots of hardcore bands do the exact same thing with lyrics about social awareness and put it to a music that's equally abrasive but at least cathartic and passionate and together enough to some degree; this is pathetic, this is emo, this is bullshit. Save the penance for the church you wished out of your life, boyz, or take it behind the breadlines at the soup kitchen. Please please please stay off whacks.
(www.endemikmusic.com / www.movemusics.com)
---


Daedalus/Boom Bip
28:06:42:12 Mixes split 7"
(Mush)
Both producers here were given a piano loop and some material from the score of the film "Donnie Darko" and put to the task of mixing it into something all their own. Daedalus builds a skittery mountain of tension and hard drive frying out over it; Boom Bip channels Flying Saucer Attack with the padded preset drum sounds and careening feedback which slows to a crawl by track's end. Better than listening to that "Mad World" song; probably not as good as the Tears for Fears or Church jams in the movie, but pretty worthwhile. Limited to 2000 copies and moving fast.
(www.dirtyloop.com)
---


The Drift
"Streets" b/w "Nozomi" 12"
(Temporary Residence)
Music that caught me off-guard; not since Tortoise's "Gamera" 12" have I heard any rock musicians tackle jazz-oriented instrumentals with such a clear, propulsive, open-ended approach and be so successful at it. "Streets" ebbs and flows in and out of a solid backline on the upright bass and droning electronics and horn trills into breaks and guitar stabs that revive the track and justify its nine-minute length. "Nozomi" is more of a grower, but builds nicely into its groove. Music this sophisticated comes from crack musicianship and the ability to read and play off one another in an ensemble, reigniting my interest in a genre I had written off long ago. Only 1000 copies pressed, with a nice silkscreened chipboard sleeve.
(www.temporaryresidence.com)
---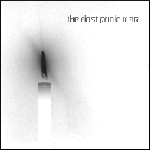 The First Punic War
Here is a Candle to Light Your Way 7" EP
(Carthage vs. Rome Records)
Of course, there's the downside to reviewing singles … Simple acoustic chord strumming and buried, tuneless vocals, more suited for the lounge of a college dorm than on a record. Seven songs going nowhere, slow. Orange vinyl, limited to 325 copies, many of which will probably remain in some dude's closet.
(no Web presence)
---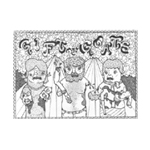 Gift of Goats
s/t 7" EP
(Omnibus Records)
Big, crushing, five-on-the-floor post-hardcore, recorded in an airplane hangar so that the drums sound like cannons. Gift of Goats hail from northern California and play thick, heavy, frantic punk rock and roll like the Wrangler Brutes fronted by a snarling Chris Thomson-type, angry and spitting venom with songs as vicious as their titles: "All I Think About is Blood," "When We Ate Each Other's Fingers." Four songs, all of them rule. This will satisfy your '90s fixations and possibly make you want to go grind some curbs. Nice visceral comic artwork by Troy Mighty too. Only 300 copies pressed – ACT NOW.
(www.omnibusrecords.com)
---


Holly Golightly
"On the Fire" b/w "My Love" 7"
(Damaged Goods [UK])
Leadoff single from Holly's latest album, and if this song is any indication, it's a marked improvement from the last one, which felt like it had Jack White's gooey fingerprints all over it. "On the Fire" is a sad, lonely waltz with a spare and effective arrangement, memorable for how much it accomplishes with so little and for how effectively Holly channels the spirit of Skeeter Davis circa "The End of the World." But the flip, "My Love," takes it – a jaunty, sultry bounce of a Willie Dixon tune with handclaps and Ms. Golightly's voice soaring over the chorus, brassy and confident. After all this time, Holly can still be counted on to turn out quality material, sounding like few if any other ladies singing out there. She's in a class of her own. My single came on split black and orange vinyl … does yours?
(www.damagedgoods.co.uk)
---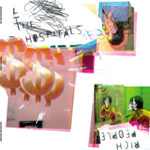 The Hospitals
Rich People 12" EP
(Yakisakana Records [France])
Outlasting the poisoned scuzz of their first LP for In the Red, the Hospitals of Portland return on a French label with more valuable shit. "Rich People" is a fight song deserving of its own side, as if it would kill anything near it. With a chip on its shoulder big enough to serve dinner off of, it's slightly out of phase and forcefully stunts growth, this garage retardation anthem should be blasted at stadiums during sporting events as no one would be able to tell the difference. On the flip we get a side full of blasted out covers, ranging from the common (one of the greatest, most fucked versions of "Happy Jack" ever committed, the Kinks' "I Am Free" in what sounds like a crowded room) to the obscure (Harry Pussy, an L. Voag ditty from the Sara Goes Pop 2x7", Royal Trux). Treble troubles for the folks who weren't there the first time, like a really crazy version of the Coachwhips. Good times.
(www.yakisakana.tk)
---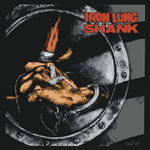 Iron Lung/Shank
Split 12" EP
(Six Two Five / Out of Limits)
This is a fucking skullbuster of a split here. Iron Lung are a two-piece from Seattle putting the "ow" back in powerviolence (furious hardcore with metallic/death metal leanings, especially in the drumming). All of their songs seem to be about disease and medical problems; the ten here involve a polio epidemic in the penal system, and the quarantines, cavity searches, painful treatments and dread/death that coincide. Blindingly fast tempo switches, throaty screaming and crippling abound here. A recent live set I caught found the band wrecking the support acts, and drummer Jensen Ward spent as much time pounding away as he did busting every ball in the crowd; one of the best hardcore bands I've seen in years and definitely one of the funniest. On the flip are the final recordings by Shank, a four-piece from Glasgow who specialized in d-beat style thrash a la Discharge. Politically aware, angry as fuck, and corrosively heavy and evil, there's half a dozen short tracks here that criticize open targets like male feminists on the pussy hunt, capitalizing on tragic world events for profit, and surprisingly, kids who gouge other kids for punk and DIY 7"s on eBay. Their side (recorded with malicious intent by former Teenage Fanclub/Mogwai drummer Brendan O'Hare) ends with a medley of backlogged material not tracklisted but certain to inflict pain. This could have come out in 1997 and fit right in, but you get it now, so get it. Now.
(www.625thrash.com / www.outoflimits.com)
---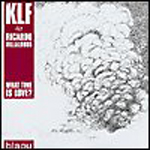 The KLF vs. Ricardo Villalobos
"What Time Is Love" 12"
(Blaou [Germany])
Probably a snippet of source material is used here, and yet Villalobos, the Chilean prime minister of microhouse, manages to squeeze every last drop of concentrated sexual urgency out of the famous original to make purple drank for all the heads to get numb on. I'm into the B-side's shorter, more segmented mix myself, but both are suited for club or home use or wherever fine "highables" are consumed.
(www.blaou.com)
---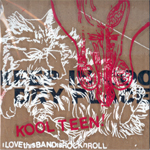 Kool Teen
iLOVEthisBANDisROCKnROLL 7" EP
(Shit On Records)
Fun, sloppy, outsider punk music from young kids in Oakland, who go through the prescribed channels that the lo-fi folks do. It's spastic and repetitive and brief and favors velocity and noise over great songwriting and a cleancut image … and that's totally fine. Song titles are somewhat arbitrary and their clear vinyl comes stuck to a double-sided, silkscreened chunk of corrugated cardboard. They yell about possession, possibly with intent to distribute, and also do a song about a "Bop In Wok," whatever that is. It's fun and not a lot to digest or think about, and that's for the best. Garagey, loose, fast, weird; somewhat reminiscent of the Radio X/Rip Off Records school of garage but not of the same pedigree. Go for it. Edition of 500 copies, packaged and sent to you with love when you order from this address: teenpussyiskool@hotmail.com.
---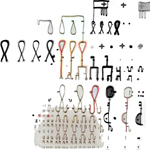 Lazarus
s/t 7" EP
(Temporary Residence)
Five songs of mourning by one Trevor Montgomery (ex-Tarentel/the Drift) which succeed largely because they are sad and downbeat, yet not self-pitying or cloying. Reverse the curse of the Barlow! Inoculate against the Bright Eyes plague! Fragile yet deep orchestration and arrangements dodge many bullets and come out unscathed. The songs, near as I can tell, aren't about anybody, and that is so refreshing. Would love to hear more. This is limited to 300 copies, most of which are gone, and each cover was painstakingly drawn by hand with marker and Rapidograph. Mine comes in eight colors. Thoroughly beautiful and rare and worth seeking out.
(www.temporaryresidence.com)
---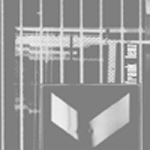 Frank Lenz
"Brothers Who Are Breathing" b/w "Sexy Sixth" 7"
(ABC Group Documentation)
Frank's the drummer of shoegaze outfit Starflyer 59 and I believe has some responsibility within the Pedro the Lion foundation; when he's not off rockin' for Jesus, he's at home making these lovely pop songs, which could be classified as country-ish Carpenters. Lovely AM-radio arrangements underscored by his Neil Young-meets-that-boner-from-Death Cab-style vocals. Unique and worthwhile. Many will find these of value, but since there are only 300 copies, those many should probably step up their efforts of finding their own.
(www.abcd2.org)
---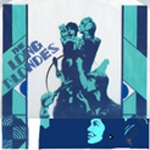 The Long Blondes
"Giddy Stratospheres" 12" EP
(What's Your Rupture?)
London kids who are gaining in popularity, toured with Franz Ferdinand, and who just played their US debut shows. I missed those, but am regretting it; their song "Giddy Stratospheres" rights so many of the wrongs of post-punk/twee revivalism-continuation that they should be given a medal. With loping bass and dizzying drums, a rickety guitar line and sultry dual vocals between a sophisticated lady and a touched wavo guy, the large band rockets their way between Sarah Records and the dance floor in an elegant, dignified, and hip-shaking way. Kids who play dress up will love it, and surprisingly, so do I. The rest of the record doesn't hold up as well, but the title track is worth the price of admission. Comes packaged (for now) in a plastic bag with the artwork screened on front. Probably ridiculously limited in edition, too, so pick yours up ASAP. This one won't be around for long.
(www.whatsyourrupture.com)
---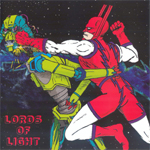 Lords of Light
Devastator 7" EP
(Six Two Five)
Comic book thrash from Portland, OR. All this band's records seem to feature some crazy superhero robot battle to the death on the covers, which is appropriate. The crunch of circuits is replicated by screaming, baritone guitar and drums, all played as fast as possible and about funny stuff (a band member starving because of his choice to play with the band, Ultimate Fighting tournaments, and self-explanatory titles like "Super Brutalizer" and "World of Destruction"). Fun, silly, mosh-worthy.
(www.625thrash.com)
---


Lotterboys
Heroine 12" EP
(Eskimo Recordings [the Netherlands])
Electroclash rockist boogie will not die, but if it's as good as "Heroine" by the Lotterboys, it probably shouldn't. A simple, pounding, bass-heavy groove is framed by goofy Bootsy style vocals by Paris the Black Fu about a sexy lady ("She's my bitch in boots/She's my heroine") that clown all over this track; it rolls around in the dirt and gets sweaty and lubed up. The kind of song that would be at home in a sleazy rock venue, in a set warming up for Peaches, in a hotel bar … you get the drift, but there's a tiny bit of class in this that redeems it from the sleaze dumpster in that it's good enough musically to stand on its own. The remix isn't too hot, and the B-side is just goofy, but the main attraction here justifies the cost of an import 12", and will stay in my crate for the foreseeable future. As featured on Optimo's Psyche Out comp … Eskimo folks, please get in touch!
(www.eskimorecordings.com)
---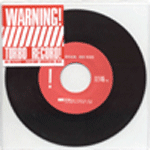 The New Brutalism
Territorial Reconstruction 12" EP
Turbo Record! 7" EP
(both, ABC Group Documentation)
Five years back, architecturally sound trio the New Brutalism started rebuilding Midwestern tool-and-die rock from the ground up, in every sense of the word. I don't know if they tan their own drum heads, cast their own cymbals and hardware, thread their own cables or embroider their own guitar straps yet, but everything else – guitars, basses, and drums have been fashioned from solid aluminum, and their amps and cabinets were built and styled by hand. This, plus their music, will remind you of another, more famous trio from Chicago that plays harsh, abrasive rock, and sure enough, that band's bassist recorded the six songs that comprise Territorial Reconstruction. It's southern fried scrape, like ZZ Top with the blues element chemically extruded, that's more satisfying than other contemporaries content to shellac their fans into submission. The Brutes write songs that hold their share of interest, and do so inside a set of challenges they put themselves up to. On the 12", sides are separated into the keys of D and E. Both are really well-suited keys for this brand of heaviness and each side gives you three steps towards the door and you'll never see them no more. More punishing and essential is Turbo Record! Recorded on the fly, the four short cuts on this 7" signal an immediacy that stems from a compositional confine: all the songs had to be written in the span of two minutes. Anything that took longer was discarded. Those rules probably egged on the ferocity that may not have surfaced so directly otherwise; the sweet licks and barked vocals get all Mountain Man tough on you. Manlier than a weight bench. Manlier than Swayze in "Road House," even. Their next project ought to be trying to write songs that don't sound as much like Shellac, just to see if they can, but until that day, these'll do.
(www.abcd2.org)
---


Nobody featuring Kurt Heasley
"Fancy" 7"
(Mush)
I haven't heard any of Nobody's other productions, but this one is a treat: a hazy, suitably trippy reworking of the Kinks' delicate ballad "Fancy" as sung by Kurt Heasley of shoegaze notables the Lilys. It's nice, doesn't hold a candle to the original of course, but that's not quite the point. The instrumental side provides some depth that the somewhat cold beats on the vocal side seem to not contextualize as well, but all in all it's a successful pop/experimental outing from a guy who normally does hip-hop production, and I for one welcome the branching out. Edition of 1000 copies.
(www.dirtyloop.com)
---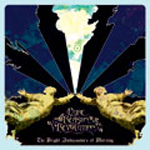 Pure Reason Revolution
"The Bright Ambassadors of Morning" one-sided 10"
(Holograph [UK])
New British band who just got signed over here. One song isn't enough to tell where they're going with this whole thing, but from this 13-minute example, it's in cloudheaded Radiohead territory that shifts pretty obviously into heavy rock moves via a Pink Floydian bridge. Good in parts but definitely sags under the weight of so many minutes. Limited to 1000 copies and packaged in a nice die-cut sleeve.
(www.purereasonrevolution.com)
---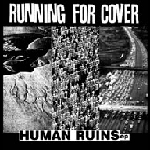 Running for Cover
Human Ruins 7" EP
(Six Two Five / Out of Limits)
In the live setting, these dudes from Buffalo struck a curious split between proggy breakdowns and sick grindcore. On these recordings, made 18 months ago, they mostly stick to the latter. Great blasts, grainy sound (the result of cramming a dozen songs onto a 7"). Sick, violent, upset and distraught. Lyrics in summary: "This yoke around my neck is fucking burying me." I believe it's out of print now as well, so check the distro boxes at the next show you go to.
(www.625thrash.com / www.outoflimits.com)
---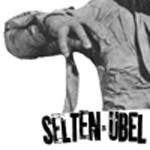 Selten-Ubel
s/t 12" EP
(ABC Group Documentation)
Loose, noodly, somewhat heavy and drunken stumble of a rock project. Hollerin' guy vocals, abrupt tempo changes, off-kilter guitar lines that add new dimensions of what-the-fuck to their sound. If you ever heard the Louisville band Evergreen, here's a less together take on that sound, or for that matter, a more focused but less severe U.S. Maple or a not so balls-out Mount Shasta. A side project of the New Brutalism's Casey Balch and Dave Basford, these recordings have remained unreleased since 2001, and appear here in a very limited edition of 200 copies.
(www.abcd2.org)
---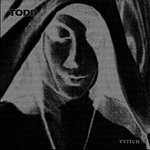 Todd
VVITCH 7" EP
(Riot Season [UK])
Ugly gray filth that's also ridiculously heavy and harsh. Todd (the band) is from England, I believe, but their guitarist used to play in Hammerhead, who were from America and were relentlessly pulverizing. This is no different, though Todd comes at things from a few different angles than fast/heavy/loud. I can discern guitar, bass and drums, but also sampler, which comes into play very effectively on the first of these four songs, "Black Skull." Between some backwards bass fart rumblings lies one big distorted riff sliced with piercing electronic feedback, like a tidal wave of broken chunks of concrete heading towards your home. Some might say Arab on Radar here and not be too far off, but they also cover toothless Tex-ass junk rock terrain a la the Cherubs on "Lamenting a Maiden" and on the title track attacks the same slow death march trudge that Godflesh walked along years back. I hear these guys have an album and I'd like to hear it and see them live. This one is on gray/silver vinyl and is limited to 500 copies.
(www.riotseason.com)
---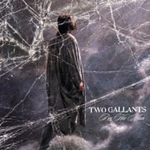 Two Gallants
"I'm Her Man (Sweet Baby Jesus)" b/w "Fail Hard to Complain (live)" 7"
(Alive Records)
The biggest naysayer complaint about the White Stripes seems to be "but that girl can't play drums." Back the fuck off Meg White, and be thankful she doesn't pound her band's songs into chopmeat, or force Jack's hand into making everything out to be some sort of gospel/country/folk revivalist noise like Two Gallants. Duos are popular, and these kids must have been about 16 when the Stripes first surfaced, but they've been listening pretty intently, it would seem, following along in those footsteps to the point where one wonders if they would exist had the scene's flagship band never come to be. In this band's caser the drummer is more talented than the guitarist, who can play fast but not too nimbly; on the live track you can hear him stumbling while trying to play the harmonica and guitar at the same time. They do a bit of soul searching and come up empty in trying to get the singer's girl out of the clutches of Christ in "I'm Her Man" – which really goes nowhere structurally. Lyrics aren't too clever or well-sung, and the drumming dominates the guitar playing, plus the whole thing is hamstrung by a hollow recording that has too much midrange. Leave this to the pros, kids. White vinyl.
(www.alive-totalenergy.com)
---
SUBMISSION GUIDELINES
Yours must be a single pressed on any size of vinyl. CD-Rs of singles will not be reviewed; they will be destroyed. We need the artifact here with original artwork, not some duplicate/digital copy. Only records released within the past six months will qualify for a review.
Singles must be postmarked by the 15th of each month to qualify for the next installment of this column.
ANY genre of music will do – don't hesitate to send punk, hardcore, metal, goth, pop, rock, country, hip hop, electronic, experimental, dub and reggae … all genres accepted and welcome.
Information on your pressing (quantity pressed, color vinyl, etc.) should be included if at all possible.
Submissions can be sent to:
Doug Mosurak
PO Box 22183
Brooklyn, NY 11201
This column runs the last week of every month on Dusted. Its success depends on you sending in singles for review.

By Doug Mosurock