Dusted Features

Doug Mosurak returns with the second installment of his 'Still Single' column.



Still Single, Vol. 2
Wow. I asked for singles submissions, and you responded – about three times the records I had to work with from the last column. Proof that this format is far from dead. I started the last column with a handful of singles I had bought and some sent to the Dusted office; this time out, I purchased nine of these titles; the rest were submissions. Listening to all of them proved a fairly rewarding experience, and I discovered some great new music, which I share with you here.
I want to say thank you to everyone who sent records, especially the good ones. Here's everything sent, reviewed warts and all, though I did skip out on writing up records released later than six months ago. Feelings will get hurt, others won't, but here's as fair a survey of all this music that I can possibly provide.
We were pretty low on good punk and hardcore records this time out; those are definitely welcome. And we're still considering if we should use this section as a resource for links to buy, distribute and press vinyl singles, but that'll have to wait till next month, perhaps. Thanks for keeping this column alive, and look for it at the end of each month on Dusted.
Submission guidelines are down bottom. Enjoy…
---

Air Conditioning
"Bachelor Party/Barrels of Seized Ephedrine" 7" (White Denim / White Tapes)
"Catneck" b/w "Frustrating Ice Princess" 7" picture disk (The Electric Human Project)

The latest offerings from this Allentown, PA noise trio, who operate somewhere in between the structured noisescapes of Sightings and the cathartic, no breaks approach taken by Hair Police. Air Conditioning uses traditional rock instrumentation, but wrestles them into submission with an assortment of busted pedals and electronic devices, sometimes rendering the drums an afterthought. This music inspires "Fight Club"-style moshery for the under-21 set, too young and with too short of attention spans to have enjoyed youth crew, so in many ways this sound is theirs. The "Bachelor Party" was recorded live at the first No Fun Fest; following a long spoken intro, the band rides its equipment like mechanical horsies in front of a supermarket. Apparently more of this performance (considered by many the highlight of the entire weekend) could not be salvaged from a DAT recording destroyed in mid-performance, but what remains finds a more focused mix than what appears on their latest studio single. "Catneck," from their new picture disk, sounds as if it was recorded in a closed garage with the engine running, with a minutes-long death whisper surging into the sound of endless cars scraping into endless guardrails forever. "Frustrated Ice Princess" turns the tables on whatever dynamics they generated; it sounds like the first Die Kreuzen album played in between high-powered FM radio frequencies. If you listen with headphones, you'll hear unique instrument sounds, dominated by filthy, nebulous bass and midrange frequencies. There's some simple garage rock in here if you scrape all that shit off, which could be a plus or a minus depending on how you feel about all of this. Best not to try to solve this stuff, though; they'll do it on their own, make another record that brings us closer to the truth, and this whole review process will start anew. "Bachelor Party" is already out of print (only 200 copies pressed; watch the skies) and the picture disk should be hitting store shelves right about now, in an edition of 1000.
(White Denim: www.whitedenim.com / White Tapes: http://whitetapes.8m.com / The Electric Human Project: www.electrichumanproject.com)
---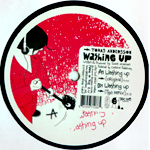 Tomas Andersson
"Washing Up" 12"
(Bpitch Control)

Next to Paul Kalkbrenner, Sweden's Tomas Andersson has been one of the most straightforward artists on Bpitch, a label not exactly known for having a strictly defined outlook on what techno and electro musics are, or have to be. On "Washing Up," however, he uses the formalism of the acid and minimalism of previous releases to build up something those records sorely missed: a hook. It's a simple one, but it's a monster; it's memorable and catchy, you can dance to Berlin and back to it, and that's all it really needs. Tiga's remix on the B-side flirts with a lot of different styles and sounds, staying true to the original's sublime hook and tempo but mutating it stylistically with each break, from disco to chromatic synth swells to a stab at diva minimalism. It doesn't sit still enough for most DJs to be able to work with, but it's a lot of fun regardless.
(www.bpitchcontrol.de)
---

Aphex Twin
Analord 05 12"
Analord 06 12"
Analord 07 12"
(all, Rephlex)

Three more singles for the Analord folder (did any of you actually buy that thing? The dollar is awfully weak against the pound sterling right now!) Of these three, first place goes to Analord 05, showcasing two nicely evolving, rompy analog racers with only hints of acid here and there, and RDJ's restless compositional chops tapdance engagingly throughout. 06 and 07 on the other hand are forged in the acid factory outright. Not like that's a bad thing – and the straightforwardness of these rich, soaking wet excursions into bleepdom could work in many club conditions and cross-genre sets – but do not bode as well for home use due to somewhat of a lack of development and progression. The story is nowhere near over yet, though … four more 12s to go.
(www.rephlex.com)
---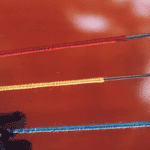 Aranos
"No Religion" b/w "Spitting Revivalist Dreams of Everlasting Pain" 7"
(Brainwashed)

"No Religion" starts out as a long and very repetitive, croaking rant against Christianity, Islam and Judaism, blaming the Old Testament as the root of all the world's crises of faith, and the need to defend one's own worldview against such corrupt documents. He digs into it with a fast polka/gypsy beat and comes off not unlike how the Sun City Girls might with the same inspiration. On the flip, we're presented with a screeching, atonal piece for violin and (I'm assuming) contact mics, building nicely in form and structure as the track unwinds. Edition of 500, green vinyl.
(www.brainwashed.com)
---

Jessica Bailiff
Live at VPRO Radio 7" EP
(Brainwashed)

Bailiff, always the gentlest and most breezy-sounding of artists in the Kranky label stable, offers up four live radio recordings in a trio that provides minimal yet effective backing. The simplicity an acoustic nature of her songs lend themselves to the branding of folk music, but there's too much pop structure here for the tag to truly stick. Bailiff's songs are just as warm and welcoming as they were in the years since I last heard her. Includes a Flying Saucer Attack cover. Edition of 500, clear vinyl.
www.brainwashed.com)
---

Best Pals/the Smirk
Split 7"
(Broken Rekids)

Two songs apiece by Best Pals and the Smirk, two bands of what appear to be 30something punk rockers with lots of friends (the Best Pals insert takes up the entire side of an 8.5" x 11" sheet of paper, that could have probably filled up another side as well). Both bands play the most basic of three-chord West Coast fossilized pop-punk, with all the edges sanded off. The Smirk come through as better musicians with a better recording, but lose big points for a horrible record cover and having themed songs – one about a scenester douchebag, the other about cell phones … hello 15 years ago, hello college radio novelty bands, and goodbye. Also, their dual vocals just don't work well together, with a strong yet shapeless female lead backed by a hyper-annoying Fred Schneider imitator. If you want to see their video, it's on Broken Rekids' website. As for Best Pals, they do as well as anyone since Godley & Creme with a song called "Snack Attack" but fail on every other account, particularly with their singing – godawful vocals. This label has done better (much better … see the FM Knives) and the folks in these bands look as if they've weathered hundreds of shows and maybe a few bands of their own to play such careless, remaindered music. I really hope this isn't their best effort. Edition of 500, blue vinyl.
(www.brokenrekids.com)
---

Carlisle Sound/Reports
Split 7"
(The Paper Cities)

Nostalgia-fueled, twee sweater-pop from Boston, and not bad at that. Belle & Sebastian pretty much perfected the sound that Carlisle Sound are attempting on "Holiday," which they inundate with lots of parts and changes in place of a single, call-to-arms riff; they just have a dozen or so good ones, and sprinkle them throughout the song (the nicest being the bass/guitar interplay right after the first chorus). All Rickenbackers, too, I'll bet. Reports are the jauntier of the two, but their offering, "The Hostess," feels unfinished, ditching a solid riff in favor of a tempo and dynamic change at the end. Joke's not on us. Despite this, a nice little record. Edition of 500, silkscreened covers.
(http://papercities.org)
---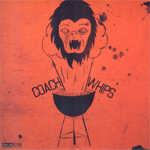 Coachwhips/the Intelligence
Split 7"
(Omnibus)

On what might be the last Coachwhips release, we get two more tin-can garage stompers, advancing the cause for Hasil Adkins's legacy, and that's cool. Aside from some psych flash guitar soloing at the end of "Brains Out," though, there's little more than song length to separate these tracks from many of their others, as they've all but exhausted their musical options as a working band. Coachwhips were more of a live experience anyway, so count yourself lucky if you got to see them. Seattle's the Intelligence (additional outlet of A Frames bassist Lars Finberg) seems to have walked off with the sense of humor his other band gave up after their first album. Their three songs are punk and post-punk, really short, whipcrackin' smart and ready for a big drunken party. I'm particularly fond of their "Dating Cops," which nicks most of a bassline from the Basement 5's "Riot." Also reminiscent of brethren the Popular Shapes (see the last Still Single column for heaps of praise about them). Great, great band whose other releases on In the Red and Narnack you should seek out.
(www.omnibusrecords.com)
---

Crack: We Are Rock
"Strawberries" b/w "Mount Shine" 7"
(333 Recordings)

Stunted, malarial, frigid co-ed post-punk from this now-defunct Bay Area group. Crack: W.A.R.'s music is very careful and deliberate, with clean synthesis, crisp drum machine sounds, and robotic, nearly disembodied female vocals. Kind of the bizarre world version of Pink Lady, perhaps. Pretty nice, esp. "Mount Shine." All 333 releases are issued in pressings of … you guessed it, 333 copies (at least for now), in silkscreened, hand-numbered sleeves and colored vinyl. Copies of the label's first release by Drop the Lime have already sold out, so the formula seems to be working. Orange vinyl on this one.
(www.333recordings.com)
---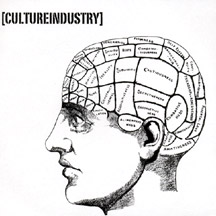 Cultureindustry
"DJ Ascetic Loves Himself Badly" b/w "The Recognitions" 7"
(Static Caravan)

The kind of band that justifies Big Black's famed "dingy little back alley of a country" jab, England's Cultureindustry grind on here with two brooding, faux-menacing little numbers. "DJ Ascetic" complains about the daily grind of the working life, with a simple and slow downbeat tune anchored around the chorus of "I beat myself." Nice, guys. On the flip, the band slips on their McLusky shoes and struts out some non-sequiturs about "American architecture" and "the myth of the female orgasm." Wow. Good one. Some sweet dubby bass sounds up the ominous tone of the track, punctuated by some worthwhile guitar scree, but by the end nothing's been said, music hasn't been advanced, etc. Feels like the lad magazine version of Moonshake. I'll pass, thanks.
(www.staticcaravan.org)
---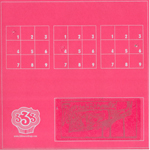 Curse of the Birthmark
"Alibis" b/w "Call Yer Lawyer" 7"
(333 Recordings)

Now here's a winner. Oakland, CA trio of guitar, drums, and synth. That the synth player is Weasel Walter should give you an idea of what's going down here. Very satisfying, grinding attack-noise rock that you can dance to, somewhat (if your idea of dancing is shaking uncontrollably). Sounds like a car alarm set to a drum beat, and I mean that in the best possible way. Restless, bracing, mechanical and precise. More releases in longer formats due out soon. Get on board. Red vinyl, 333 copies.
(www.333recordings.com)
---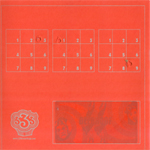 Deerhoof
"Se Piangi, Se Ridi" b/w "Strawberry Bananas" 7"
(333 Recordings)

If you press up a Deerhoof 7" in a quantity of 333, it's going to go out of print. Just like this one has. "Se Piangi, Se Ridi" is sung in Italian, but an English translation is provided in the lyric sheet. Satomi's vocals hover leglessly over static, field recordings, and the odd snare beat; it's not so much a song as it is an experiment, and an endurance test. On the flip we have "Strawberry Bananas," a Sahadi-flavored instrumental that sounds like the demo song on a synthesizer. I feel a bit unfulfilled, and Deerhoof have yet to win me over to their cause the way they did with Reveille, but this one's no longer available anyway, so there you have it. Orange vinyl.
(www.333recordings.com)
---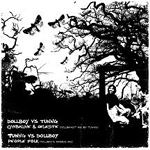 Dollboy vs. Tunng
"People Folk" b/w "Cymbaline & Celeste" 7"
(Static Caravan)

I'm unfamiliar with either artist, and remixes of both by each other probably isn't the best way to acquaint myself, but here goes. Tunng's remix of Dollboy's "Cymbaline & Celeste" works fine, a somewhat dour, electro-organic work out of piano, theremin, time-stretched synth samples, vocals, and tabla. Builds a nice bit of tension; fans of Kid A or the less histrionic elements of TV on the Radio might be down. Dollboy takes on Tunng's "People Folk" in similar fashion: quiet, developing, circular balladry with some Eastern European folk music elements strewn about. 1000 copies pressed (200 with some sort of limited edition insert).
(www.staticcaravan.org)
---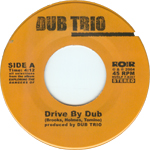 Dub Trio
"Drive By Dub" b/w "Casting Out the Nines" 7"
(ROIR)

NYC's Dub Trio has been making waves as a live band par excellence over the last few years, doing exactly what their namesake implies: new dubular compositions where the drums are busier, the instrumentation more flushed out, the proceedings having the flavor of dub as a songwriting technique rather than the byproduct of an intensely green mixing sesh. Both of these tracks are quite nice indeed, making me hungry for a full-length.
(www.roir-usa.com)
---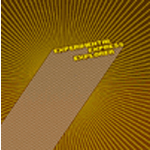 Experimental Dental School/Limited Express (Has Gone?)
Experimental Express Explorer split 7" EP
(Deleted Art)

Japan's Limited Express (Has Gone?) follow up their full-length on Tzadik and tours with a handful of American bands abroad (Numbers, Rogers Sisters) with these two tracks. "Mophin' Fellet" can't sit still for long, with big loping grooves busting out of a slower, two-chord grind and the occasional quiet interlude. "Stop-Go" is a bit more fun, danceable and stompy throughout, in somewhat of a sedated Melt-Banana kind of vibe. Experimental Dental School brings two tracks of their own; both of their offerings come off as a Weimar cabaret-type waltz, realized by their Bay Area surroundings into the kind of weirdo art-damaged indie rock one might expect.
(www.deletedart.org)
---

Feadz
Formula 4 12" EP
(Bpitch Control)

Feadz hails from Paris and is a collaborator with Mr. Oizo, specializing in that fantastically capable blunted head-nod dunt that French underground electro was synonomous with for a second. Formula 4 reminds us all that its springtime release coincides with rutting season, and he's chomping at the bit for some moisture. Moving at ridiculous tempos from grimy garage beats with nasally, winding synth ("Truc Tendu") to turntable-kissed roboto-B-Boy tootsie roll jack anthems ("Resurector") to stabs at dirty progressive house ("Liffie and Me") to the somewhat minimal, menacing in-out of "On All Fours," Feadz smears these tracks with indelible, often raunchy hooks like Astroglide on a rubber johnnie. He's horny as hell (check out the "let's fuck" vocal bites) yet can break it off in booty-bassed environs like an enlightened DJ Assault, one who hasn't been chewing on lead paint chips in the studio. Somebody hire this guy, get him laid, etc. He fuckin' deserves it.
(www.bpitchcontrol.de)
---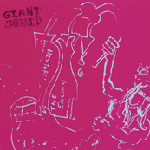 Giant Squid
Giant Squid 7" EP
(Birdman)

Can the identity of Giant Squid be revealed yet? It's someone from a certain band on the Birdman roster. Someone who knows his way around a Moog. Lives in fresh water, in a river. He's made a fine record here of three damaged electronic punk experiments that could have easily been passed off as a fake "lost single" on one of Chuck Warner's Messthetics compilations. Sensibilities lie towards the drug-damaged, lo-fi, trouble making spirit of Roky Erickson or early Smog. Quite a racket here. Pollutes rivers, devours humans. Be aware.
(www.birdmanrecords.com)
---

Harangue
Fragments 7" EP
(Awesometown Singles Club)

Awesometown is now 2 for 2 (see last month's column for info on their brilliant 7" by Shopping). Harangue hails from the Pittsburgh of today, yet springs out of a different time and place – most likely England of the early 80s. They play very creative, spirited, somewhat dark pop music with a sizeable debt to Echo and the Bunnymen and the Chameleons UK, bands of that ilk. Loads of ideas in all three songs, which all have ample time to stretch out and look inside every cupboard and pick each locked door. This band's only going to get better from here on out. Edition of 300 copies, most of which are gone, so step on it.
(awesometown@gmail.com)
---

High on Fire/Ruins
Split 7" and Comic Book
(Skin Graft/Relapse)

Glad to see Skin Graft is still behind this excellent concept. Back near the label's inception, they put out a fair number of these releases, with one of Rob Syers' demented comic books accompanying each fittingly destructive record. New life is breathed into the series with every non-metaller's favorite metal band next to Mastadon – High on Fire. Their "Brother in the Wind" is a suitably twisty, rifftastic outtake from their last album's sessions. Those who've heard them will be pleased; those who haven't can expect monolithically heavy, heshed-out hard rock. Ruins, a legendary prog duo from Japan, return after a long absence with "Gwodhunqa," a restless, infinitely groovin', complex brainbuster of an outing that should help reacquaint new fans with their particular brand of madness. Very highly recommended, and the comic's not bad either. Most likely a very limited edition.
(www.skingraftrecords.com/ www.relapse.com)
---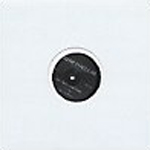 The Juan MacLean
Der Half-Machine 10"
(DFA)

As the most overtly techno artist on the DFA roster (hell, the only one), Juan MacLean has a lot to answer for. It helps that he was able to predict the future by bringing harsh danceable elements to a post-punk era years back as the guitarist of Six Finger Satellite, so it makes sense that he's beyond that now, opting instead to crank out clean, balanced, somewhat Detroit-influenced tracks on an MPC. These tracks do live up to their name sakes ("I Robot," "Less Than Human") as they drift away from the warmth of his previous releases. I'm excited to hear how this works with his live band, and looking forward to his full-length.
(www.dfarecords.com)
---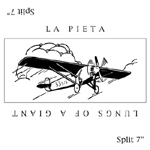 La Pieta/Lungs of a Giant
Split 7"
(self-released)

La Pieta plays harmless, slightly irregular indie pop with dual male/female vocals; works OK if you like Rilo Kiley or Rainer Maria on a budget. Brooklyn's Lungs of a Giant have grander aspirations, though, calling to mind the stormed port of some of the best artists of the New Zealand underground from the 80s and 90s (Straitjacket Fits and the Clean come to mind immediately). Two songs apiece. Not bad, not bad at all.
(www.lungsofagiant.com)
---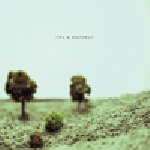 Like a Stuntman
Reduce 7" EP
(Highpoint Lowlife)

Ingredienty, fairly engaging indie rock from Germany, satisfying what seems to be a personal fixation on early Modest Mouse-style rusty trailer singer-songwriting, and a national obsession with keyboards (see the Notwist, who've influenced far more bands than you could imagine). The A-side "Reduce" is the obvious winner, here, building nicely and in a non-pretentious fashion. Edition of 300 copies.
(www.highpointlowlife.com)
---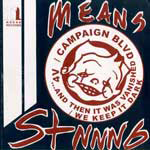 The Means/The STNNNG
Split 7"
(Nodak Records)

Final studio recordings for the Means, here expanded to a five-member lineup. That doesn't necessarily sound like frontman Jason Frederick's lungbusting vocals leading up here, so something was definitely afoot during these sessions. Two songs here, including a version of "Campaign Blvd." from the band's far-superior, underheard album The Divine Right of Means. Buy that one right away. Sad to see these guys go. The STNNNG (stunning?) from Minneapolis contribute two tracks to the flip, trying to build another story onto the ramshackle tenement that is American noise rock. Lots of stuttering, complex guitar lines, off-kilter drumming, misplaced aggression and the dreaded talkin' indie rock singer. Would be curious to hear if they got it out of their system by now. Edition of 600 copies, nice silkscreened sleeve.
(www.nodakrecords.com)
---

Metro Area
Metro Area 6 12" EP
(Environ)

Yet another stop on the Brooklyn party train, departing hourly for New Jersey roller rink heaven. As Metro Area continues to release records, I've been particularly impressed at how on point they've stayed in the progress of reconstructing a fictional 1980s synth-disco past, making some of what could have been very memorable material from that era. This record is so jazzy, it's almost jazz. A-side "Honey Circuit" bubbles along two slightly divergent melodies, each having a few moments under the lights. One is accentuated by well-placed backup vocals, the other with flute, and it's important to note how effortlessly they blend with the technology and rhythms, drawing a loose but noticeable parallel to west coast post-bop. On the flip, "Things Fall" is the worthy successor, with sax and flute trills leading into a stone, downtempo R&B groove, some stunningly clean guitar, and synth and horn stabs in the break that kick energy to the proceedings. All this track needs is a suitable, memorable female vocal, because it's the Pointer Sisters circa "Automatic" otherwise. So nice.
(www.environrecords.com)
---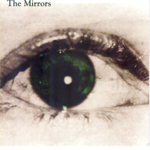 The Mirrors
"Medication #1" b/w "Patient Flowers (electric)"
(Birdman)

Not to be confused with the 70s Cleveland proto-punk band, this Mirrors was a vessel for Greg Ashley, currently of the Gris Gris. These tracks were recorded in 2001, barely legal, yet showcase a songwriting talent twice his age. "Medication #1" shambles along, drugged and dreaming, basking in some very Roky territory. The flip is the real winner here, wedding a lo-fi wall of sound with airy vocals and two unstoppable hooks. "Patient Flowers" is a perennial, almost-perfect psych-pop gem, with a lovely guitar destruction dance cutting right into the middle, bashing at the reverb tanks while the rhythm section and piano player holding down their end of the deal. This song has made my day, and it'll make yours too. I'm very much looking forward to discovering Birdman's Mirrors CD collection, out now. You should be too.
(www.birdmanrecords.com)
---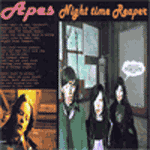 Modey Lemon/the Apes
Split 7"
(Birdman Records)

One song apiece from each band's current album. The Apes' Baba's Mountain is out already; here their "Night Time Reaper" lopes along forebodingly until near the end, when the band's patented Uriah Heep-style organ kicks in full-throttle and runs this jam home. The Modeys (now a trio) are growing rapidly beyond the confines of their garage-rock past onto a new path: fantasy psych rock with lots of professional touches, Moog wailing and a Teutonic beat. Looking forward to that album, for real – if they can pull it off, the record will be a treat and a half.
(www.birdmanrecords.com)
---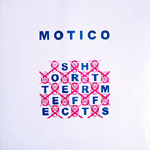 Motico
"Got To Be In It to Win It" b/w "Short Term Effects" 7"
(Not I Records)

Faceless male indie rock shellacking Brooklyn. "You Got To Be In It" has trouble staying in time, which is kind of disconcerting – why release a single where the drummer hasn't figured out how to keep steady time yet? They figured out the minimalist approach to writing a Steve Albini guitar line, but can't seem to make it work for themselves. On the other side it's more of the same; busy double-time rhythm overscores two guys trying to find their way around the most predictable of riffs.
(www.motico.com)
---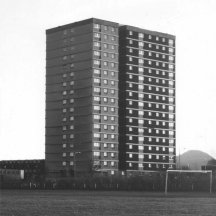 My Electric Love Affair
"Infinite Mass" b/w "(So) I'm Alone" 7"
(Static Caravan)

"Infinite Mass" comes off as Galaxie 500-ish hazy rock with loud and quiet parts. The song is long, probably too long to sustain much interest. "(So) I'm Alone" reaches for a more sinister vibe and keeps layering on the fuzz and the echoed vocal mumblings. It's shoegazer without shoes. I dunno. I keep staring at the artwork on this 7" (it's a photo of a tower block) and I wonder what it all means. Edition of 500.
(www.staticcaravan.org)
---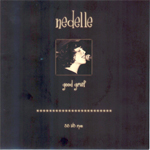 Nedelle
Good Grief 7" EP
(Wicked Awesome Records)

Nedelle's got a record coming out on Kill Rock Stars and just got off tour with Deerhoof, so many of you have seen her recently. She gives us four songs here, just her and an acoustic guitar with the occasional bass or backing vocal. This is a formidable talent. Her arranging skills are impeccable, simple and without excess, making each chord change a crusher. It works for music this bare, her lovely high alto more than covering for what songs like these need: soul, spirit, and mood. The lesser critic would point fingers at Lois Maffeo; I think she's heading towards Laura Nyro comparisons, which is about as high of praise as this music can afford. A real winner; seek it out immediately and feel good again. Edition of 500 – so hurry up.
(www.wickedawesomerecords.com)
---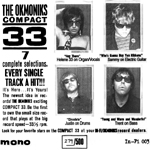 The Okmoniks
Compact 33 7" EP
(self-released)

Picked this single up on a whim and man is it kicking my ass. Four young kids from the Southwest, obviously influenced that whole splinter school of post-Mummies garage-scuzz action (Supercharger, the Drags, the Brentwoods, the Ripoffs, the Statics, etc.) Seven songs on this baby, no joke. They are tinny, mastered in mono, and all funtime garage ragers. Frontwoman Helene 33 bangs the holy hell out of her shrill chord organ and chirps her head almost clean off as her band blasts off behind her. Hopelessly stuck in the mid-60s at some pizza parlor, and I wouldn't want it any other way. Edition of 500, lavender marbled vinyl. Seek it out. Also notice the lack of any Internet presence. Good job, team.
(The Okmoniks: 722 E. 9th St., Tucson, AZ 85719)
---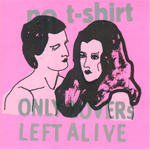 Only Lovers Left Alive/No T-Shirt
Split 7"
(self-released)

Only Lovers Left Alive are a duo of shoegazin' dudes from somewhere in the Midwest, and that's where they'll stay. It's drifty and dreamy and goes nowhere; a very unambitious recording of sounds that they admire but can't really improve on, add to, or for the most part, even make interesting. No T-Shirt is a trio of a Yank stuck in Japan and his two homeland compatriots, trying their damndest to copy Interpol and coming up short, because Interpol are really good at doing that thing, and these folks aren't. Silkscreened cover.
(www.ollasound.com)
---

Parts & Labor
"A Great Divide" b/w "Take Us Back" 7"
(Plastic Records)

First release in some time from this high-energy Brooklyn trio. Catching them live at the East River Park bandshell a few weeks back, Parts & Labor seemed reborn, burying simple anthemic pop structures under endless layers of Dan Friel's and BJ Warshaw's electronic buzzing and manipulation, exploding off the stage with boundless, bearded enthusiasm. It's not the songs, which in themselves are repetitive and somewhat basic; it's how much of themselves these three guys throw into them that put their set well over the top. They have a very capable, bombastic drummer in Chris Weingarten, who should help to lead this band into the glory and recognition they deserve. Heavy without being oppressive, stoner-ish or cliché, catchy without being cloying, insincere, or trite. What a great fucking band. Buy two. Red vinyl and an awesome die-cut silkscreened sleeve complete this package.
(plasticrecords@hotmail.com)
---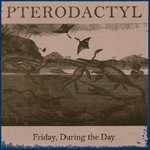 Pterodactyl
Friday, During the Day 7" EP
(self-released)

I used to wonder about Pterodactyl, their motives, if their buddies from Oberlin were just talking about them too loudly, not appreciating the novelty of it all, etc. Then I saw them a few months back and spent 15 minutes afterwards looking for my jaw on the floor. Then I remembered that bassist Kurt Beals put out this record in high school called The Union of a Man and a Woman on Jagjaguwar and how much I loved their super-fragmented mathrock. Then it all came together. Hyper-rhythmic, skull-cracking hard post-punk trio, playing with laser-guided precision, telegraphing impossible changes, it was as if someone had plugged these guys into the nearest available wall socket and flipped the on switch. Lightning Bolt is somewhat of an apt comparison, though they don't waste time with jamming. Les Savy Fav might be too, if that band was as good as people think they are. This is a different beast, on their way to forming an original and completely engrossing sound on their own. It's heavy and brilliant too, if that helps. This record doesn't capture them at the height of their powers, but it's a decent indicator of the fury they brought live, and what future recordings might hold. So check it out. Letterpress sleeve.
(www.pterodactyl.info)
---

The Rosebuds/The Close
Split 7"
(Goodnight Records)

North Carolina trio the Rosebuds step off the Merge roster for a second to give up "We've Had Enough" to these earnest Atlanta kids' label. It's short but it's no throwaway – a rousing, bouncy, high-speed power-pop tune that lays down a killer melody, swinging rhythms and incredibly tight interplay, a bit too tough to jangle but poppy and exciting all the same. I'm still reeling from it. The Close offer up some more boy-girl pop, a lot darker than the Rosebuds' side, a bit less inspired as well, but it's no slouch, just working towards a different goal. I'm guessing this was written by the group instead of one person, as it sounds a bit too untogether, but not unwelcome. If you like indie rock that works from the later end of what Superchunk accomplished, then their "Code of Ethics" will suffice. 500 copies, clear vinyl, four different sleeves.
(www.goodnightrecords.com)
---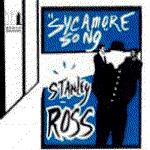 Stanley Ross/Love Story in Blood Red
Split 7"
(Nodak Records)

Stanley Ross is your everyday backroom-of-the-bar singer songwriter. His "Sycamore Song" waxes nostalgic about jarring events. Nice, but you've heard it before. Meanwhile, on the other side, Jason Frederick trots out his post-Means band Love Story in Blood Red. He's the real talent here, pounding out a gritty one-chord rock streaker with evocative imagery and a factory-weathered finished. He sounds as if he's finished a marathon, and that adds to the song's weary yet impassioned appeal. The resemblance to "Reuters" by Wire is uncanny. Nice silkscreened sleeve, and I'll bet there's less than 1000 copies out there.
(www.nodakrecords.com)
---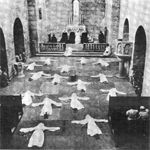 Sightings
"Castle Moat" b/w "Invisible Coats" 7"
(Fusetron)

Relentlessly satisfying. "Castle Moat" is Sightings' surf single, with cowabunga bass and and drums riding along the top … only you're surfing on a tidal wave of brown paint, and it's getting in your mouth. The longer Sightings is around, the more interesting their material becomes, to the point where they seem to be comfortable contorting any style of music to fit their twisted worldview and making it work. The closeness and heat of their extreme recording style works to great advantage here, as metal on metal guitar scrape takes the backseat to a dominant, rolling rhythmic attack. I've just listened to it five times and I can't imagine anything other than being inside a cardboard box and getting pushed down a half-mile long flight of stairs. This is EXACTLY what I like to listen to after a tough day at work; the stress melts away. On the other side, "Invisible Coats" makes excellent use of the "master volume" slide pot on the mixing board, fading the whole track in and out seemingly at whim. Bass overdubs on top seemingly fade out at their own convenience as well, causing further disorientation. Underneath, a mechanical sea roils and tosses the listener to and fro, between bulkheads and sharp industrial detritus. I can't say enough good things about this record, so I will stop here. This, with their new album, puts Sightings out there as one of my favorite NYC bands yet again.
(www.fusetronsound.com)
---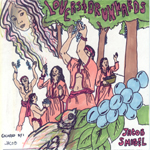 Jacob Smigel
Lovers and Drunkards 7" EP
(Not Not Fun)

Here we have two simple singer-songwriter type tunes; solo recordings of no real import, evoking no strong feelings or moods. At the end there's a slightly tape manipulated answering machine message from a found cassette. Didn't Damien Jurado already corner the market on such material? I'm at a loss here as to who this is for and why someone felt the need to press it up. Either way, yellow vinyl and hand-colored sleeve. Go nuts.
(www.notnotfun.com)
---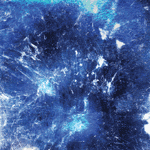 Sybarite
"Dolorous Echo" b/w "The Mast" 7"
(Brainwashed)

Sybarite's been at the music game for a while, with a solo career and as a one-time member of the reunited Silver Apples, which doesn't explain the fairly generic, layered IDM of "Dolorous Echo." You know the type: that glitchy, chirpy, restless type of laptop track that's so busy you hardly notice it hasn't really gone anywhere. B-side "The Mast" is more successful, building satisfying, less synthetic textures within a looped compositional context. 500 copies, blue vinyl.
(www.brainwashed.com)
---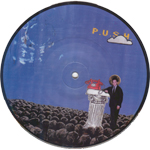 Themselves/Hood
Split 7" picture disk
(Rocket Racer)

Anticon staples Themselves piece together some ultra-processed music that might have been hip hop at one time, but is now mulched into a soundscape collage of street sounds, chanting, martial drums and bleeps/bloops that eventually fade to black. Meanwhile, Hood create a mood of despair with a minor chord dirge that keeps swelling and receding. There's a love lost song in there somewhere, which must explain their popularity. 1000 copies of this picture disk out there, folks.
(www.rocketracer.us)
---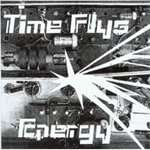 The Time Flys
"Energy" b/w "PC Action" 7"
"The Wet Ones" b/w "Christine" 7"
(Birdman)

Charging forth outta Oakland, CA, the Time Flys are continuing a tradition of lo-fi power-pop revivalism, with style, passion and chops. Both of these singles are fairly interchangeable in nature, so pick up both and you'll find nods to glam and classic rock, from T. Rex to Cheap Trick to Thin Lizzy, hooks like the Real Kids and scuzz like the Mummies. How the hell does Birdman keep finding such great bands?
(www.birdmanrecords.com)
---

UM
The Man's Got Me Beat 7" EP
(Strange Lights)

One of those cultural differences between England and America: we have far less goofy electronic/sample based musical experimentalists running around releasing records. We have no V/VM, no Wevie Stonder, and no UM. Here are five songs of off-kilter rhythmic loops about the world's problems and social ineptitude. If that's your bag, please soldier on. These all feel like protest songs of some sort, but about fairly obvious causes, and some (like "Africa is a Fridge") are so obnoxious that getting through them is a chore. But perhaps that is the point. Clear vinyl, clear sleeve.
(www.strangelights.co.uk)
---

Various Artists
Heat Directors Vol. 1 7" EP
(Helicopter)

A four-artist compilation of brief experimental works. In summary: Mitchell Brown's "Coral Refraction at the Long Beach Aquarium of the Pacific" is an electronic tape loop repeated several times, with mild modulation tweaking its state and sound. David Kendall's "Hi Point 995" lets the machines do the talking, scattering high-end shuffling sounds across a bed of low-end amplification. Damion Romero's "M F E & Me" is perhaps the most satisfying piece here, a percussive stereo jackhammering, enveloping and familiar (sounds not unlike a motorcycle idling). John Wiese ends the comp with "Laser Hit (Multiple)," featuring tape manipulations that sputter in and out of fizzing, fried circuitry, hiss, and other common but successfully shaped noise.
(home.earthlink.net/~johnwiese)
---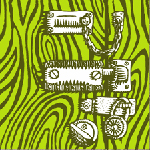 Various Artists
Locked Grooves 2x7" EP
(Little Mafia Records)

Very limited edition noise/improve compilation where each song is mastered to play backwards – kind of neat as the only other record I have like this is Spacemen 3's Dreamweapon. Each cut starts at the inside groove and ends in a locked groove at the lip of the record. Cock E.S.P.'s "Cock VH1" is more of the same from them; destructive power electronics designed to hurt. Dusted contributor Mason Jones offers up some lovely, sonorous digital fx and guitar soundscape work into a gorgeous trance offering. Ashtray Navigations take that vibe of inner peace, amplify it, and use it to direct a psych-folk composition – always nice to hear someone taking the noise and allowing it to steer the music, rather than just letting the noise do its thing. Fellaheen are a loose-limbed trio of tenor sax, electric bass, and drums; their "Brotzmann" honks and bleats and frets and falls over the kit drunkenly. Edition of 300 in a silkscreened sleeve; a bolt drilled through the sleeve holds the records in place. Quite nice.
(www.littlemafia.com)
---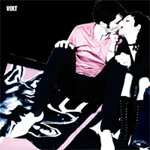 Volt
s/t 12" EP
(In the Red)
Second EP by this Parisian garage-electro trio, featuring the fabulous Lili Z. on guitar and sharing vocal duties. They write songs about sex and perversion, rock and roll and getting fucked up, on drum machine, synth, and guitar, which might warrant a Peaches comparison, only this is from the streets, not forced sounding or looking to cause controversy – it's just dirty. Something gritty for the garage rock kids to make out to. Includes a very loose Solger cover. Covering Solger is about the coolest thing a band can do. I'm sold.
(www.intheredrecords.com)
---
SUBMISSION GUIDELINES
Yours must be a single pressed on any size of vinyl. CD-Rs of singles will not be reviewed; they will be destroyed. We need the artifact here with original artwork, not some duplicate/digital copy. Only records released within the past six months will qualify for a review.
Singles must be postmarked by the 15th of each month to qualify for the next installment of this column.
ANY genre of music will do – don't hesitate to send punk, hardcore, metal, goth, pop, rock, country, hip hop, electronic, experimental, dub and reggae … all genres accepted and welcome.
Information on your pressing (quantity pressed, color vinyl, etc.) should be included if at all possible.
Submissions can be sent to:
Doug Mosurak
PO Box 22183
Brooklyn, NY 11201
This column runs the last week of every month on Dusted. Its success depends on you sending in singles for review.

By Doug Mosurock