Dusted Features

Otis Hart counts down his favorite releases of 2003.



Ordination Song (Otis Hart)
Preface: Last year around this time, I predicted that Kevin Shields would come out of retirement and record new music, which he did for the Lost in Translation soundtrack. My prediction for 2004? Alex Rodriguez will guide the Boston Red Sox to their first World Series championship in 86 years. Mark my words, it will happen.
Music That Helped Me Survive The A-Rod Debacle
By Otis Hart


20. Mu – Afro Finger and Gel (Tigersushi) / VA – How to Kill the DJ Pt. 1 (Tigersushi) (tie)
In many ways, 2003 was the year Tigersushi made its mark. More and more heads found their way to www.tigersushi.com and dropped a month's rent. The label took off and now co-releases music with Trevor Jackson's Output Recordings. And for those of us in America who have an axe to grind with our current commander-in-chief, what better place to spend our money than in France? Mu (Mutsumi Kanamori and Maurice Fulton) get top honors in the "Strangest Record of 2003" category – not because the album is so far out-there, (lord knows there are some much weirder things going on in nether regions of noise) but because of what it does within the parameters of its genre. Mutsumi's vocals explode from the speakers with more resonance than the actual beats, which separates Mu's sound from the typical dancefloor anonymity, and Fulton's instrumentation is completely unpredictable. Turbulent stuff. Ivan Smagghe (DJ at Paris nightclub Pulp) gets credit for DJ Mix of 2003, stringing together a host of obscure hits without a moment of banality.
---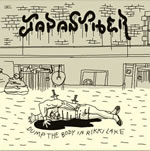 19. Japanther – Dump the Body in Rikki Lake (Menlo Park)
This album caught my ear late in 2003 and held on to it for the remainder of the year. Judging from the label, the album art and the guitar-drums-duo trend, I was expecting a sonic assault of one sort or another, especially knowing that this band's first gig was opening for Lightning Bolt. Yet, when I put on the record, Matt Reilly and Ian Vanek immediately defied my expectations. This was a warm record, a soft record, while still retaining an idiosyncratic grime. Underneath the electric blanket of audible hiss, this is essentially a pop record from the same label that brought you To Live And Shave In L.A.
---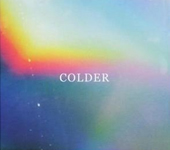 18. Colder – Again (Output)
Depending on your stance, this could be a gratuitous conflation of current trends or a delicious collision of the best 1983 and 2003 had to offer. I probably side with the former, but I can't keep from putting it on at parties. Parisian Marc Nguyen combines post-punk, disco, new wave and pop for the trendiest of soirée soundtracks.
---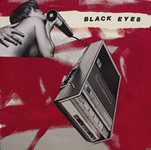 17. Black Eyes – Black Eyes (Dischord)
Jason Dungan's review summed up my feelings to a tittle. I'm usually skeptical of young boys and guitars screaming askew, but I was immediately sold on Black Eyes. For someone who usually likes his music quiet and/or instrumental, this was a surprising and cathartic communiqué to the contrary.
---


16. Alva Noto + Ryuichi Sakamoto – Vrioon (Raster-Noton)
I first experienced this record stuck in gridlock traffic in South Lake Tahoe two day's prior to New Year's, just barely qualifying it for my year-end list. At the time, I was cursing the shiny, slow Range Rover in front of me, but in retrospect, I owe the rich man a hearty thanks, for otherwise I may never have thought to put on this record. Carsten Nicolai weaves minimal electronics around elegant yet sparse piano from the Japanese master, resulting in the best avant Om of 2003. Vrioon is a syncretic masterpiece, incorporating the recent Classical leanings of Sakamoto and the appliance operandi of Nicolai to create an experience heretofore untapped by either camp.
---


15. Robert Wyatt – Cuckooland (Hannibal)
I'm no expert on Wyatt's legendary discography, but I think that makes my love for this album all the purer. The production follows the ideals of Soft Machine, tweaking traditional instrumentation with motley rhythms and exquisite production to create a sound that first attracts and then confounds. And Wyatt seems able to convey any emotion he wants through his delicate delivery. Easily the best pop record by a 58-year-old of 2003 and maybe ever.
---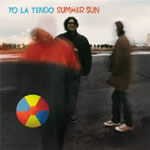 14. Yo La Tengo – Summer Sun (Matador)
The best band of the 1990s retains their regard in 2003 with another masterpiece. Ira, Georgia and James welcome William Parker and the Other Dimensions in Music crew into the fold and mystify the indie-rock community. Next up: a set of baseball anthem covers with new Mets shortstop Kaz Matsui on vocals. Mike Cameron guests on John Fogerty's "Centerfield."
---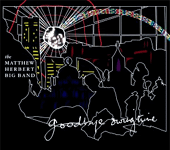 13. The Matthew Herbert Big Band – Goodbye Swingtime (Accidental)
Herbert's PCCOM set of guidelines is one of the most admirable documents I've ever come across and it lies at the root of his new orchestra recording. Four trumpets, four trombones, four saxophones, piano, bass and drums reinterpreting the pre-bop genre. A drastic departure from his steamy Bodily Function album , but one that reaffirms Herbert as one of the most important artists operating today. His outspoken political stance only heightens his esteem.
---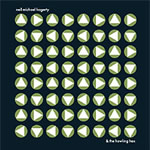 12. Neil Michael Hagerty – The Howling Hex (Drag City)
With an ensemble of Chicago's finest watching his back, Hagerty reiterates the best Royal Trux had to offer without the insipid descents into drug rock redundancy. The melodies are sharp, but not so sharp that they quickly wear thin. In fact, every time I return to this album, the songs continue to surprise me. Hagerty owns one of the most distinctive voices in rock, a legit drugstore cowboy, and it's nice to hear it front and center in the mix.
---


11. Ricardo Villalobos – Alcachofa (Playhouse)
One of the most talked-about records of the year is also one of its finest. The Chilean microhaüs maestro eschews bombast in favor of subtlety and dancefloors across Europe are none the worse for it. The opener "Easy Lee" has already been hailed as a classic by those who can legitimately make such claims and I'm in complete concurrence. While I often wish I'd been blessed with corporeal rhythm, I'm more of a braindancer than a breakdancer and what I appreciate most about this production is the patience with which Villalobos stirs his stew. His songs hover at a steady simmer, continually eluding superfluity.
---



10. Sunroof! – Cloudz (VHF)
It's been a long, strange trip for Matthew Bower since his early days in Pure, a band often compared to Whitehouse. His power electronics of the early '80s has given way to a steady stream of blissful feedback as he moved from Pure to Total to Skullflower and finally Sunroof! This edition of short-wave drone varies little from the rest of his 21st century output, which is exactly why it's on this list. Stereolab on acid is probably too simplistic a label, but it'll do nicely.
---


9. Belle & Sebastian – Dear Catastrophe Waitress (Rough Trade)
As a long time fan of these wispy Scots, I was initially shocked at their foray into flamboyance, but I'm betting that my reaction went exactly according to plan. The opening "Step Into My Office, Baby" puts the "tongue" in tongue-in-cheek, not to mention a couple of other lewd appendages. Like a right-hand turn on a desert highway, "Step Into My Office" is a jarring departure from the norm and a brassy declaration that this band is through being pigeonholed. Stuart Murdoch was simply too talented to stay blasé for long.
---


8. Coachwhips – Get Yer Body Next Ta Mine (Narnack)
The lyrics are unintelligible, the guitars are drunk with distortion and drums bleed right through the mix. John Dwyer knows how to push my buttons.
---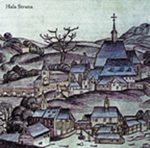 7. Hala Strana – Hala Strana (Emperor Jones)
Steven R. Smith, a member of the west coast Jewelled Antler Collective, takes archaic European village folk and retunes the fiddles so that they channel The Theatre of Eternal Music. Smith employs the gourd guitar, clay flowerpots, and the glockenspiel to comprise a score befitting of Germinal's battle between coal-miners and bourgeois society.
---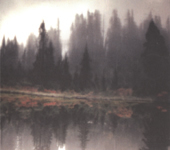 6. Express Rising – Express Rising (Memphix)
Dante Carfagna shows why DJ Shadow is his biggest fan. This record is one long collective 'sigh', an homage to the past and possibly a condemnation of the present. Beats do cry.
---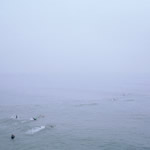 5. Growing – The Sky's Run Into The Sea (Kranky)
This trio from Olympia, Washington have already evolutionized the burgeoning slo-metal scene, and Sunn 0))) haven't even blown up yet. The word "unique" is often misused, but when discussing Growing, there may not be a better adjective.
---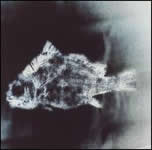 4. Scott Tuma – The River 1 2 3 4 (Truckstop)
Another sad, sad release in my Top 10. I like to think of this record as the light at the end of my tunnel. When I eventually close my eyes for good, Scott Tuma and his guitar will be waiting for me at the pearly gates.
---


3. Terre Thaemlitz – Lovebomb (Mille Plateaux)
For a good portion of 2003, I was certain this would be my album of the year. Thaemlitz's finest work to date is a cataclysmic dissection of what we hold dearest – love. After listening to the album beginning-to-end and fielding its barrage of caustic concréte head on, I was left bereft of emotion, too drained to move. Before, I had a lingering faith in the power of love. Now, I fear it.
---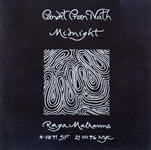 2. Pandit Pran Nath – Midnight / Raga Malkauns (Just Dreams)
Possibly 2003's most valuable addition to the world of compact discs. Pran Nath inspired and taught the likes of La Monte Young, Terry Riley, Marian Zazeela, Rhys Chatham and Henry Flynt before passing away in 1996. Here, the Kirana Gharana master is finally made available to the rest of us. Midnight features two Pran Nath performances – a 1971 live raga in San Francisco and a 1976 NYC studio recording. I'm in no position to offer insightful commentary on these ragas, but I can say I've never encountered a subject more worthy of the description "ineffable."
---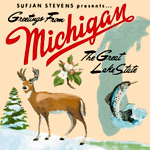 1. Sufjan Stevens – Michigan (Asthmatic Kitty/Sounds Familyre)
Stevens' poignant portrait of struggle and resiliency examines the impact of politics, class, and faith in his home state of Michigan, but that's not why I loved this album more than anything else in 2003. In a time when music has been ravaged by ersatz and irony, Michigan is a beacon of sincerity. Stevens' ability to breathe life into his characters is surpassed only by his altruistic intent. He surrenders himself to the tribulations of his widows, his orphans, his downtrodden and his dreamers, then rises up and bestows them all with the gift of hope. Meanwhile, I listen in awe. Music doesn't come closer to the truth.

By Otis Hart