Dusted Features

Our garage rock expert (and occasional WFMU DJ) had plenty to rave about over the past 12 months.



2012: Nate Knaebel
I feel the need to offer a quick explanation for anyone about to dive into this list. For one thing, these records aren't my "top" anything. It can often take well more than a year (sometime years) for any record to truly sink in and a thoughtful assessment rendered. That said, all of these releases, for one reason or another, had a genuine impact on me. I liked them, and they stayed with me longer than others. There's a legitimate chance that I'll never listen to some of them again and there's an equally strong chance that a few might end up a personal G.O.A.T. My goal in culling together a list like this isn't to rank or really even to denote preference, but rather to take a look back at the fairly massive amount of music I was lucky enough to get to hear in 2012, ponder it a little, and try to make sense of what hit me and why.
---
Label: 12XU | Release Date: March 20
The Golden Boys are America's last great rock 'n' roll band. And while we all know that's not quite true, this Austin-based drinking club turned greasy, grimy garage-rock ensemble sure plays like we're facing down end times. Dirty Fingernails follows up on the massive leap forward the band made with 2009's Thee Electric Wolfman, offering genuinely great pop songs blasted through with drunken glee. They wobble, but they don't fall down. Gutter poet John Wesley Coleman III has been making a name for himself outside of the band, but on Dirty Fingernails, he's just one of the guys, and that sense of camaraderie only adds to the appeal.
---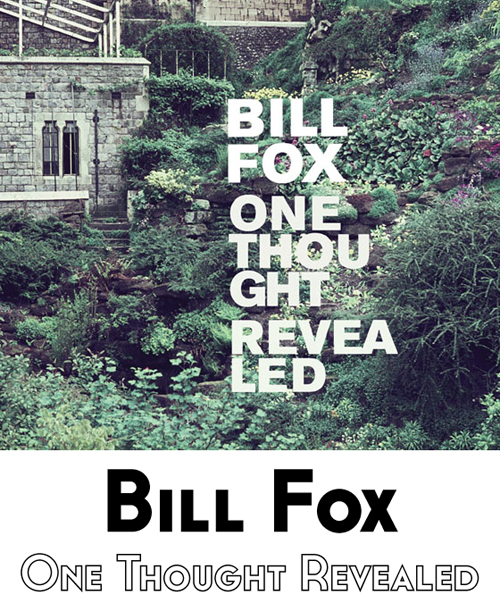 Label: Jar Note | Release Date: January 17
I wrote extensively about Bill Fox's first proper album in nearly 10 years on this site, so I won't speak too much on why this record means so much to me, but I will mention that I saw him live in his hometown over Thanksgiving at the bar that he lives above. It was fantastic. Whatever crippling disappointment Fox may have been forced to reckon with after recognizing that cult fandom was about the best he'd ever achieve, he seems to have come out the other side firmly intact.
---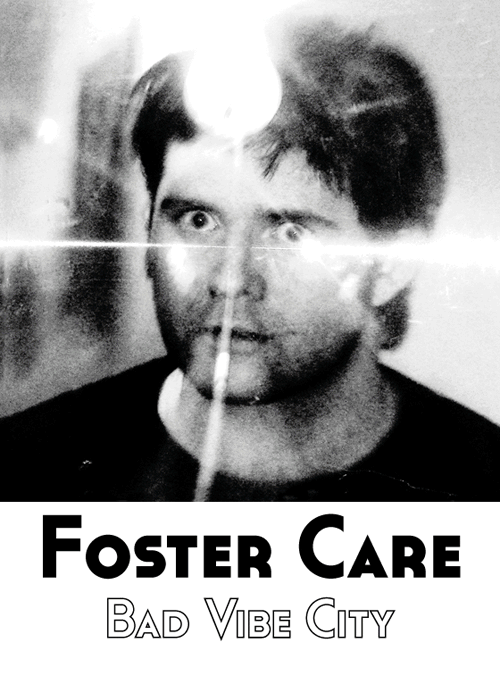 Label: Jackshack & Toxic State | Release Date: June 15 & June 11
Although it's considered the ultimate expression of democracy, I think presidential election season can bring out the worst in Americans and America. We're lied to with straight faces and forced to compromise our values for fear that it "could be worse." I, for one, become more cynical and bitter than usual, but can never bring myself to say "Fuck all that." So thank God for these two slabs of anti-social muck for helping me get through that seemingly endless display of bread and circuses. Swift, straightforward punk with gang choruses, doses of hardcore fury, and the occasional rock 'n' roll hook to keep things from getting too bleak. I read somewhere that Hank Wood and The Hammerheads killed a live chicken on stage. I can't say I'm in favor of that … of course, I'm not crazy about our president raining bombs all over Asia, either. You take the good with the bad, right?
---
Label: Merge | Release Date: August 7
Truth be told, Redd Kross never really captured my imagination the way many of their L.A. punk contemporaries did, and I always felt their "comeback" records smacked of a grunge-era production style that undermined the potential for a much longer shelf life. Rehearsing the Blues really caught me by surprise, though. An excellent, smartly crafted power-pop record that shimmers and shines with bright hooks and big sweet choruses, but deftly avoids causing either sun stroke or sugar shock.
---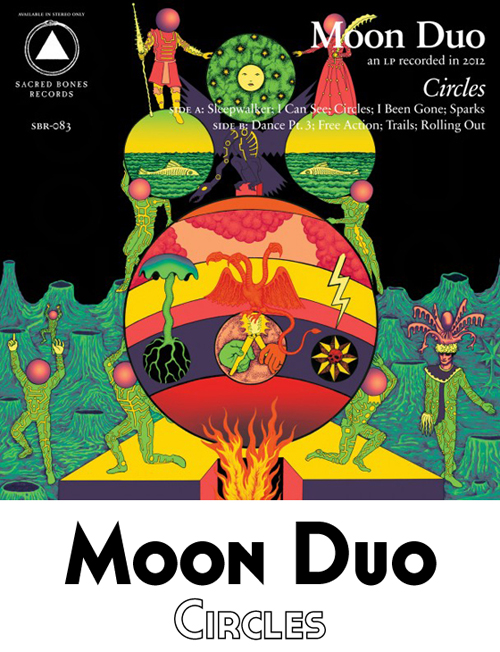 Label: Sacred Bones | Release Date: October 2
I often wonder if Ripley Johnson's prodigious output under the Wooden Shjips/Moon Duo monikers isn't supposed to be engaged as some ongoing Theatre of Eternal Music sort of thing, with segments lobbed off and packaged for individual consumption. If not, then the guy suffers from a bit of a quality control problem. Still, Circles is one of may favorite records of the year. That might sound like faint (or at least heavily qualified praise), but it's not. Circles hangs together as both a whole and as a collection of distinctive songs. The hallmarks are all accounted for: motorik rhythmic repetition, layers of warm analog fuzz, Spacemen 3-inspired drones, and Fillmore West psychedelic touches. It's a great headphone record, too.
---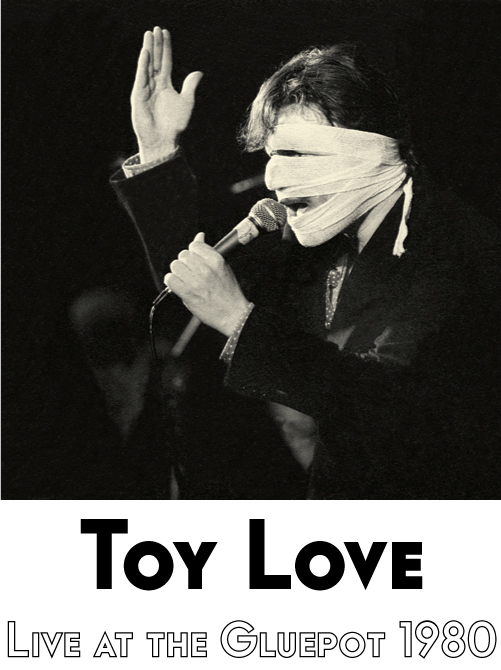 Label: Goner | Release Date: November 27
Chris Knox's solo records are some of my favorite pop-oriented singer-songwriter records ever. They're eclectic, enigmatic, and have remarkable emotional depth, too. I'd always heard rumors that in his early days in Toy Love, Knox would cut loose Iggy style, confronting audiences and getting bloody and bruised. Even after actually hearing Toy Love's studio work, which is certainly more "spiky" than Knox's solo material, it was hard to imagine. After hearing Live at the Gluepot, it makes a lot more sense. Those quintessentially kiwi melodies are there, but they're being dragged and kicked and tossed around, cut up with razor blades and pieced back together as something powerfully gnarled. Far from sloppy, Toy Love is focused, precise, but clearly a bit more agitated.
---
Label: Siltbreeze | Release Date: February 21
While Mount Carmel haven't exactly switched gears since there 2010 self-titled debut, there's something a little more fun about Real Women, maybe one less bong load and one extra bottle of Jack Daniels, or some similar equation. Real Women is still ultimately a slow burn affair, making each three-minute track feel like a sweaty 20-minute jam, but tracks such as "Choose Wisely" and the title cut will make one sincerely ponder the subtle differences between choogle and boogie, and possibly reconsider those first few Black Crows records.
---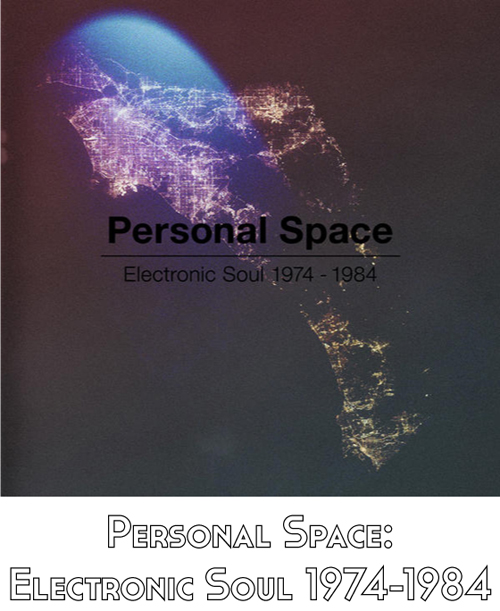 "Forlorn" isn't the first word that comes to mind when you think of electronic funk and R&B, but that's the primary emotion permeating Personal Space: Electronic Soul 1974-84. Even on the compilation's more upbeat tracks there's a sense of isolation and disconnect; the mad genius alone in his home studio using then-modern technology to create a singular cosmic funk. It's fascinating music that's also quite affecting.
---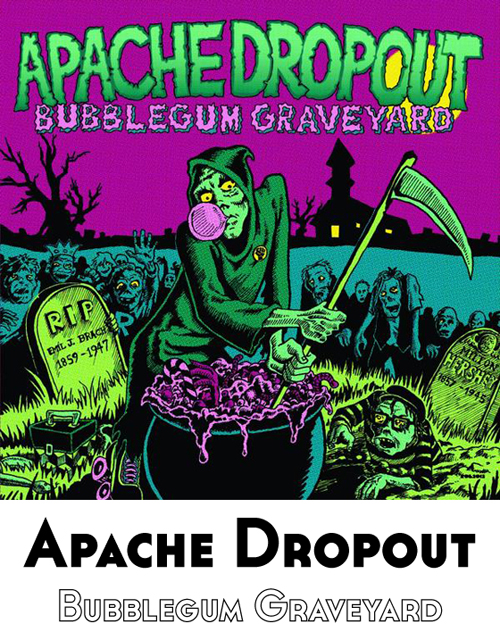 The follow-up to the band's excellent 2011 self-titled full-length, Bubblegum Graveyard is an orange sunshine passion play filled with B-movie monsters, Quaaludes, candy bars, rock 'n' roll (be it garage, punk, psychedelic, pop, or what have you), and the open road. The Indiana trio reimagines Archie and Jughead as marauding braineaters, and the heartland comes off looking like the coolest place on earth.
---
The Long List
• Timmy's Organsim - Raw Sewage Roq (In the Red)
• The Karl Hendricks Trio - The Adult Section (Comedy Minus One)
• Household - Items (Dull Knife, 2011)
• Subsonics - In the Black Spot (Slovenly)
• Tyvek - On Triple Beams (In the Red)
• Feedtime - The Abberant Years (Sub Pop)
• Donnie and Joe Emerson - Dreamin' Wild (LITA)
• V/A - Buttons: From Champaign to Chicago (Numero Group)
• Spider Bags - Shake My Head (Odessa)
• Great Unwashed - Clean Out of Our Minds (Exiled)
• The Intelligence - Everybody's Got It Easy But Me (In the Red)
• Pop. 1280 - The Horror (Sacred Bones)
• Lee Hazlewood - A House Safe for Tigers (LITA)
• The Trypes - Music for Neighbors (Acute)
• Clap - Have You Reached Yet (Sing Sing)
• Brother JT - Smash Crack-up Pop (Ouroboros)
• Cheap Time - Wallpaper Music (In the Red)
• Charlie Tweddle - The Midnight Plowboy (Mighty Mouth)
• Protomartyr - Colpi Proibiti EP (X!)
• Slices - Still Cruising (Iron Lung)

By Nate Knaebel