Dusted Features

Our North Carolina correspondent dug into epically long songs this year, and a few dancehall hits, too.



2012: Ben Donnelly
What the heck? Looking at this December's list, I was already familiar with just about everyone last December. Usually, about half my choices are new-to-me artists. Perhaps for ground level acts it's harder than ever to make big statements. A common strategy for newcomers is to impress subgenre connoisseurs for a few cycles, perfect a categorizable sound, then branch out. I liked the knotted up hardcore of Walls, for instance, and I'll be keeping an eye on them. But it didn't have the messy expansiveness of Napalm Death's late-career punchfest.
Also, long albums with really long songs have become common in a way unheard of since the mid-1970s. At the end of the aughts, records like Rated O, Ys, Focus Level and Where You Go I Go Too seemed audacious with their 15 minutes tracks. They've held up, and not as anomalies. It took me a long time to decide how I felt about those records, and while that's hardly uncommon for great music, those long tracks also provided an adaptive advantage. They couldn't get lost in the shuffle. When basic song structure is abandoned, it can force closer listening (or more assured dismissal).
So now, cinematic running times are a regular thing in just about every genre. The Chromatics opened Kill For Love with a Neil Young cover that was throw-away as a standalone performance, yet it set the stage perfectly for ninety minutes of too-hip claustrophobia, which they capped with 14 minutes of bleakness. Neil Young opened his own album with a half-hour number that was clueless in the best sense — old men who still have the goods, and don't shut up however foolish it might make them look. I don't know if I'll listen to those albums much going into the future, but I'm glad I gave them the focused attention they requested. With so many artists working this way, it takes serious listening hours to determine which behemoths float and which sink. I'm sure that pushed aside some more modest artists I'll catch up with in the coming year. The records below took their time, took my time, and are still rewarding the extended listening.
---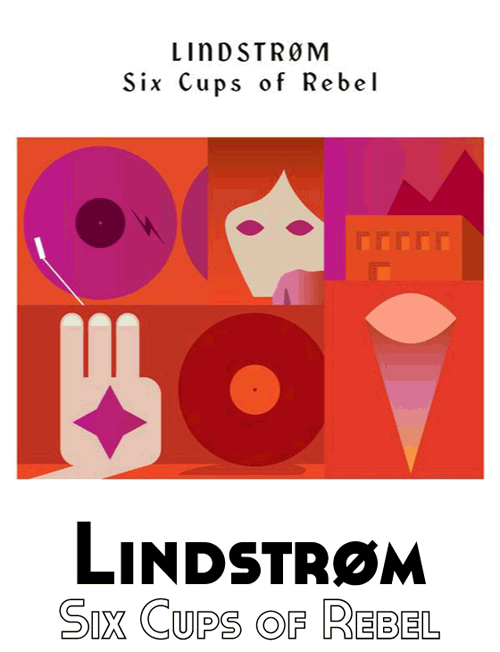 Label: Smalltown Supersound | Release Date: February 6 & November 2
This was the year Hans-Peter Lindstrøm rearranged his image, or that it became apparent that's he's been rearranging his image all along. His Smalhans felt like a return to the efficient cosmic disco of "I Feel Space" that made him a name. And that served to show just how widely he's drifted in his explorations of the last three years. The Moroder-style vocal pop with Cristabelle and continental art rock with Prins Thomas now seem like wind-ups for the grab-bag prog of Six Cup of Rebel. He's threaded together an aesthetic that's like an alternate history of the me generation, where everything Rolling Stone ignored gangs up and takes over. Six Cups is a challenging record, requiring a start-to-finish listen and a decent sound system to bring out the details, lest is melt into cosmic slop. The most accessible moment, "Call Me Anytime," contains the seeds of Smalhans. Over the length of these two albums, he makes the most of Shepard scales, the tonal trick that makes notes ascend forever, like a barber pole. While the albums are non-stop giddy, once you catch on to how he's messing with you, he pulls of the rare feat of making art that is as cheerful as it is brainy.
---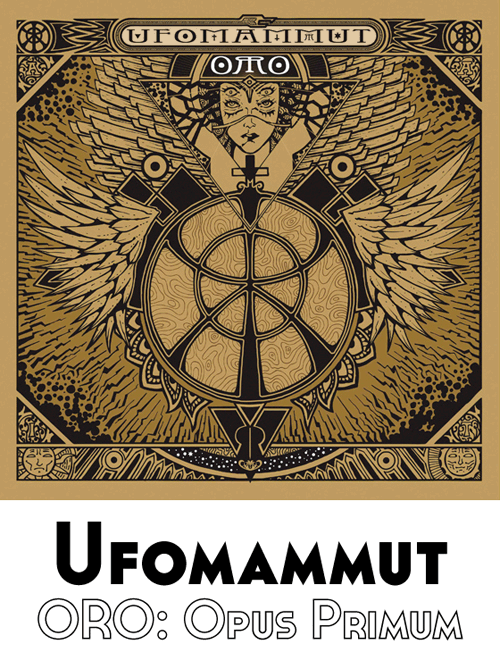 Label: Neurot | Release Date: April 17 & September 18




UFOMammut also put out spring and fall albums, even more closely tied than Lindstrøm's. ORO: Opus Primum is all build and no release, setting up licks and figures that don't resolve until you put on Opus Alter. Then it all meshes, and the riffs start exploding. With just the first volume to listen to, I spent most of the year thinking the band hadn't topped their album-length high, "Eve." Now I'm thinking they may have pulled off the ultimate stoner rock trip; a drone suite with six months of silence in the middle.



---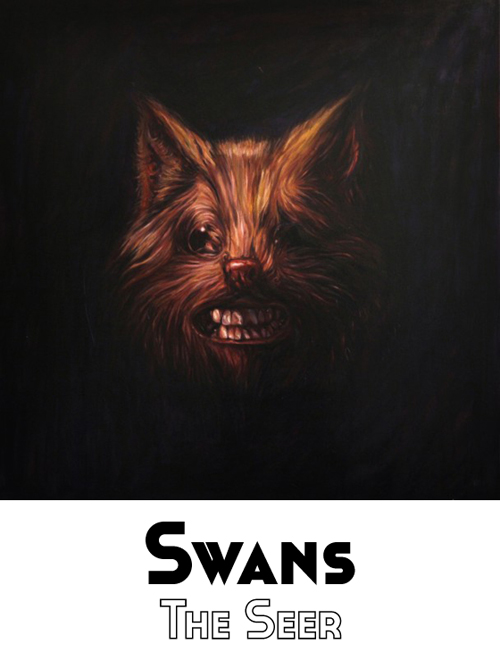 Label: Young God | Release Date: August 28




The Seer is a the most preposterous movement in the Swans preposterous career. As a performance, six decayed men start with the intensity of the last bam-bam-bam of most stage shows, and never let up. A few hours in, the crowd is dumbstruck that with a finale nearing, they've witnessed ten minutes of these Willem Dafoe look-alikes blowing police whistles at each other. On album, large amounts of this spectacle make it into the audio, with the added mystery of not knowing how they make these noises. Never has Gira been more absent in his own work. The project has become more a group than it's ever been. Yet, perversely, they've achieved Gira's long-term goal of self-abnegation



---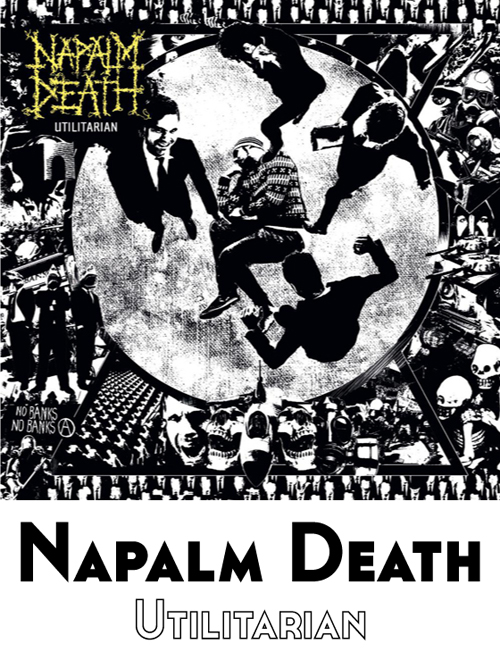 Label: Century Media | Release Date: February 28
For all of their influence on metal there's something about Napalm Death that's closer to Travis Bickle than berzerker. They've managed to find a long-term job where they can look at the world with skeptical disgust. Their early records created a dividing line. Before, any given style of rock was capable of sustaining a hook. In their wake, there are fleets of bands and subgenres where a hook is fundamentally impossible. Cookie monster vocals, one-bar songs and blast beats that render syncopation all but undetectable — if Napalm Death didn't invent the ideas, they were the first to try all three at the same time. They've managed a career by periodically shelving some of the extreme ideas, without ever giving up on their impossible-to-digest sound. Utilitarian has them splattering it all against the wall, and it sticks. Some of the tracks here hint at repeated refrains and three chord riffs — punky in the old-school sense, as punky as they've been in a long while. But they also allow for moments of arena-sized drama. On the accessible side, "Quarantined" crams the history of U.S. hardcore into two-and-half minutes. Knotted thrash gives way to a snarling chant, then they stop on a dime and do it all again in reverse order. John Zorn stops by for the first time in ages, to add skronk to "Everyday Pox." His screeches show just how well he understands the high and low ambitions of the band — it's part Nazgul attack, part free-jazz triplets that become a police siren alert. This ain't a cohesive record, but every tangent works.
---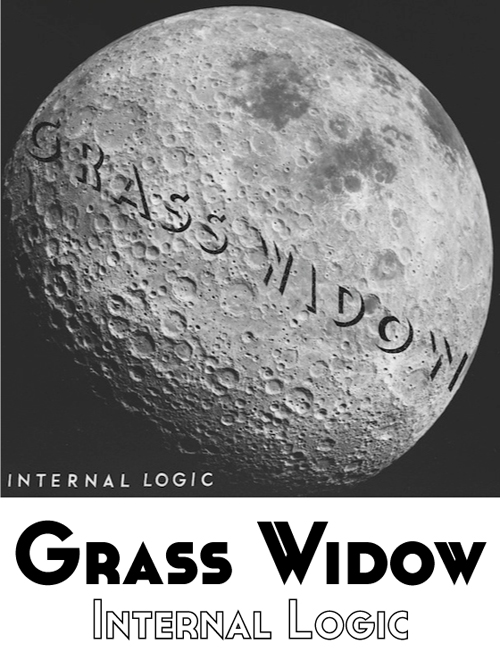 Label: HLR | Release Date: May 29
Grass Widow's work in their chosen subgenre — tightly wound guitar rock — moved toward perfection and sewing up the connoisseurs. Harmonies will inherently keep any one member from being the focus of a band. This trio's singing feels like a side-effect of their chemistry, rather than the principle. Their voices interlock along with everything else, an endless legato, baselines sliding over paired phrases and wispy twang. If that means the songs blur over the course of Internal Logic, it's a good thing, fueling the wholeness of their sound. It's hard to imagine a band sounding more together.
---
Label: mixtape | Release Date: April 18
Characters like Danny Brown and Cities Aviv have got me paying attention hip hop for the first time since Def Jux was at its peak. There was something resolutely unfun about executive suite reign of Jay-Z and Kanye, but free SoundCloud mixtapes and bizarre production choices have made the weirdos working in the branch offices easy to find and appreciate. Le1f's life is the most interesting of all — ogling indie boys, playing Princess Peach on Nintendo, reciting his collection of essential oils — this is fresh ground for rapping. You end up envying the way he's worked with the underdog status the world has dealt him, something that harkens back to hip hop's days on the margins. Plus, "Wut" is the biggest groove of the year, slinky and oiled and hilarious all at once, with Le1f alternating between calm and double-time delivery effortlessly.
---
Label: Smalltown Supersound | Release Date: June 19




Years ago, a jazz musician friend and I were talking, and we were trying to figure out why rock-era music, even funky stuff, rarely worked as a starting point for improvisation. He mused that what makes a rock song rock — what separates the forms — comes from texture and attitude. Take out the guitar effects or vocal quirks, and you make room for exploration, but the song often loses what made it successful in the first place. Neneh Cherry's collaboration with The Thing gets around this pitfall, even when they use the works of Stooges and Suicide, where the original tracks were all texture and attitude and no melodic invention at all. Cherry and The Thing perform attitude transplants. Suicide's stalker spine-chill becomes an honest, if sly, lullaby. "Dirt" lurches with all the weight of Stooges, but it's a brass bulldozer, incongruous as it is sturdy. The highpoint — and the highpoint of my whole year — is Cherry's reading of a Madvillain lyric, with melodic invention aplenty, while The Thing match chamber music sawing to salsa cowbell. I'd have dismissed this record had I just heard about the concept. Concepts aside, they execute.
---
Singles and other tracks:
• Baby Cham & O - "Tun Up"
• Lady Saw - "Mi Like Mi Mate"
• Rx and Plastic Little - "Poom Poom"
A lot of my favorite records of the last few years have been dancehall influenced, and Spotify's bottomless supply of riddim records and HOT SUMMER BASHMENT comps made it easier than ever to follow the trends. The tracks that bubbled to the top each rested on little vocal stunts that integrated the sexual hijinks with the riddim in a unique way:
Rx, as best as I can tell, is an American producer, and his tradeoff with Plastic Little puts U.S.-style flow under a shower of Jamaican snares, synths and refrains. As they survey their booty options, the whole thing has a sinking delirium. At least one of 'em is gonna pass out on the white leather sofa before they can seal the deal.
Longtimer Lady Saw uses an '80s sounding raga and an almost Motown turnaround to describe a love triangle where she's just fine sharing her man, 'cause it helps the cash keep flowing. Her vocal is angry yet satisfied, as she jolts between describing the clothes she can now buy and the distance she has to keep.
Cham teams up with his wife for a track that reverses the usual guy and gal duet dynamic – his voice is strained with emotion, she's a robot. Cham's voice cracks and pleads while Ophelia makes it mechanically clear he doesn't need to try so hard to win her over. She shoots lasers, and he loves it.
• Chrome Cranks - "Rubber Rat"
• Gallon Drunk - "Perfect Dancer"
Two of the trashiest rockers of the '90s reemerge, and remind me what's still missing as we started to reassess the decade. There's a skeletal swing that underpinned these bands. Hearing them apply it to new material make it sounds fresh in its own corpselike way, and a lot more wiggly and weird than what's happening with the young'uns of garage rock. On their albums finest moments, the the Cranks pelt us with halloween toys, and the Drunks get Krupa to jam with Brian Jones
.
• Nina Kraviz ft. King Aus - "Aus"
The Russian producer mostly plumbed disco sensuality on her album, but the highlight was a house number featuring Aus giving a "get lost in the music" monologue.
• Blawan - "Why They Hide Their Bodies Under My Garage"
The techniques Blawan used on this EP were the same as his monster Brandy sample on last year's "Getting Me Down." This time, the results actually sounded like monsters.
• Death Grips - "I've Seen Footage"
Man, I cannot decide if these guys are headed toward Bad Brains incoherence or Limp Bizkit uselessness, but when they're on top of their game, there's hints of insight that keep me rooting for them.

By Ben Donnelly