Dusted Features

One of our closest listeners highlights 10 improv and avant-garde records he loved this year.



2012: Michael Rosenstein
When I initially thought about sitting down to tally up any sort of year end list, I was left with that usual feeling that the year hadn't added up to much. But then I started digging in a bit and realized, while there wasn't much shock of the new there were plenty of things that caught my ear and made me think a bit. Some of these were micro-releases, some were new entries from old favorites of mine like Jason Lescalleet, Nate Wooley, and Alfredo Costa Monteiro, and some were rescues from the vaults. Here's a rundown.
---



Regional Roundups


Three releases this year made me re-evaluate regional scenes I've been following for a while.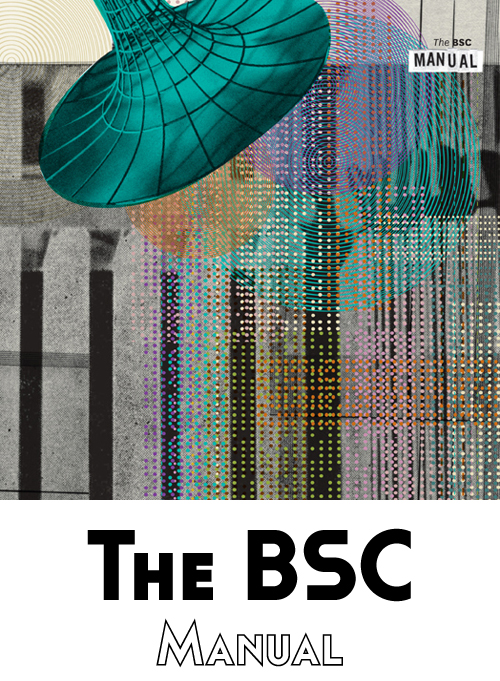 Label: NO Books | Release Date: January 1
Considering that they hardly toured and released only one recording which is currently out of print, Bhob Rainey, Greg Kelley, Mike Bullock, Vic Rawlings, James Coleman, Chris Cooper, Liz Tonne and Howard Stelzer collectively and individually have developed unique and personal approaches to improvised music built from the striations of metallic squiggles, abraded electronics, quavering overtones, needles of feedback, warped and chopped tape fragments and, of course, silence. The book (which is still available in a soft-cover edition) provides an invaluable view in to how the group worked together to evolve their approach, and the accompanying CD-R includes three performances that provide a view into their varying strategies. Nice to note that, as 2012 comes to an end, the group has come together after a hiatus with what looks to be a killer series of performances at the Philadelphia Museum of Art's celebration of John Cage.
•
Label: Dotolim | Release Date: May
dotolim is a small venue in Seoul, South Korea, and over the last few years, improvisers who perform there have been putting out some of the most vital, visceral, sonic explorations that have come my way. On tiny labels like Manual, Balloon and Needle, and Celadon, locals (Hong Chulki, Choi Joonyong, Jin Sangtae, and Ryu Hankil), ex-pats (Joe Foster and Kevin Parks), and visitors (Jason Kahn and Tetuzi Akiyama) have been conducting an ongoing laboratory of sound from the manipulation of contact mics, cracked turntables, opened and manipulated CD players, mic'd and prepared hard drives, and open-circuit electronics for music that is raucous, rambunctious, and often on the edge of implosion. This sampler, a jewel-like USB flash-drive, packaged in a box wrapped in iridescent paper provides an exhilarating overview with two hours of music across 10 various groupings. Hong Chulki and Choi Joonyong will finally be touring the US in February. If they come your way, don't miss them.
•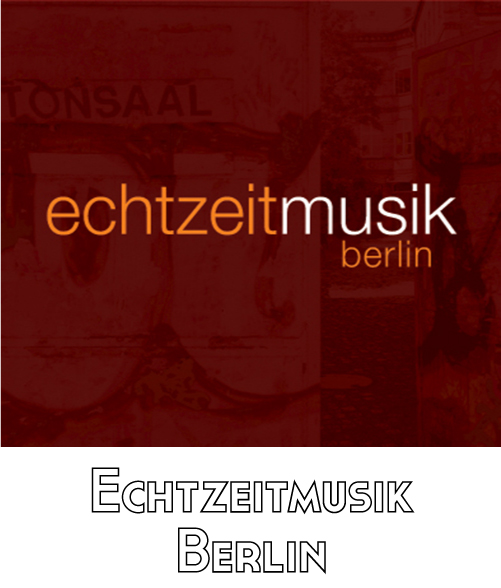 Label: Mikroton | Release Date: July
Where Manual centers around an ensemble, and dotolim USB centers around a venue, Echtzeitmusik Berlin encompasses a disparate group of musicians who have settled in Berlin over the last decade. Assembled to accompany a book by the same name which delved in to the scene, the music on this three-disc set ranges from solos for hyper-amplified light bulbs courtesy of Michael Vorfeld, the mash-up of acoustic instruments and electro-mechanical manipulations of MEK (Burkhard Beins, Michael Renkel, and Derke Shirley), the low end striated groans and growls of Robin Hayward's microtonal tuba in concert with Morten J. Olsen's rotating bass drum, and the flat-out stomp of MoHa! There is also representation by large ensembles like Phosphor and The Splitter Orchestra, a 20-piece all-star ensemble made up of many of the musicians who appear across the set. The best that can be said for a compilation is that it makes you want to dig into more. This one truly delivers.
---



Cage and Feldman


This year may have been the celebration of John Cage's centenary, but Morton Feldman did pretty well in 2012, as well.
Label: Hatology | Release Date: June
•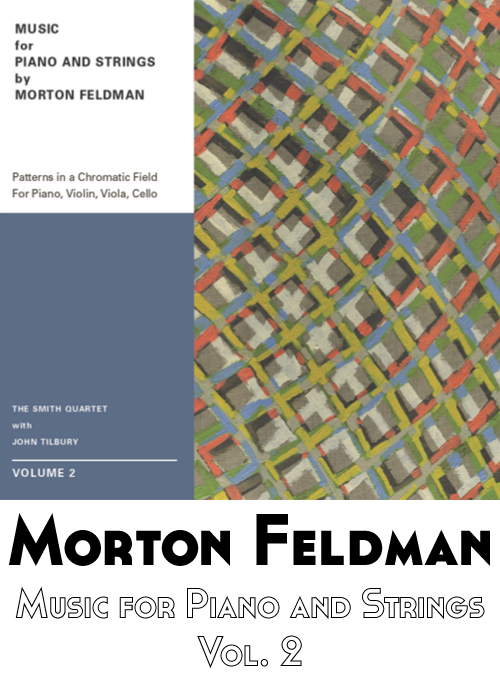 Label: Matchless | Release Date: July
Cage's piano music was effectively celebrated with the reissue of Sonatas & Interludes given a brilliant performance by James Tenney, who brought a composer's sensibility to one of Cage's most well-known works. Tenney manages to bring out a fresh edge to the music, balancing timbres, tones, and resonances with a deft touch. But David Tudor's Music of Changes edges Tenney's performance out, providing a sense of structure as a natural outgrowth of the indeterminate strategies at the core of the compositional form. And for more of Cage and Tudor, seek out the three CDs of John Cage Shock, which captures performances from their 1962 tour of Japan.
Feldman was particularly well served this year with a killer live recording of Crippled Symmetry by the trio of Eberhard Blum, Nils Vigeland and Jan Williams, the group that premiered the piece and were part of a regular ensemble Feldman convened to perform his music. But that release is edged out by the second of three volumes of Feldman's Music for Piano and Strings featuring John Tilbury. The reading of "Patterns in a Chromatic Field" for piano and cello is breathtaking in its ability to traverse the unfolding patterns against the expansive sense of time. The performance of "Piano, Violin, Viola, Cello," Feldman's last composition, is no less engrossing in its processional stateliness of attack and decay of sound.
---
New Music from established voices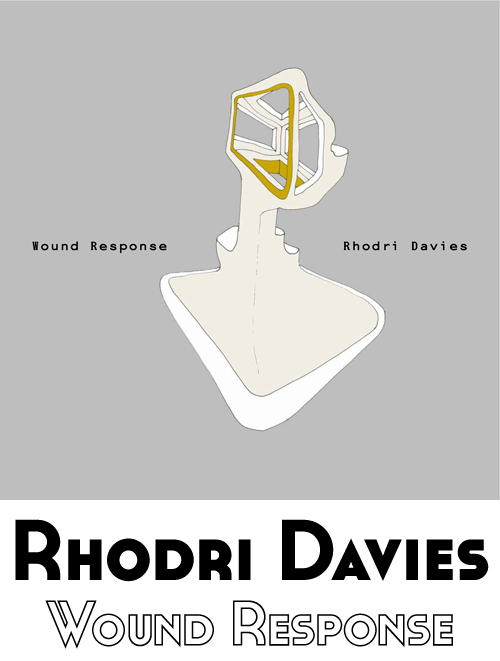 Label: alt.vinyl | Release Date: October
This solo by Rhodri Davies slipped by and was pretty much out of print by the time it was pressed. But try and scare up a copy, and you'll be treated to a blast of hyper-amplified, over-driven and distorted music for lap harp, transducer, contact mics, overdrive, volume pedal and two amplifiers that kicks with saturated intensity while displaying all of the deft sense of velocity and balance that Davies has been exploring his entire career. If you can't find that one, dig up Live from Melbourne, a 2005 recording just released this year by Mikroton, to hear Davies on "low-fi live electronics" and Mark Wastell on mixing desk, digital delay pedal, contact mics, and a collection of junk. This set from the Melbourne Festival in Derbyshire, U.K., finds the two building an engulfing form from manipulated electronic tones and fissured amplified vibrations.
•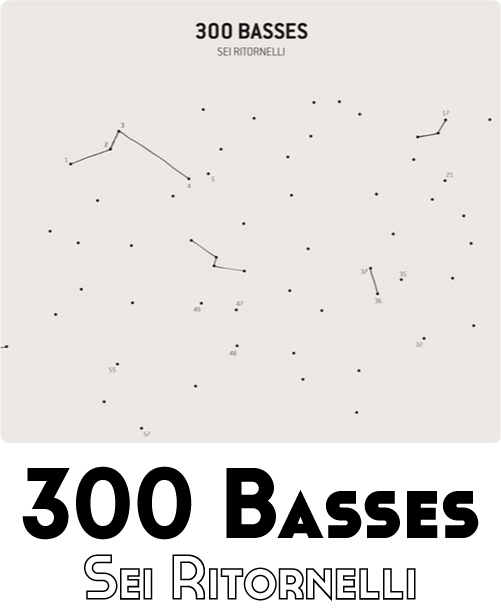 Label: Potlatch | Release Date: August
The French label Potlatch doesn't release a lot of recordings each year, but producer Jacques Oger has an uncanny ear for picking wisely. This year was no different, with the Keith Rowe/John Tilbury duo E.E. Tension and Circumstance, (which came out at the very end of last year but only hit most people in 2012), following up with a killer solo by Lucio Capece, and closing out the year with a collaboration between violinist Angharad Davies and the duo Cremaster (Alfredo Costa Monteiro and Ferran Fages), which I'm just digging in to. But if anyone told me that one of my favorite releases of the year would be by an accordion trio, I'd have thought they were whacked. Alfredo Costa Monteiro, Jonas Kocher and Luca Venitucci — the men behind 300 Basses — deconstruct their unamplified instruments to the elemental sounds of bellows, mechanical workings, reeds, and the resonance of the soundbox. The six pieces are studies in shredded overtones, shuddering harmonics, raging clatter and percussive detail. This one stayed high on my listening pile all fall, along with two other strong outings by Costa Monteiro, Cremaster - Live At Audiograft on Consumer Waste, and fêlure, a duo with Pascal Battus on Organized Music From Thessaloniki.
•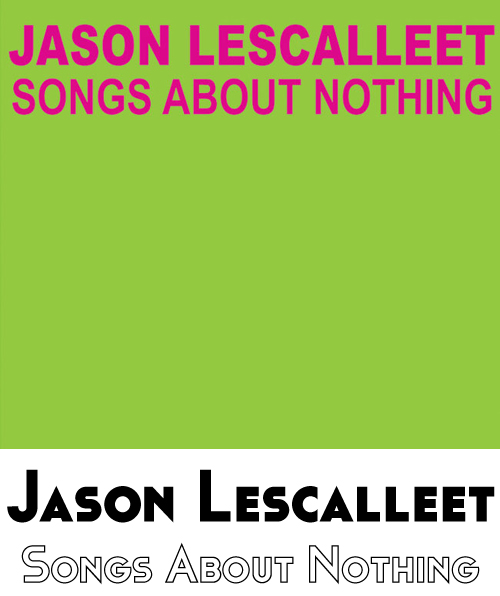 Label: Erstwhile | Release Date: July
Having had a chance to hear Jason Lescalleet live countless times over the years, as good as many of his recordings are, none come close to the palpable energy of his solo performances. But this two-disc set on Erstwhile comes pretty damn close. Listen to the way Lescalleet restlessly, but deftly, caroms his way through the 13 cuts of the first disc, jump-cutting around from grating skirl to crunching thunder to warped, coursing pulse, to crackled static and grit, all shot through with astonishing threads of miniscule detail, no matter how dense things get. The second disc is one of Lescalleet's masterful tapestries of field recordings, tapes, samples, and electronics that unfolds with intense focus over the course of 43 minutes. And while you're at it, check out Grapes and Snakes, Lescalleet's duo with Aaron Dilloway, which, while not quite reaching the heights of his striking collaborations with Graham Lambkin, is still a worthy slab of seething intensity.
•
Label: Pogus & Peira | Release Date: February
Trying to keep up with Nate Wooley is a lost cause. There's his quintet, his active partnership with drummer Paul Lytton, his evolving Seven Storey Mountain project, work with composition, and an increasing number of ad hoc groupings with regular collaborators like Joe Morris and C Spencer Yeh. But he always finds time for his solo work, where he continues to develop a singular language for acoustic and amplified trumpet. Two releases from early this year provided captivating opportunities to hear what he's been up to. The Almond is a 72-minute opus for loops of buzzing and quavering tones that waft and course in constantly morphing striations of stunning potency, never flagging for a minute. [8] Syllables was truly an immersion in language, utilizing the International Phonetic Alphabet (IPA) to create structures which are gem-like in their laser-focus. I still have to catch up with his new duo with Lytton and guests Ikui Mori and Ken Vandermark and a trio with Joe Morris and Agusti Fernandez, but by the time you read this, there may be even more to explore.
•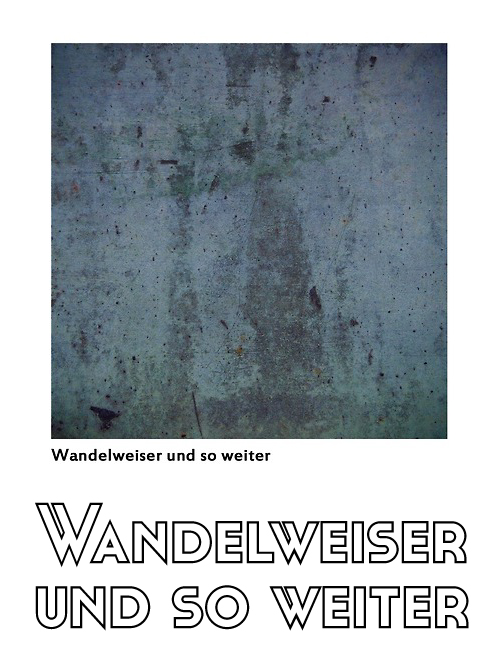 Label: Another Timbre | Release Date: November
Saving the best for last, Wandelweiser und so weiter on Another Timbre is almost daunting in its depth and focus. Over the course of six disks, this set delves into the confluence of the compositional strategies coming out of the Wandelweiser collective and the improvisational strategies being explored by a cross-generational group of musicians centered in the U.K. One can easily point to the impressive output Michael Pisaro on various labels, Radu Malfatti's documents on his B-Boim Records label, or the deep catalog on the Edition Wandelweiser label as providing definitive readings of this group of composers. But Another Timbre labelhead Simon Reynell is after far more than that, finding the cross-fertilizations of pieces by Malfatti, Pisaro, Jűrg Frey and Antoine Beuger with work by young composers such as Sam Sfirri, Dominic Lash and Angharad Davies. This one is going to command hours of listening to fully absorb this music, but what I've heard so far make me relish the thought of it.
---
An assortment of reissues and other notable releases for good measure
• Steve Lacy was notably served by the reissues Avignon and After – 1 and The Sun on Emanem and Estilhacos: Steve Lacy Live in Lisbon on Clean Feed.
• Graffiti in Two Parts, a live recording by Joe Morris, Malcolm Goldstein, Butch Morris and Lowell Davidson from 1985, finally saw the light of day, providing a rare opportunity to hear Davidson in action.
• Women pioneers in electronic music got their rightful due with solid reissues of Laurie Spiegel's The Expanding Universe, Daphne Oram's The Oram Tapes, Vol. 1 and the exhaustive boxed set of Pauline Oliveros's Reverberations: Tape & Electronic Music 1963-1970.
• The Lost Tapes by Can were unearthed, adding new insight into the revolutionary pioneers.
• Alexander von Schlippenbach added immeasurably to his exploration of Monk with Schlippenbach Plays Monk on Intakt.

By Michael Rosenstein