Dusted Features

Our London correspondent found safe harbor between headphones in 2012. Here are 15 records that helped him ride out the storm.



2012: Joseph Burnett
Music has always offered a refuge from the "real" world for me, but perhaps more so in 2012, as austerity, ongoing economic uncertainty, war and Olympic hysteria made London an often dreary and occasionally tiresome place to be. And with my pet genre, noise, going through a continuously fascinating evolution, and several big league names such as Neil Young, Swans and Scott Walker making welcome returns to the fore, not to mention ongoing treasures surfacing from the depths of the underground, electro and experimental scenes (both past and present), 2012 at times was something a real vintage year. Yes, there was too much journalistic and record label waffling and hyperbole over ultimately underwhelming attempts to transform pop and dance into more "profound" genres (James Ferraro, Laurel Halo, Maria Minerva, Emeralds…), but as the grey skies hung low in the sky, or TV anchors babbled inanely about the jubilee/Olympics/royal wedding, or yet another music rag waxed lyrical about nothing at all, it has rarely felt more satisfying to hunker down with my earphones, read The Atlas of Remote Islands (it exists!) and blast my ears with exquisite noise, harsh free jazz or off-kilter rock. Honestly, there are few better ways of keeping the "real" world at bay.
---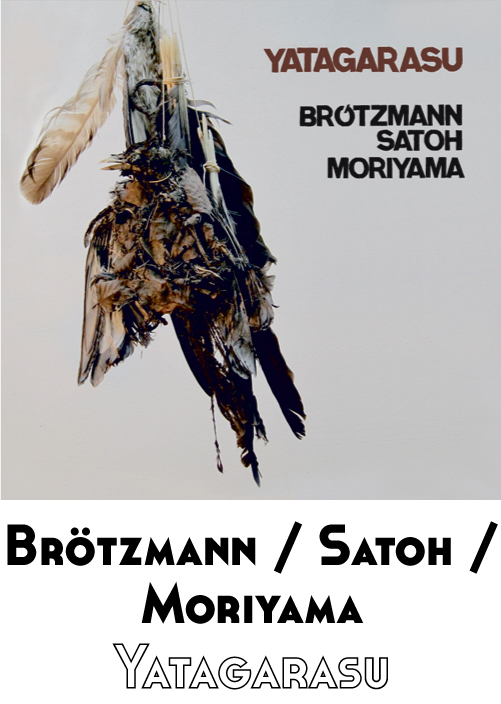 Label: Not Two | Release Date: July 1
In what was a phenomenal year for veteran saxophonist and free jazz pioneer Peter Brötzmann, Yatagarasu stands as a monumental achievement displaying the full range of his talents, from full blast blowing to virtuoso phrasing to sensitive, melodic interludes. In veteran pianist Masahiko Satoh, he has a robust yet intelligent counterpoint and, with the supple Moriyama providing a strong foundation, the two lead players engage in stunning duel-duets that soar, grind and swirl with wild abandon. Easily up there with vintage Brötzmann masterpieces like Machine Gun and Nipples. His …The Worse the Better, with Steve Noble and John Edwards, is also pretty damn fantastic.
---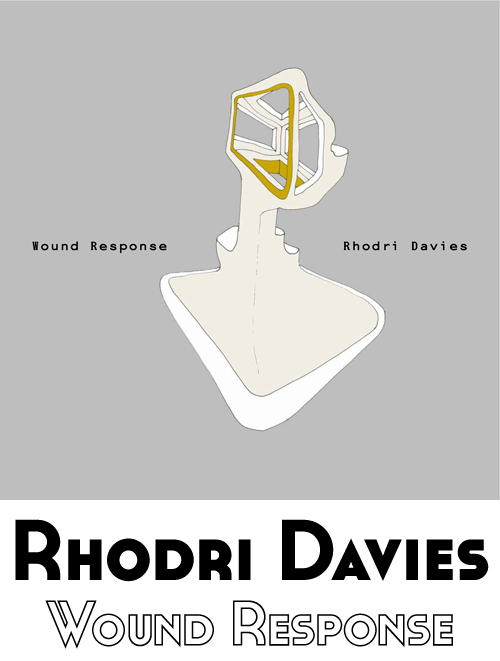 Label: alt.vinyl | Release Date: October 7
The harp is such a venerable instrument, it's almost shocking to hear it given the mangling Davies does across the width and breadth of Wound Response. The album's 10 tracks are a lesson in brutal reductionism, as the fuzzed-out strings are throttled, beaten and strummed, and yet somehow throughout it all Davies also creates some fundamentally engrossing tunes, seemingly out of nowhere. If you'd told me the most abrasive record of the year would be recorded entirely on harp, I'd probably have laughed.
---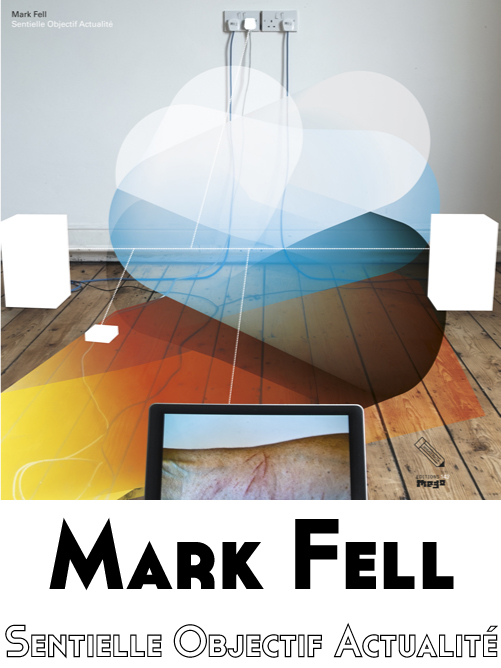 Label: Editions Mego | Release Date: September 10
Electronica with a smile on its face and a brain behind its eyes, Sentielle Objectif Actualité sounds like Kraftwerk via Basic Channel, with a splash of dub techno and Raster-Noton minimalism chucked in for good measure. Fell's tracks are intricately and intelligently put together, with a pronounced emphasis on repetitive, hypnotic beats, but, equally, the Brit displays a keen sense of melody and, more importantly, fun.
---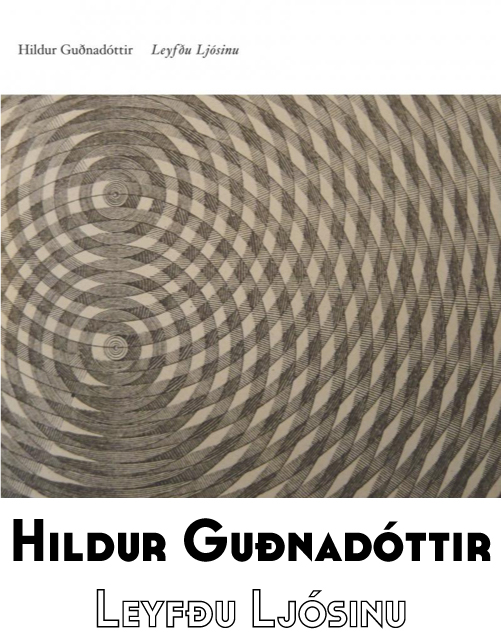 Label: Touch | Release Date: May 14
A single track of unrestrained beauty, Leyfðu Ljósinu unfurls like the soundtrack to a dream, a graceful, melodic serenade that slowly moves through diverse feelings, atmospheres and emotions without ever losing coherence, as Guðnadóttir sings or layers up cello melodies like sonic blankets. That it was recorded in a single take makes it even more remarkable.
---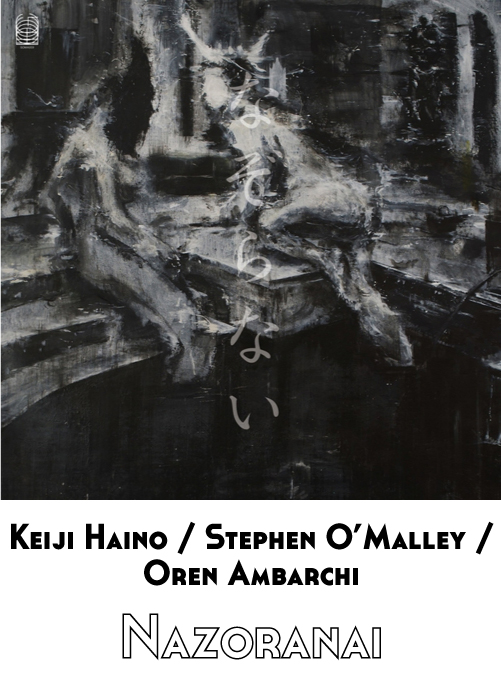 Label: Ideologic Organ | Release Date: June 8
For those of us not fortunate enough to be able to track down copies of the new Fushitsusha albums, Nazoranai was a welcome gift, with Haino ensconced in full-fury power trio mode, ably supported by the doom metal bass drones of SUNN 0)))'s Stephen O'Malley and Oren Ambarchi's powerhouse drumming. The track titles are absurdly long, the vocals lurch from keening moan to savage roar, guitars are mauled and mangled, and each track stretches into an infinity of molten metal. Yep, it's Keiji Haino doing what he does best!
---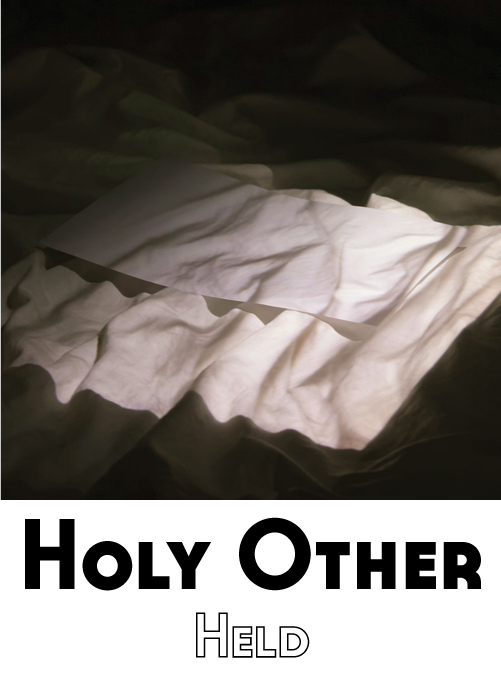 Label: Tri Angle | Release Date: August 27
Amid the myriad releases of the daftly-named (and generally daft) witch-house scene, Held shines like a gloomy, morose light. Holy Other's loping, post-dubstep basslines and wobbly percussion provide perfectly stilted backdrops for glacial synth melodies and disembodied vocal snippets that, combined, create some of the most hypnotic dance music released this year. Despite its moroseness, it still has an infectious charm.
---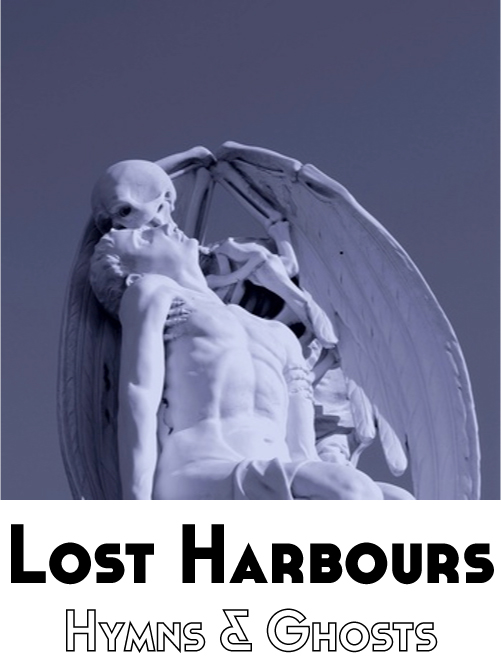 Label: Liminal Noise | Release Date: June 19
The shadow of Comus looms large over the British folk scene these days (finally!), but few have channeled it with Lost Harbours' aplomb, who even went so far as to recruit their legendary forbears' singer Bobbie Watson on one track. Hymns & Ghosts is a beautiful, unsettling collection of supernatural drone and graceful folk that feels like it's been beamed in from the depths of Britain's pagan past.
---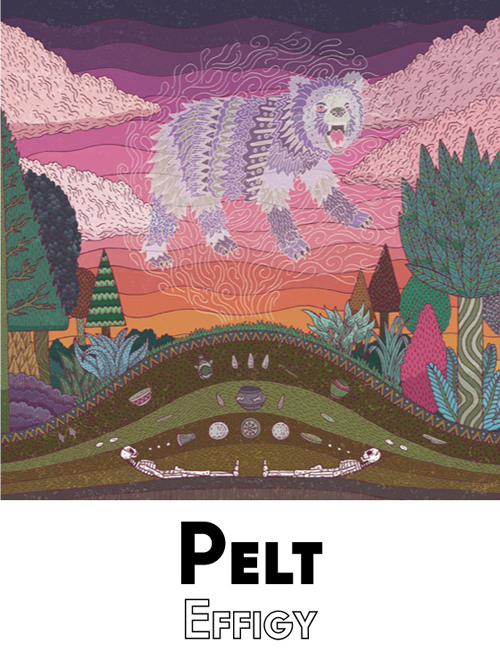 Label: MIE Music | Release Date: October 29
A welcome return from the American drone/raga masters. Jack Rose is no longer with us, but his former acolytes, bolstered by two new members, do his memory ample justice on this pulsating, powerful collection of noisy, tantric drones. The instrumentation is varied, but always perfect for the moods the quartet conjure up, and with track titles overtly referencing Rose, Effigy is one of the year's most emotionally affecting albums.
---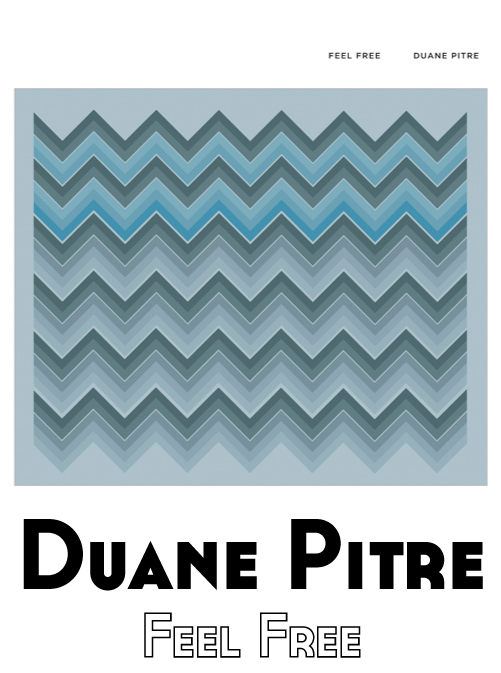 Label: Important | Release Date: April 10
Duane Pitre has constructed an artform out of the saying "patience is a virtue" on Feel Free, and reaps rich rewards. His elegant, stripped-down compositions bridge the gap between justly intonated minimalism and ambient drone, but underneath the sensitive wisps of ever-expanding sound, Pitre and his collaborators inject dramatic elements of chance that subtly perturb the course of each piece, like ripples on the surface of a pristine pool.
---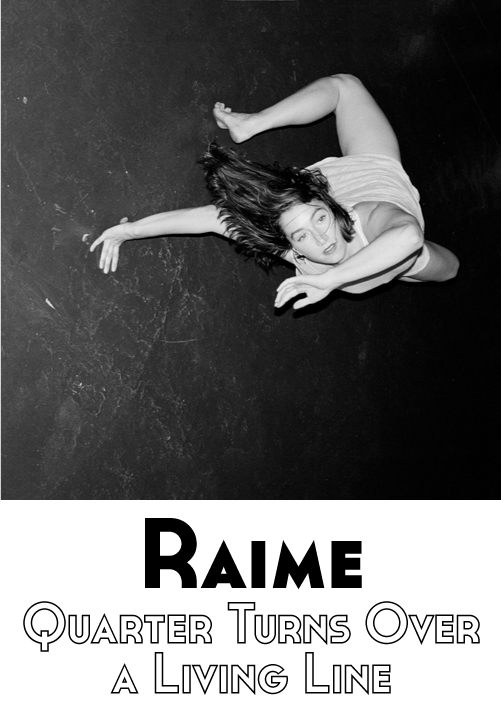 Label: Blackest Ever Black | Release Date: November 19
After a string of stellar EPs and 12"s, Raime delivered the goods over an entire album, greatly expanding on their claustrophobic dub techno template to take in industrial atmospheres, haunting dance and murky drone. As ever, their bleak vision reflects the ambient environment of 21st-century urban landscapes, making Quarter Turns Over A Living Line an apt soundtrack to our disillusioned, crisis-laden times. Where a lot of Blackest Ever Black's imagery can seem a tad contrived, Raime balance the gloom with some solid tunes, making this album the best so far on the label's roster.
---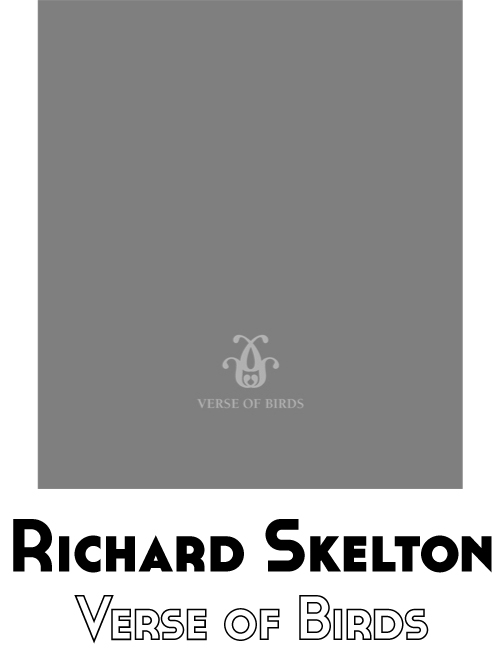 Label: Corbel Stone Press | Release Date: May 1
Richard Skelton's music is a reflection of both his inner emotions and the sparse, wild landscapes where he records. In the case of Verse of Birds, that's the Irish west coast. Building up layers of resonant drones on electric guitar or violin, the results are instantly recognizable and flawlessly evocative, with each track suffused with emotions that quickly jump from the record player straight into the listener's heart. Sparse and beautiful, Verse of Birds is perfect late-night music.
---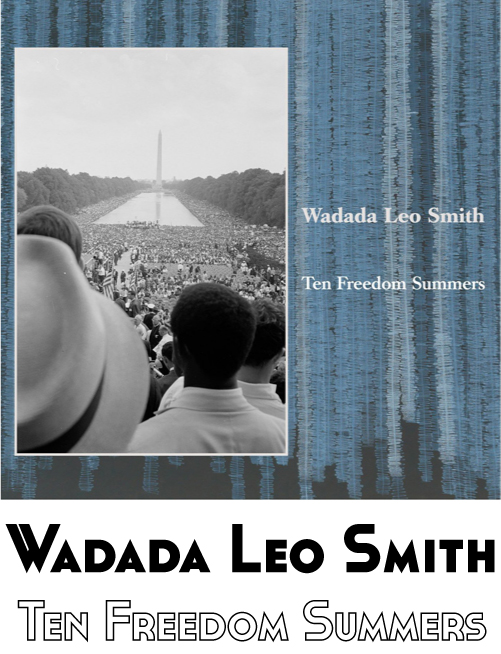 Label: Cuneiform | Release Date: May 22
Four hours of Wadada Leo Smith? Yes, please! To dare to release such an ambitious magnum opus these days is remarkable in itself, that Smith carries it off with disarming nonchalance is enough to make one green with envy. A tribute to the heroes of the Civil Rights Movement, Ten Freedom Summers packs a powerful emotional punch, but equally impressive is the peerless way Smith combines his cosmic free-jazz with elegant string arrangements. Not since I watched the Ornette Coleman documentary Made In America have I heard anything so transcendental.
---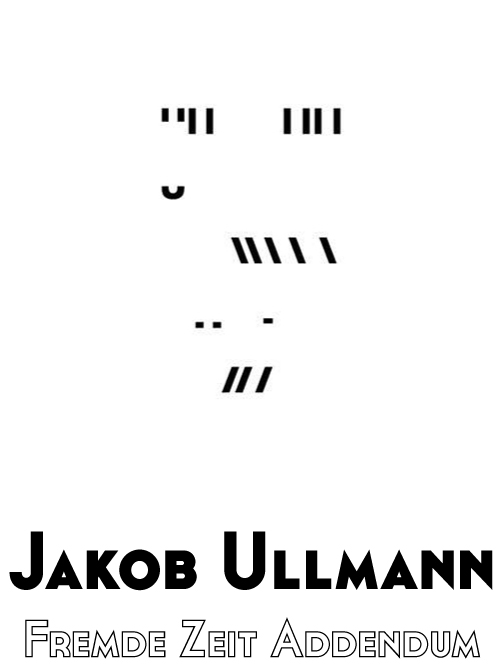 Label: Edition RZ | Release Date: March 16
Fremde Zeit Addendum could be described as anti-ambient music, because Ullmann's compositions don't drift quietly in the background (though they are quiet), but rather force both performers and audience to engage, almost physically, with the music. Each of the four tracks is between 30 minutes and an hour in duration, and are so intricately detailed that each listen throws up new discoveries and hidden textures.
---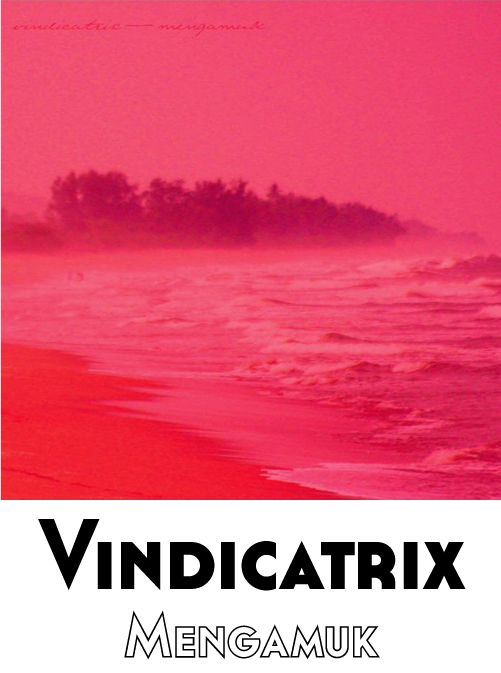 Label: Mordant Music | Release Date: October 29
David Aird's second album as Vindicatrix is a complex, beautifully-crafted combination of murky industrial techno and Walker-esque avant-garde song. As usual, Aird's distinctive croon wobbles enigmatically over his blocks of clanking noise and wispy synth melodies, creating an aura of distinct unease and baleful drama, where past, present and future combine and dissolve in and out of one another.
---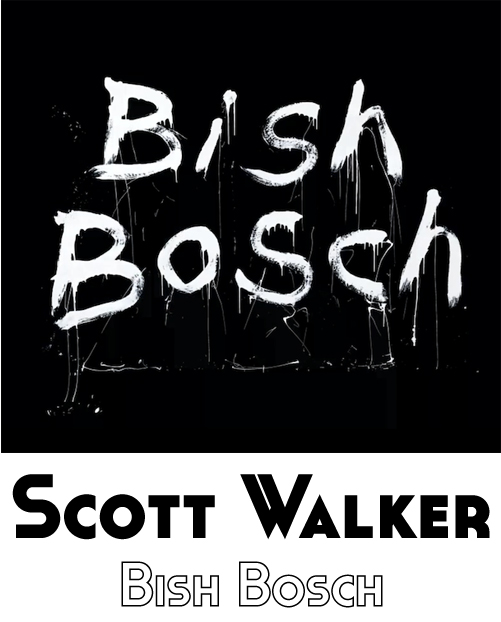 Label: 4AD | Release Date: December 3
Well, it's Scott Walker, innit? I know some find him pretentious, but as far as I can see, he just gets better and better, on Bish Bosch injecting a bit of humor and rock attitude into his typically meandering, philosophical compositions. The post-Climate of Hunter Scott is still as challenging and oblique as ever, with his feet planted firmly in the avant-garde, but with fart noises and machetes adding to his wide palette of sounds, the tracks on Bish Bosch have more freedom than on The Drift, and duly branch out into wi(l)der directions.
---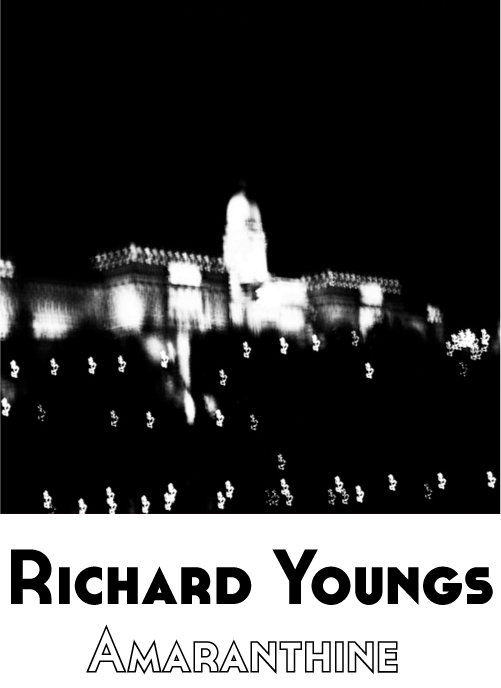 Label: MIE Music | Release Date: January 16
As Amaranthine was already my top album of 2012 come its midway point, it was always going to figure prominently. Rarely does an album released in January, no matter how good, stay on my iPod throughout the year, which speaks volumes for the quality on Young's first opus of 2012 (of three, no less!). Focusing on looped vocals and percussion over his trademark atonal guitar, Amaranthine is an ambitious and groundbreaking work that continues to highlight Youngs's status as both an adventurous musician and exquisite songwriter.
•
Special mention must also go to Imikuzushi by Haino/O'Rourke/Ambarchi, Sound Creation by Johannes Welsch, Répercussions by Robert Hampson, Luxury Problems by Andy Stott, The Face of the Earth by Jessika Kenney & Eyvind Kang, V by KTL, Impossible Symmetry by Helm and Ital's cracking Dream On. I also was wowed by Swans, Death Grips, Silent Servant, Nick Edwards, The Slaves, IX Tab, Steve Noble & Stephen O'Malley as St. Francis Duo, Failing Lights, Botanist, Mere and Bass Clef. And Aaron Dilloway. And on and on. Too many to mention!
•
There were also several excellent reissues/compilations in 2012:
Laurie Spiegel - The Expanding Universe (Unseen Worlds)
Charles Mingus - The Jazz Workshop Concerts (Mosaic Records)
Bernard Parmegiani - L'Oeil Ecoute/Dedans-Dehors (Recollections GRM/Editions Mego)
Black Rain - Now I'm Just a Number (Blackest Ever Black)
V/A - Traces One (Recherches GRM/Editions Mego)
Can - The Lost Tapes (Mute)
Porter Ricks - Biokinetics (Type)
William Basinski - The Disintegration Loops (Temporary Residence)
Vatican Shadow - Kneel Before Religious Icons (Type)
Don Cherry - Organic Music Society (Caprice)
Bring on 2013!

By Joseph Burnett