Dusted Features

Dusted senior writer Daniel Levin Becker flags some albums to revisit later, which is of course pointless in light of the imminent Mayan apocalypse.



2012: Daniel Levin Becker
A word keeps rising to the surface as I make this list, not even a word I like: aspirational. A few of the albums below really got into my bloodstream this year, but there are also some I wish I'd spent more time with, plan to spend more time with, continue to keep around in the hopes of bettering myself into the sort of person who spends time with the new and challenging rather than the tried and true. This is my 10th Dusted year-end piece — which, Jesus — and the last bunch have all had some variation on the same disclaimer: There is no claim to objective quality in what follows, only a list of the albums and songs I remember being fond of in spite of overwhelming competition for my attention. But this year even the personal-taste excuse feels a little flimsy, a little arbitrary. Not that I'm copping to anything, but here's a koan for you: Is it possible to love an album without having sat through it end to end even once? (Cover image hat tip: crappytaxidermy.com)
---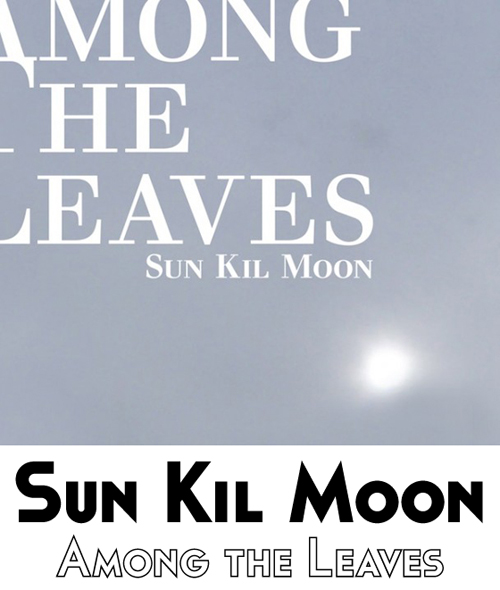 Label: Caldo Verde | Release Date: May 29




I'm still on board with the way I described my thrall to this album back in June, though in subsequent months the Kanye West comparison faded somewhat. What lingers now is less the casual ugliness of the storyteller, more the sense of serene honesty that makes his litany of imperfections basically indistinguishable from the more conventional types of beauty surrounding it.



---
Label: Kranky | Release Date: April 2




For a mid-range transcendental rock album, this one is sublimely self-possessed: It asks nothing and promises nothing, just plays to its own fascinations and sometimes takes its sweet time getting itself unsnagged from an idea that's not quite finished. For more on the particular syntactic excellence of its title, see here.



---
Label: French Kiss | Release Date: January 31




These guys are pretty much just killing machines by this point.



---
Label: Subjective | Release Date: January 31




I forgot this existed until the day before this feature's deadline, but it's likely I listened to it more times than any other whole album on this list, so a last-minute lineup shift was in order (apologies to, and thus underhanded inclusion of, those Orcas and Father John Misty albums). This, though: the sound of old comforts refusing to die, which is an evasive way of saying that 2012 failed, like so many years before it, to be the year turn-of-the-century emo stopped doing it for me.



---
Label: Creative Control | Release Date: June 12




Speaking of old comforts. Everything contemporary about 1999 is ideally self-effacing at first glance, letting all the signifiers point not toward the moment when hip-hop peaked (which was of course five or six years earlier) but toward the moment when I started absorbing it. That's a harder thing to do by all accounts, and 1999's success is rewarding on a way higher level than its occasional lapses into backpack-rap tedium: It's a mixtape that genuinely feels like a mixtape, filtering the past gently through the present rather than the other way around.



---
Label: Maybach Music Group | Release Date: July 31




Here, on the other hand, is 2012 money Instagram-filtered through a serious 1978 fetish. A lot of 2012 money, at that, for an extremely expensive-sounding album that celebrates the self-reifying merits of having extremely expensive things. Hard — though imperative, on some level — to fuck with that logic, just as it's hard to fuck with the good faith that, sure, this album's title legitimately rhymes with "richer than Trump." All that said, the Rick Ross cover art award for the year goes hands down to Black Bar Mitzvah.



---
Label: Relapse | Release Date: July 17




I've enjoyed this album's galvanic belch-stomp thoroughly since August or so, but never so much as over the past month, in direct correlation to how many times it's been upvoted on Dusted's internal "Worst of 2012" list. (Turns out "burrito metal" is way more pejorative than it sounds.) It's the Decemberists double album for people who hate the Decemberists, which I'm happy to admit is good enough for me. Unrelatedly, I'm glad these people are still alive.



---
Label: Ribbon | Release Date: August 28




Deacon's usual antics anchored by a surprising kind of painterly melancholy; the continuation of Sufjan Stevens's 50 states project (remember that?) by completely different means.



---
Label: Fat Possum | Release Date: May 29




Because there is something to be said for doing one thing and doing it well, allow me to say it: No, I never thought I'd praise a band for reconciling Bat For Lashes and Best Coast, but here we are.



---
Label: Thrill Jockey | Release Date: August 21




A shimmering tractor beam of an album, a vaguely menacing cloud formation in the west, a room at certain non-consecutive minutes during dusk. I am aware that I am describing at least 60 albums released each year; this was mine in 2012. It also features what seems to be a surreptitious rewrite of Tarentel's "Steede Bonnet."
---
• Japandroids - "The House That Heaven Built" (Celebration Rock, Polyvinyl)
Year's best ode to and excuse for being unable to sit still.
• Kendrick Lamar - "Backseat Freestyle" (good kid, m.A.A.d city, Aftermath)
Rapper Of The Year gets so deep into roleplay that he finds himself inhabiting a character who's actually having fun.
• Stars - "The Theory of Relativity" (The North, ATO)
"Just 'cause you're crazy doesn't mean that you're free."
• French Montana, Juicy J & Project Pat - "Do It" (Cocaine Mafia, Evil Empire)
Harry Fraud, like Clams Casino seconds before him, has a rare knack for making beats that are ideal for rappers who might be brilliant but who also might be terrible. Cocaine Mafia has three of those. "Do It" is basically everything a new year's resolution is supposed to be.
• Bob Mould - "The Descent" (Silver Age, Merge)
Regressive in the absolute best way.
• Cloud Nothings - "No Future/No Past" (Attack on Memory, Carpark)
Regressive in the absolute worst way.
• Alt-J - "Dissolve Me" (An Awesome Wave, Atlantic)
Distills all that's good about this buzz band, leaves off almost all the annoying kittenish bits.
• Amber London - "Low MF Key" (God of Black Vol. 1, self-released)
Loses points, as most SpaceGhostPurrp joints do upon closer inspection, to be fundamentally unoriginal. But the chopped-not-screwed touches make it all worthwhile.
• The Gaslight Anthem - "45" (Handwritten, Mercury)
Apparently featured in EA's NHL 13. So that's good.
• Ital - "Deep Cut (Live Edit)" (Dream On, Planet Mu)
This is what I want all of the parties I don't attend to sound like.

By Daniel Levin Becker