Dusted Features

Our rustic Brattleboro correspondent finally experienced high-speed internet this year, which meant music suddenly had a lot of competition in her house. Here are the records that stood out among the deluge.



2012: Jennifer Kelly
We got DSL this year. Up until June, we were, I think, the last people in America to have dial-up. So, for the first time ever, my top ten records successfully competed against Fallon on Hulu and and Psy on YouTube. They beat out NFL games on FirstRow, X Files on Netflix, "I of the Tiger" on Gawker and tracking polls on Daily Kos. Yeah, I stood right next to that big, filthy firehose spew of pop culture and found that, god-damn, I kind of like Carrie Underwood. But not quite as much as I liked these.



---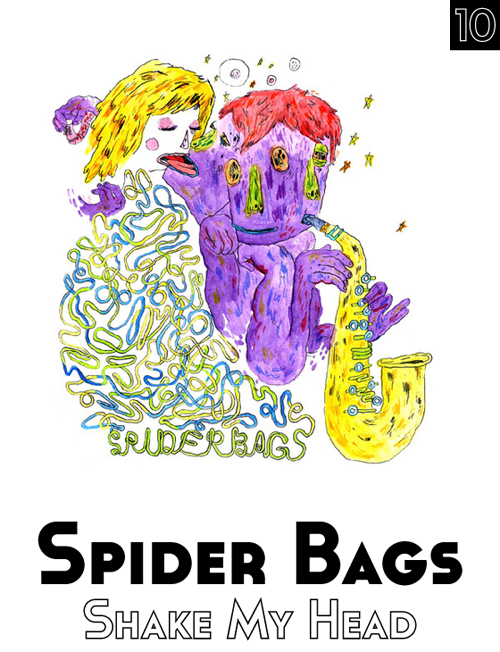 Label: Odessa | Release Date: August 7




In a year that brought a bunch of very solid garage rock records – new albums from Ty Segall, Thee Ohsees, Mind Spiders, John Wesley Coleman and Cheap Time spring to mind, alongside reissues from the Barbaras and the Memphis Legs – I liked Shake My Head the best. It had a good bit of Goner's blues-y drawl (Jack Oblivion and Shawn Cripps guested), a touch of SF-ish psychedelia (check out the expansively trippy "Quetzacoatl Love Song") and a whiff of Denton's goofy speed riffing ("Keys to the City" and "Friday Night" would fit very comfortably on a Bad Sports disc). But it won, really, in a bonus round, with hard to characterize, oddball cuts like "The Moon Is a Schoolgirl" and slack-limbed, casually laid-down "Daymare." Garage rock can be a constricting category. Nice to see a band wander off script a little.



---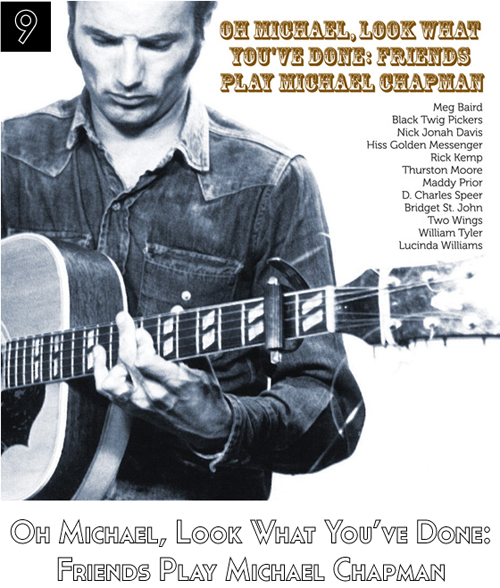 Label: Tompkins Square | Release Date: May 29



Of course, it's the songs primarily, rugged, rough-edged beauties that sound simple right until you fall into the deep end of them. They're Michael Chapman songs, after all, overlooked gems from an artist who has lately, through a string of reissues, gotten a good bit of his due. Any song can be ruined, either through slavish worship or misunderstanding of context, and these songs aren't. The artists here, unlike those on many tribute albums, come at Chapman in various ways, from various directions, understanding various facets of his artistic worth. So, there are contemporaries like Maddy Prior and Bridget St. John (whose "Rabbit Hill" is the best and most beautiful of all these covers) to establish a sense of history. There are young guitar slingers like D. Charles Speer, William Tyler and Nick Jonah Davis on hand to celebrate Chapman's American primitive picking. New folk types like Meg Baird (her "No Song to Sing" is second loveliest after St. John's cut), weathered Americana heroines (Lucinda Williams), and seasoned experimenters (Thurston Moore) all make their bid for Chapman's legacy – and his songs are so strong and so open to multiple interpretation that it nearly all works.



---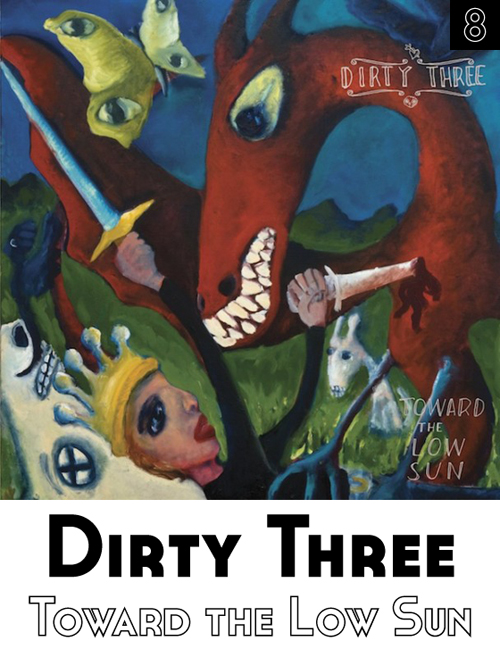 Label: Drag City | Release Date: February 28




This album was, reportedly, a tough one to get going, given the seven-year layoff, the multiple side projects and support gigs, the fact that Warren Ellis, Jim White and Mick Turner now live on separate continents and seldom see each other by accident. Yet after flailing at it in the studio, the three members tried playing live together and recovered some of the effortless communication, the volcanic energy, the delicate communion. You can hear it in the first two tracks, "Furnace Skies," and "Sometimes I Forget You've Gone" how the world's rawest and most ferocious chamber trio managed to reclaim their molten groove.



---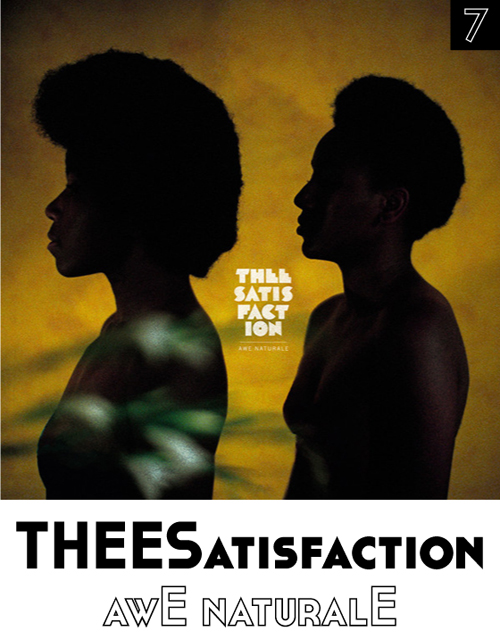 Label: Sub Pop | Release Date: March 27




Daniel Levin Becker faulted the lyrical content in awE Natural but who needs words when the piano talks to minimal acoustic bass, when diaphanous textures of altered voice float over snapping slashing snare drums. I love the melting complexity of this album, the way that hard, intricacies of sound dissolve into sensual, otherworldy aura. So what if the lyrics are seventh grade empowerment trips ("don't funk with my groove/whatever you do"), listen to the way that so many voices – speaking, trilling, harmonizing, singing – converge in a soft-edged aural puzzle palace.



---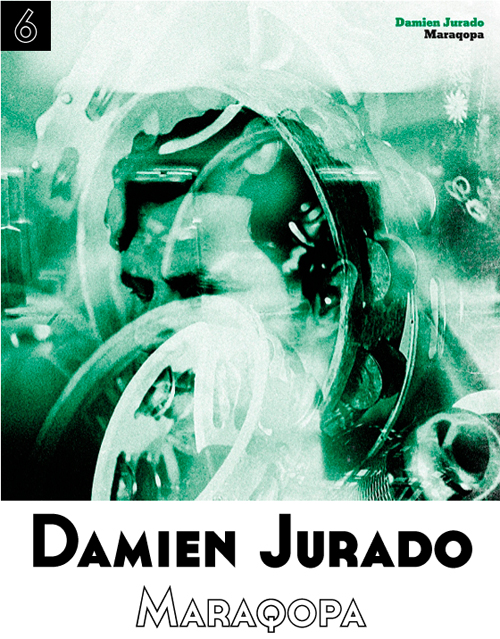 Label: Secretly Canadian | Release Date: February 21




Jurado's tenth album – and his second in partnership with Richard Swift – put a match to St. Bartlett's dreamy atmospherics, adding a heat and sting and smoke to ethereal structures. "Nothing Is the News," the fieriest of these tracks, slipped guitar lines as hot and biting as Richard Thompson's in between echo-wreathed, barely sighed vocals. "Maraqopa" interposed the warmth and friction of close harmonies into its serene bubble world, a touching human frailty showing through clarity. Maraqopa has a way of making the otherworldly familiar, and making the familiar vibrate with strangeness. I put the record away for a bit in March, convinced that it was good, but not as good as St. Bartlett, but like that album, it has a way of growing on you when you're not looking.



---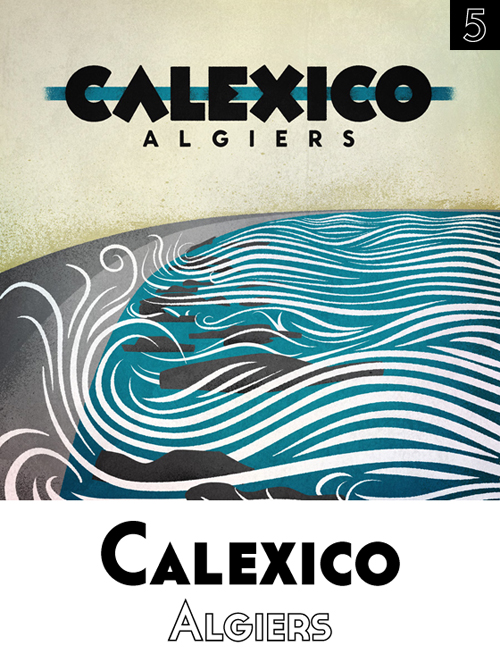 Label: Anti- | Release Date: September 11




It's been a while since Calexico cut through the clutter for me. They seemed, as a band, to be slipping into tasteful, adult alternative stasis. But Algiers, recorded for once away from Arizona (in New Orleans), brought back what I loved about Feast of Wire, as I put it in my Dusted review, "the dialogue between tense rhythm and florid, dream-like yearning, the exceptional musicianship delivered casually, almost under the counter, and the sense of the mythic coming out of the most prosaic settings and character studies." This is the best Calexico album in years, assured, subtle, emotional but not maudlin, beautifully played, and immaculately recorded and produced.



---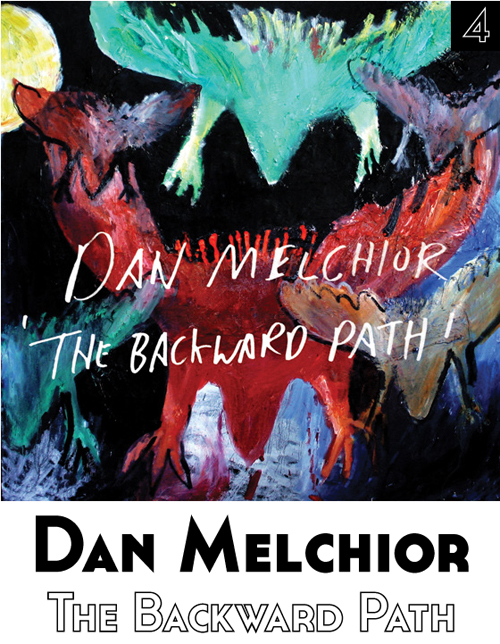 Label: Northern Spy | Release Date: September 11




This is the album that Dan Melchior wrote when his wife Letha was struggling with cancer, mostly by himself, but with the help via file transfer of C. Spencer Yeh and other artists. It is a brave, funny, heart-breaking piece of work, one where Melchior wrestles with the most basic questions about human existence, looks straight into the void and still doesn't lose his sardonic sense of humor. The "regular" songs bracketed by short, abstract instrumental pieces, which evoke love, pain and spiritual struggle and become, over repeat listens, absolutely integral to the album. There is nothing lovelier, nothing more courageous that the final chorus of "No End," in which Melchior rejects the usual crutches (god, heaven, reincarnation, etc.) and finds a kind of transcendence in ordinary existence. "There's no end and no beginning," he sings, with a female singer weaving gospel harmonies around him, "only roundabouts and swings." This is Melchior's best work ever, a serious piece of work that finds beauty, serenity and even a biting humor in the bottom of the abyss.



---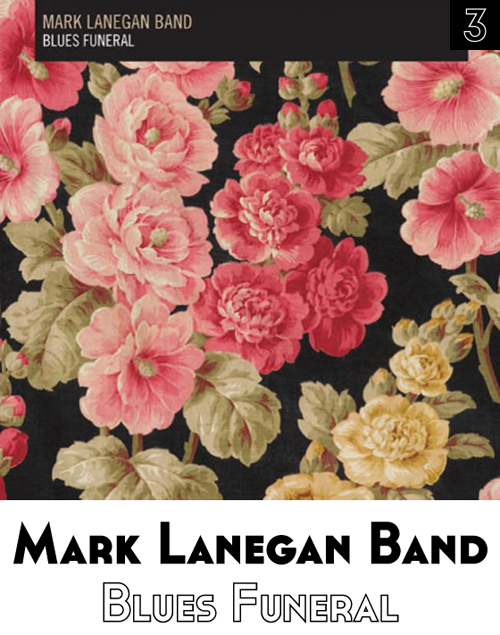 Label: 4AD | Release Date: February 7




There's something unnerving about Lanegan's voice. It is deep like an earthquake you can't quite feel, serious, weighted even, regardless of whether it's couched in vintage Screaming Trees grunge, sleek Queens of the Stone Age desert rock, blues-y accord with Isobel Campbell or apocalyptic rock opera with Greg Dulli. Here, oddly, Lanegan chooses to work with a Phil Collins-ish pallet of gated snare and synthesizer, and even more surprisingly, it works. Consider,"Ode to Sad Disco," a woozy symphony of souring synth notes, the relentless boom-cha of the dance floor, the subterranean growl of Lanegan rising up out of the glitter. It's like hellfire licking at the mirrored walls of a disco, sorrow and despair cracking the shiny surfaces of hedonism. One of the best, and most disconcerting, rock albums of the year.



---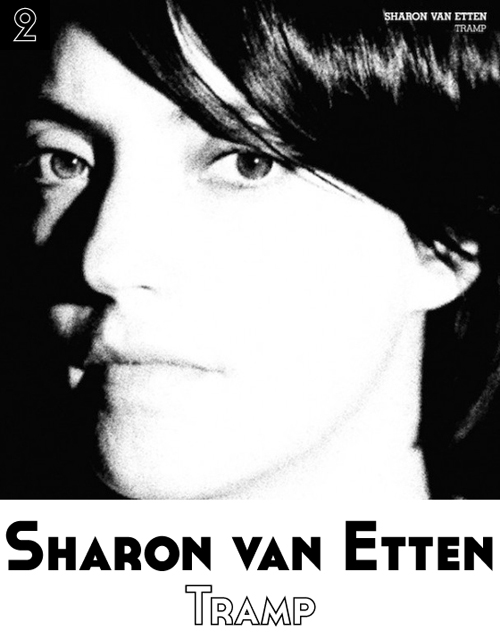 Label: Jagjaguwar | Release Date: February 7




Van Etten's third full-length combined the lush force of 2010's Epic with the eerie, silvery delicacy of her debut. Still hurting from an early destructive relationship, she continues to write about the most destructive elements of love, of not being able to think ("Serpents") or relate to significant others ("Leonard") because of a failed romance. Yet there's an undercurrent of confidence, both musical and personal, in cuts like "All I Can" and "We Are Fine," a tangible sense of skill that's blossoming under favorable conditions.



---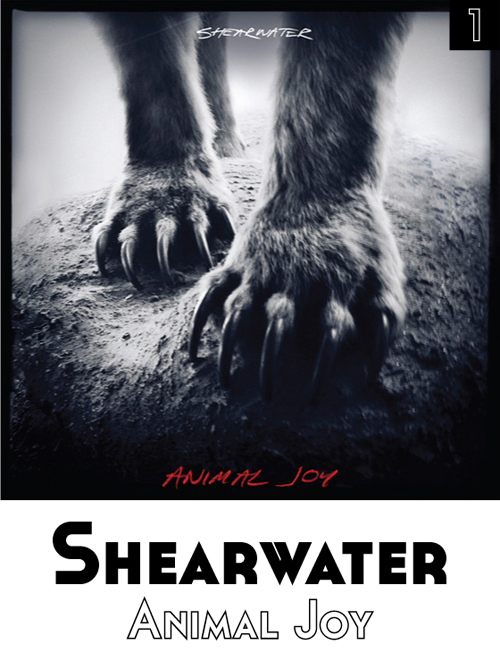 Label: Sub Pop | Release Date: February 14




The first time I listened to this album, I played it six times in a row. I don't know what to say about it, except that I loved it immediately and unreservedly from the beginning (I got it in 2011, so I have been playing it, literally, all year long). I can say that the sound is less haunting and delicate than earlier Shearwater albums, that it's tougher, more visceral and more joyful. (You can't really compare this one to Talk Talk.) But that and all the other things I could describe – the subject matter, the instruments in play, the way the melodies work, the way that the songs fit together – doesn't really have anything to do with why this record is my number one. Anyway, shouldn't everyone have an unexplainable, irrational pleasure at the top of their list, something that they love without really understanding why? Animal Joy is mine.



---
Here are 10 more that I liked a lot:
11. Ty Segall and White Fence - Wet Hair (Drag City)/ and Ty Segall Twins (Drag City)
12. Grass Widow - Internal Logic (HLR)
13. Red River Dialect - Awellupontheway (Lono)
14. Japandroids - Celebration Rock (Polyvinyl)
15. Sic Alps - Sic Alps (Drag City)
16. Rangda - Formerly Extinct (Drag City)
17. Easter Island - Frightened (Self-Released)
18. Cheap Time - Wallpaper Music (In the Red)
19. Six Organs of Admittance - Ascent, (Drag City)
20. Bob Mould, Silver Age (Merge)
Also some older albums that have been rediscovered and/or reissued this year.:
1. Cleaners from Venus - Blow Away Your Troubles / On Any Normal Monday / Midnight Cleaners (Captured Tracks)
2. Royal Trux, Accelerator (Drag City)
3. Cravats - Double Volume: Cravats in Toyland (Overground)
4. Charles Mingus - Jazz Workshop Concerts: 1965-1966(Mosaic)
5. Annette Peacock - I'm the One (Light in the Attic)
And finally, few new-ish artists I'm excited about:
• Angel Olsen
• Easter Island
• Red River Dialect

By Jennifer Kelly